It was a good run, but just like that our incredibly warm Autumn is over. Colder air is settling in and we have a couple of chances to see our first flakes of the season this week.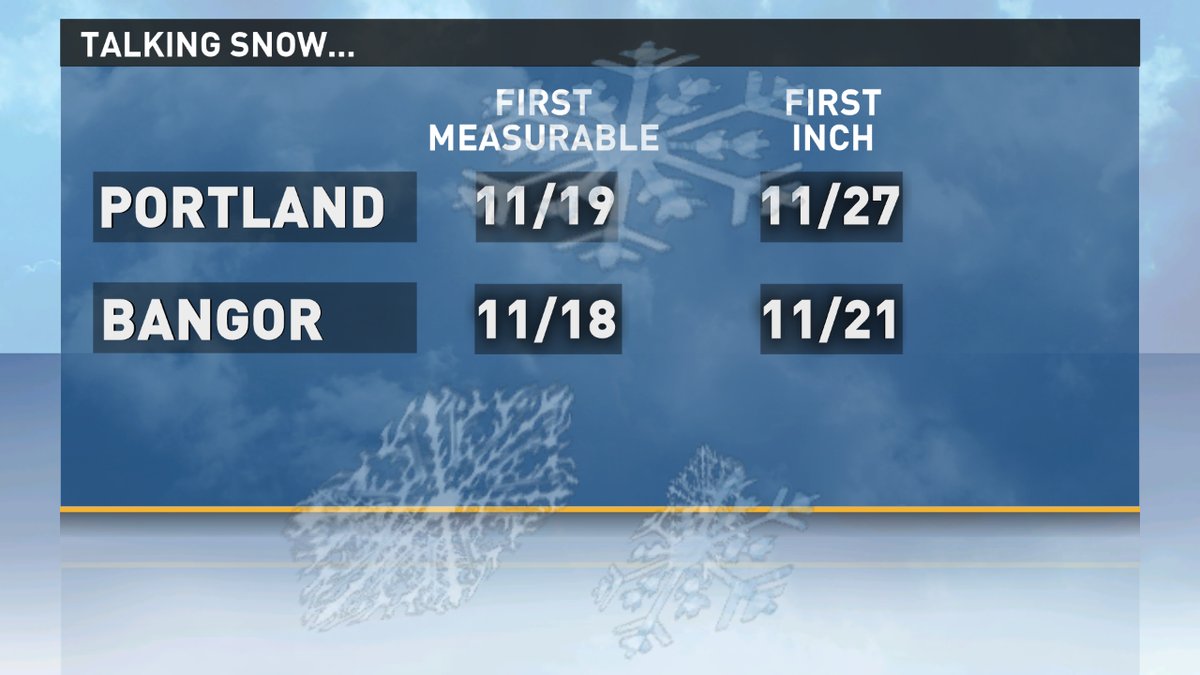 November is the month when we typically see our first snow. The first measurable usually falls in the middle of the month, and the first inch at the end of it.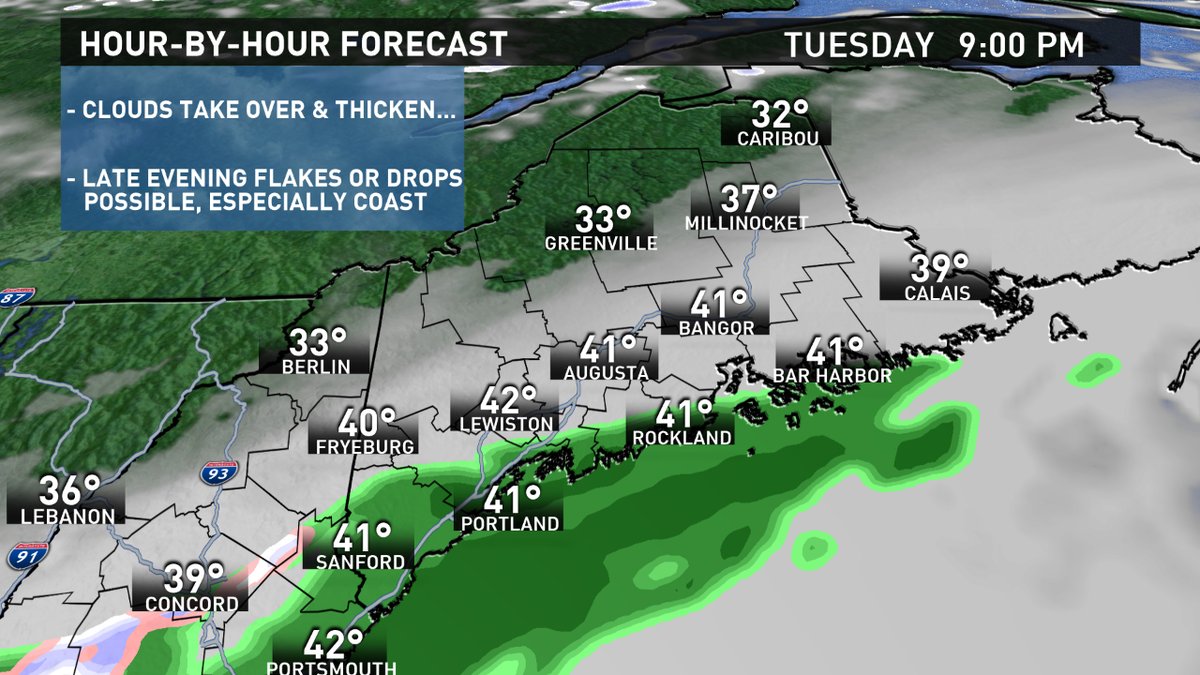 Tonight, we get our first chance. It's a relatively small one. A wave of low pressure will shear out to our south. There isn't much support over New England for the storm. But, enough moisture will stream north to graze the coastline with precipitation for a few hours late this evening.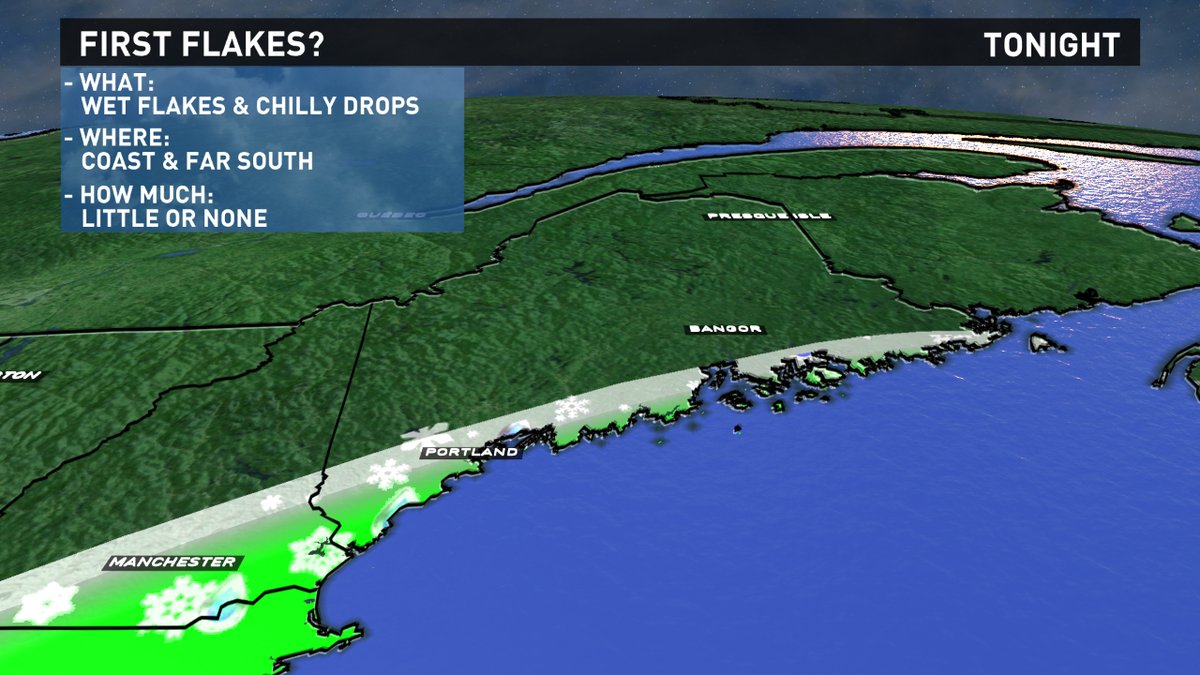 Even with that moisture getting to us, the lower levels of the atmosphere will be marginally cold enough to support snow. The air will also be quite dry, chewing up any precip as it falls from the clouds. With that said, some chilly drops and wet flakes should get to the ground. I suppose there may be a car windshield or a few grass blades with a tiny coating of snow somewhere. But, in general, no accumulation is expected.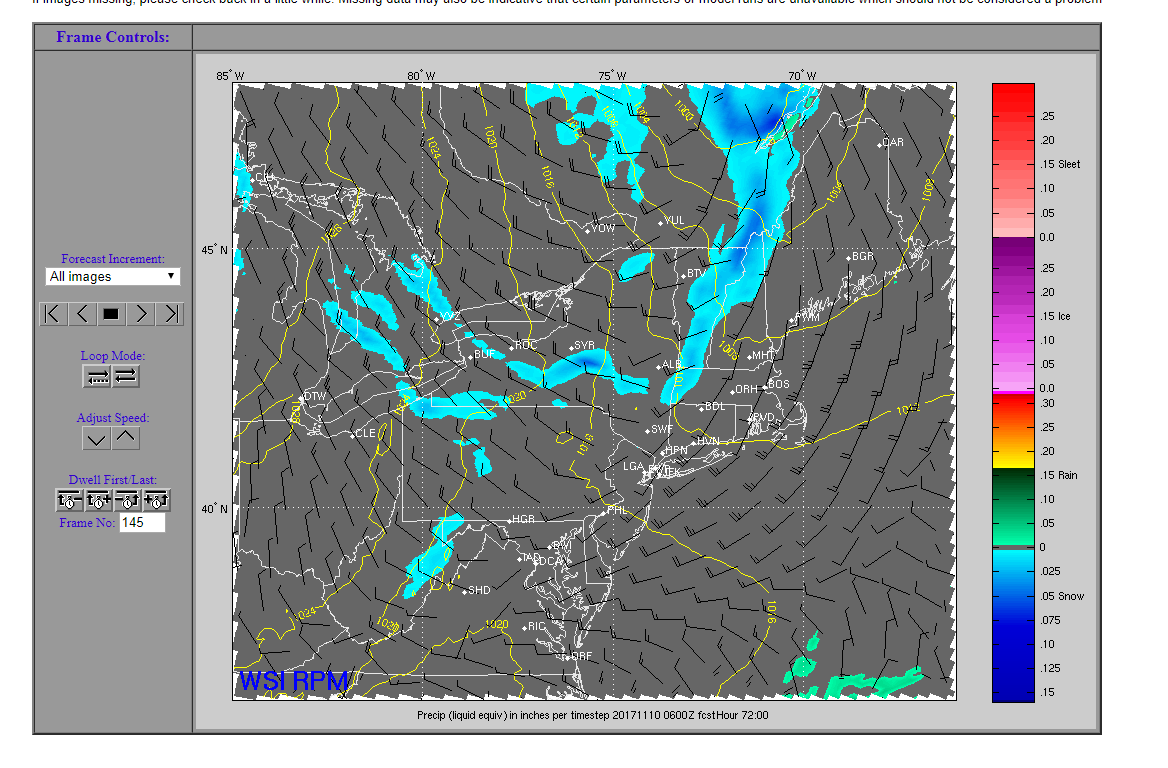 We'll have our second chance to see our first flakes of the season Thursday night. A potent arctic front will blast through inducing rain and snow squalls. Again, the lower layer of the atmosphere will have a tough time getting cold enough to support snow. But, some of the squalls may be intense, getting from the cloud to the ground fast enough to not melt.
Of greater importance, the cold following the frontal passage will be record challenging. High temps on Friday and Saturday will be in the 30s and overnight lows will be in the teens! Time to get into that Winter mode...
Todd Gutner - https://twitter.com/ToddWCSH https://www.instagram.com/tgutner/