We're still on track for a major storm event later tonight, into Monday.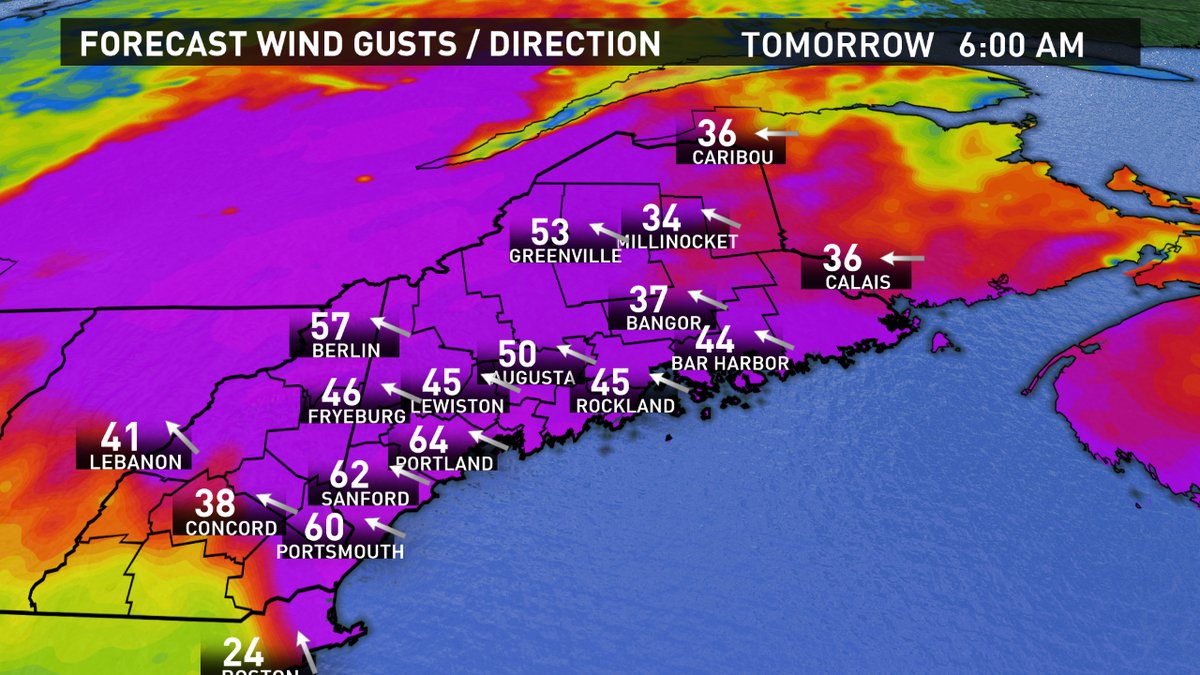 Winds will begin to pick up through Sunday afternoon and early evening. The strongest wind gusts will begin to move in through the overnight and into early Monday morning. Winds could gust anywhere between 60-70 MPH at times. Be sure to bring in any loose objects or lawn furniture you may have outside. This does include Halloween decorations, as they will be easily tossed around. High wind warnings and wind advisories are up for the area, into Monday.
Along with the high wind gusts will be heavy downpours. One to three inches of rain is possible. Flash flood watches are also up for parts of Western and Southern Maine, as well as New Hampshire. The ground is still saturated from the recent heavy rains. More rain and the strong gusts will make the likelihood of power outages high. Be sure to charge your phones and laptops, in the chance you do lose power.
As always, stay informed with us on TV and online.
Be safe.
Cory