I'm writing this blog about a snowstorm in short sleeves on my deck right now.
Why?
Because Maine is one sick puppy.
I'm going to keep this shorter and in bullet points because I'm sensing via social media there are only about 5-10% of Mainers left who are enthused about additional snow.
Notes about the Map:
1) You'll notice an unusually tight gradient between almost nothing and 6-9". That's due purely to the thermal gradient I believe we will have at the surface during this storm. Southern Coastal Maine should be sitting around 1-3 C ( Look at me using Celcius, so European) through much of the precipitation, meaning it'll flirt back and forth with rain AND have a hard time accumulating when it IS snowing. Meanwhile into the foothills and interior it'll be just cold enough to mount up.
2) Downeast Maine will get "sucker punched" by this storm. What I mean by that is the vast majority of the system will be rain instead of snow for them, but when it exits on Wednesday it will wrap down some cold air. When that happens it will hit Downeast with a quick 1-3".
3) Roads should be decent in all but the mountains. Because of the albedo effect (the amount of sun energy reflected by each type of surface), it will be hard to get the roads too mucked up during this storm. They will be slushy etc but I expect conditions to be reasonable with the exception of the mountains on Tuesday overnight.
For timing, it's easier with pictures.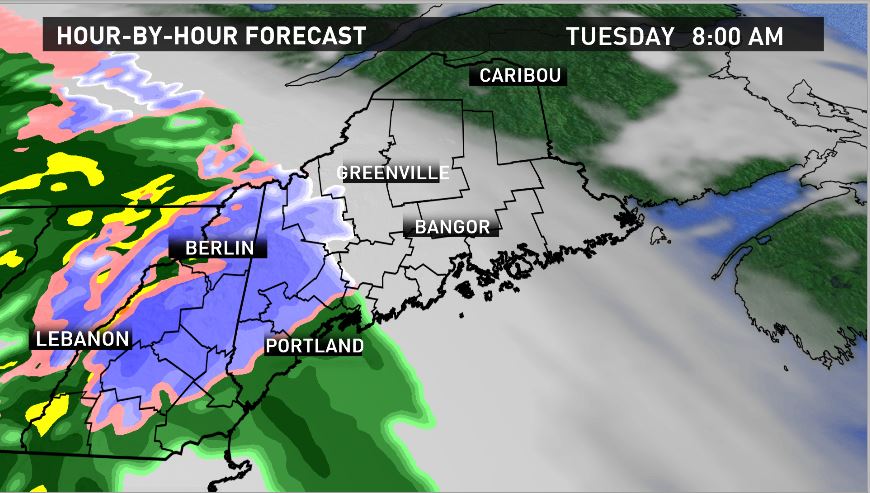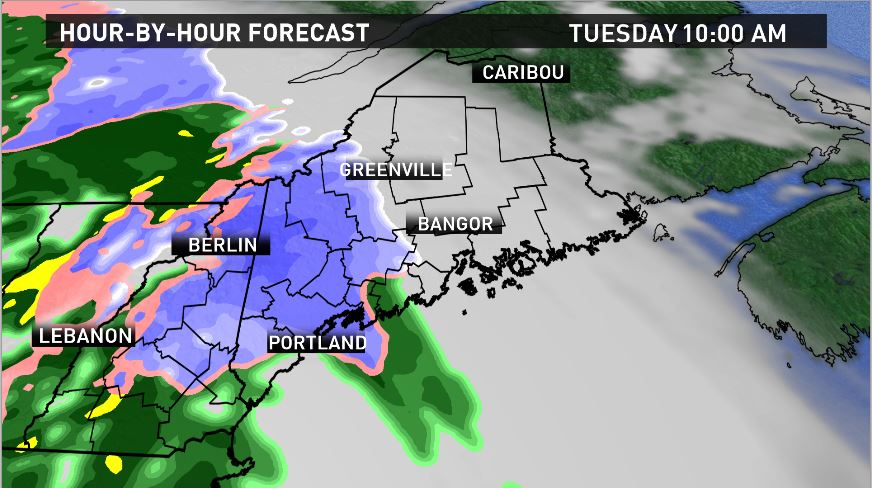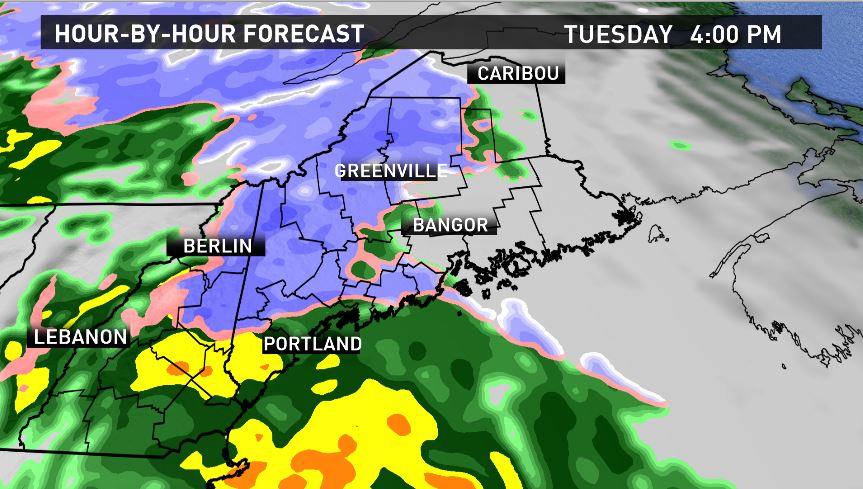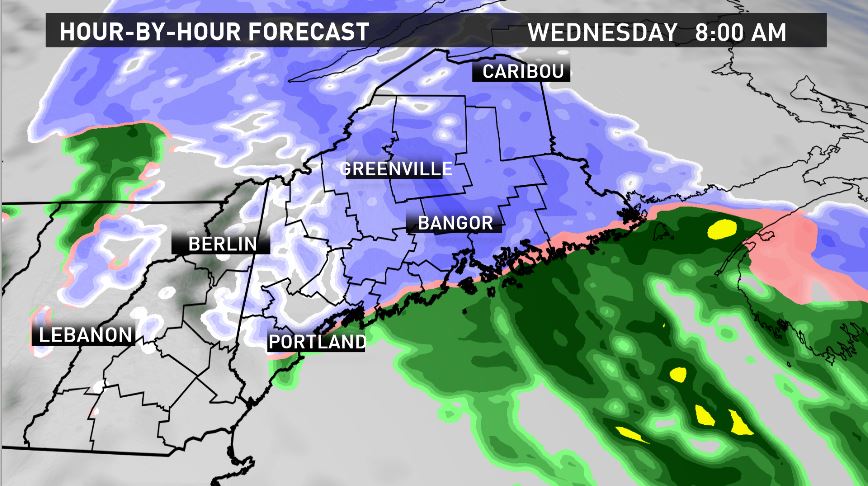 Carson Out.