It's been a while since it's really been humid around here, but those of you who don't want summer to end just yet will have some humidity to enjoy Tuesday.
Ahead of an approaching cold front, we'll have a sticky southwest wind, with dew points climbing into the mid and even upper 60s in spots during the day.
This front will be slow-moving, triggering showers and thunderstorms as it approaches Tuesday afternoon. Storms will be most numerous in the mountains, where they may fire as early as 1 p.m. It will take until much later in the day for any storms to reach the coastline. The map below shows an idea of the timing.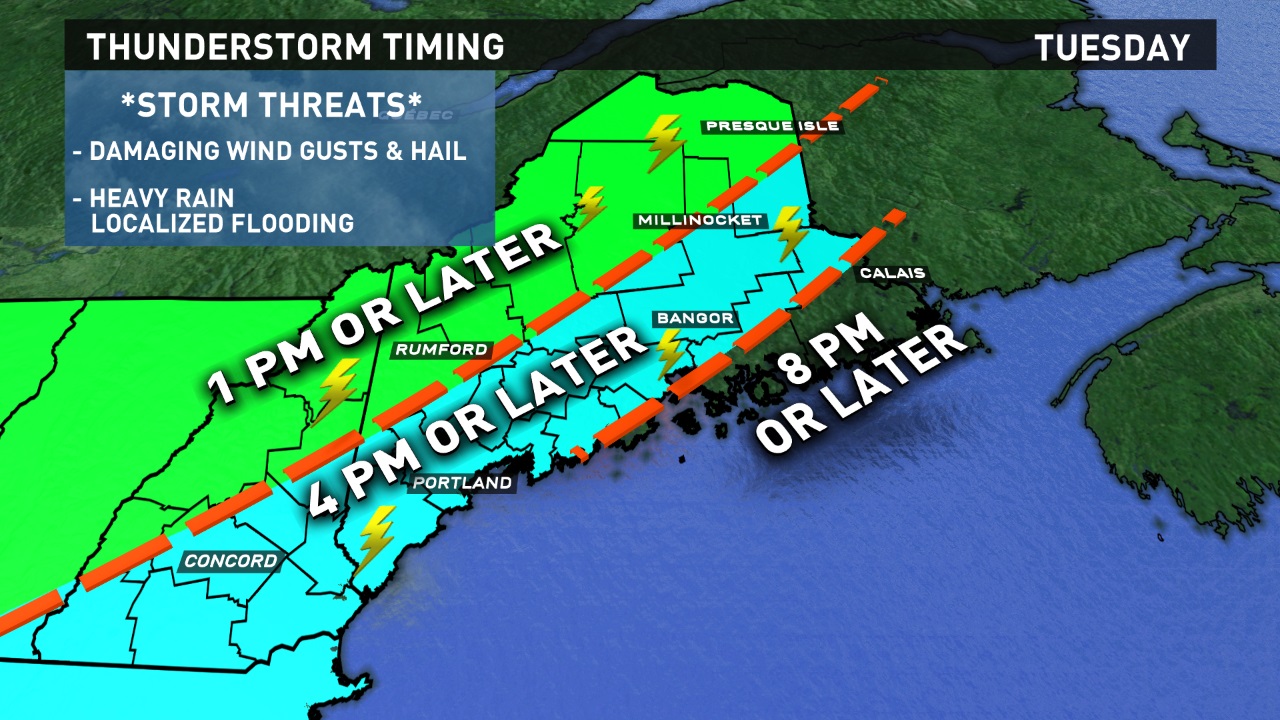 Any rain should hold off until after 4 p.m. in both Portland and Bangor. Some coastal areas, especially Downeast, may stay dry until after dark.
Conditions are favorable for some storms to become severe. Damaging wind gusts are the main threat, but some small hail is possible too. The highest risk for severe weather will be in western Maine and New Hampshire.
Due to the slow movement of these storms, the same areas may be hit by multiple rounds. In areas where this happens, some minor flooding may develop.
This front will slow down and stall nearby during the middle part of the week, bringing additional rounds of rain Wednesday and Thursday. This is great news for the coastline, where the drought is becoming an issue. In total, 1 to 3 inches of rain is possible over the next few days.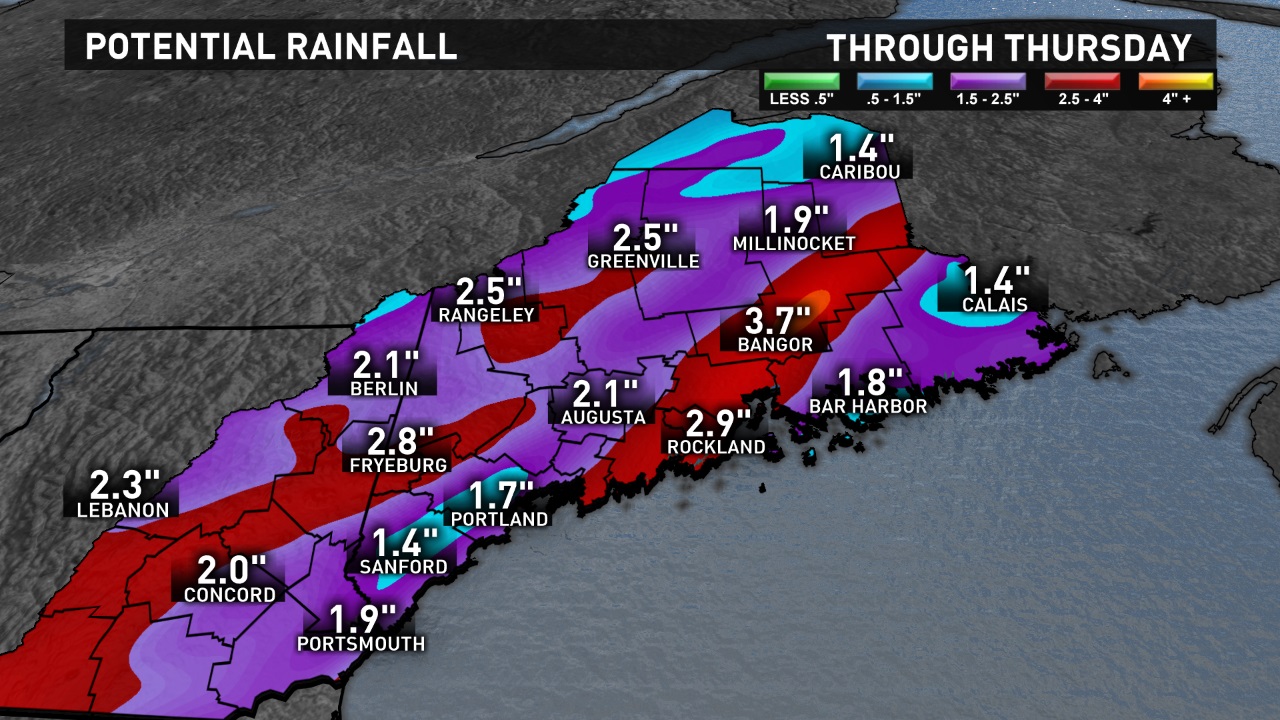 Check in with Todd in the morning for an update on the timing of these storms.