Just some last minute tweaks to the forecast for this Fall Nor'easter that is currently knock, knock, knocking on Carson's doooor.
1. This could be a bigger rainmaker than originally thought: Looking at how the precipitation is banding and holding together across Southern New England, combined with the latest meso scale models, makes me think the coastline could be in for a good old fashion rain lashing tonight and tomorrow. The global models are picking up on this as well, as the EURO spit out these numbers for the next 24 hours: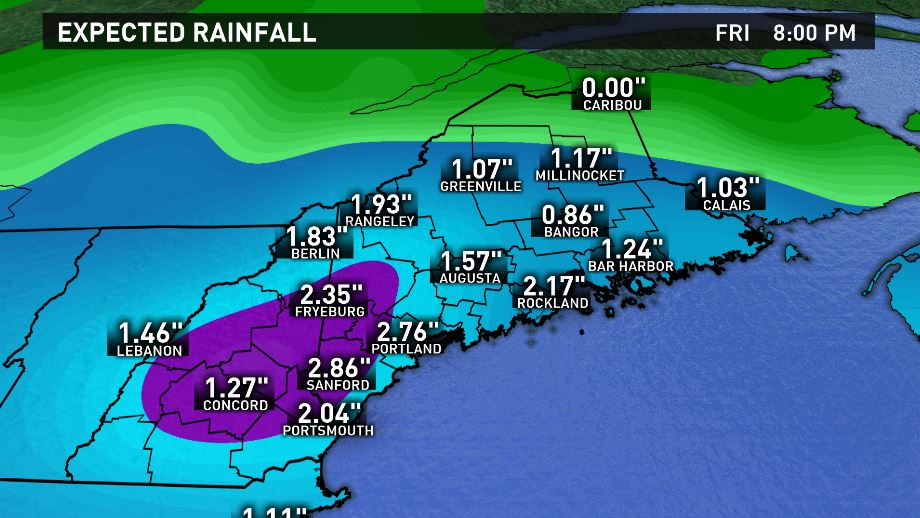 That's a spicy lil' meatball across western Maine and into New Hampshire with totals nearing 3 inches. And keep in mind, these global models are likely missing the real banding features...meaning I bet we will see some more 3-5" totals like last Friday.
2. The heaviest snow will be in the mountains for sure: This may not seem like much of a revelation but sometimes on these warm front snow "thumps" as I call them, the best snow rates are across the interior and not in the mountains. But in this case the mountains will be the only ones to hold the cold air long enough for substantial accumulations.
My snowfall map: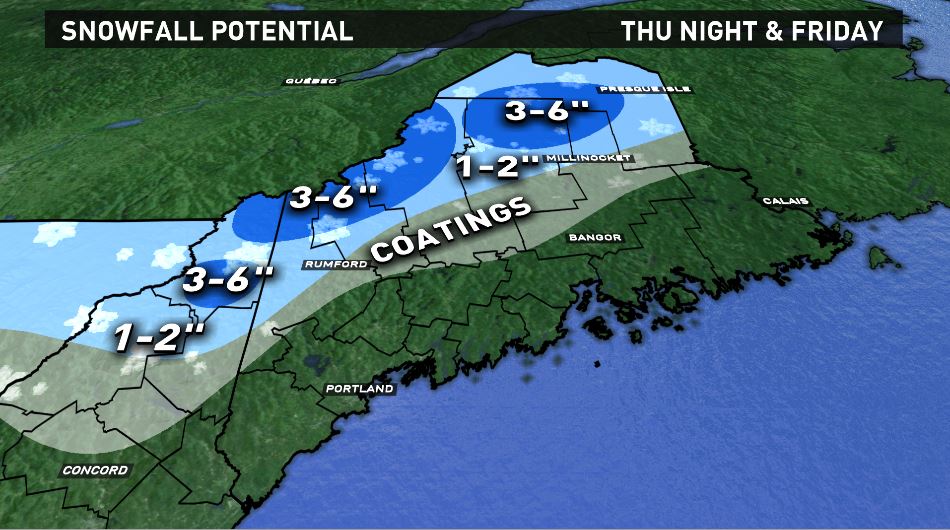 3. The RPM model loves this event: One of the very small scale models we use "done lost its mind" over this little snow event. Pumping out over a FOOT in the higher terrain.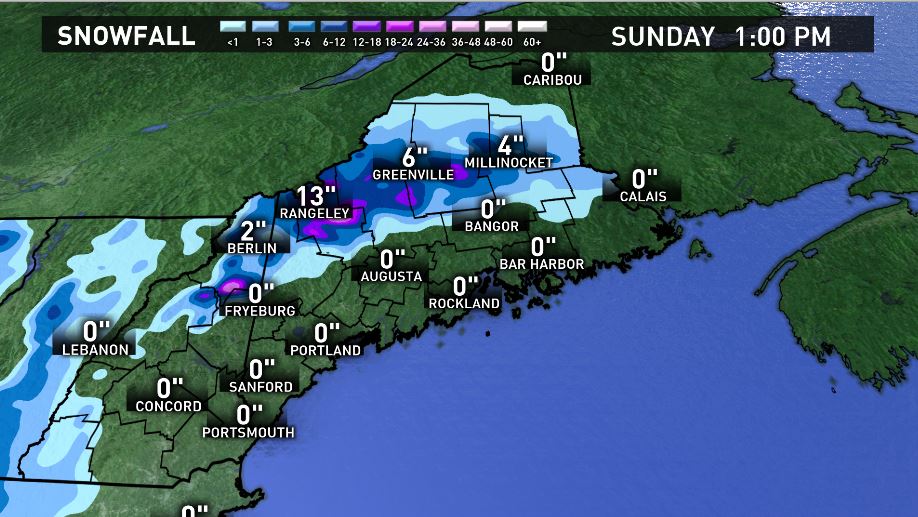 I buy 5-6" amounts for sure, but 13"? I doubt it. This sounds weird but it almost feels like the RPM doesn't know what time of the year it is. What I mean by that is the model has certain assumptions about the atmosphere based on temperature, dynamics, even time of day...but it doesn't build into the equation the fact that it's still October so you aren't going to get fluffy 13: 1 snow ratios.
That's about it. Rain for the coast, snow for the foothills and mountains. Tomorrow mornings commute will be a pain in the butt...but it's Friday; so that's something.
Carson out.
https://twitter.com/KeithCarson