(NEWS CENTER) — By now you've probably heard a little bit about Hurricane Matthew. If not, let's go over it once more for the whole class: Hurricane Matthew is currently a Category 4 storm with winds of 140 mph spinning to the southeast of Jamaica.
Here is Matthews License photo: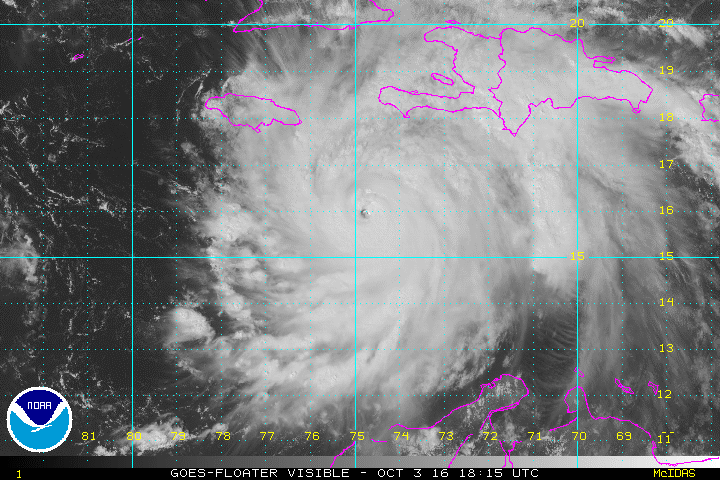 Certainly, there is humanitarian side to this storm as it's likely to ravage some Caribbean Islands, but should we be worried about Matthew up in Maine? Let's get into it, shall we?
So Matthew has already begun a due north turn that was well forecast by the computer models, this turn will put it very close if not INTO the Eastern Seaboard in the next 10 days. Here is a rough look at all the computer models and their projected path for Matthew: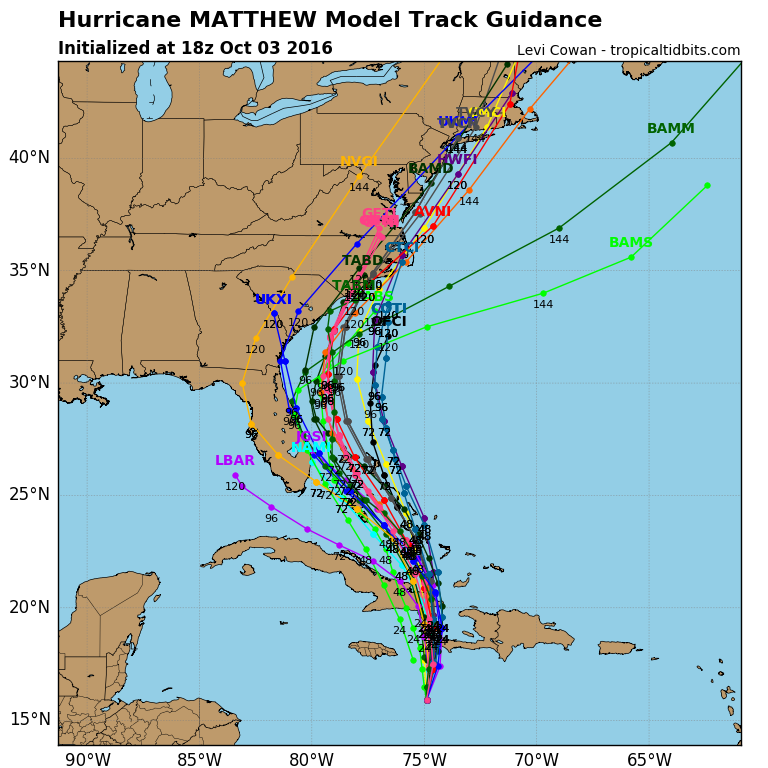 Looks ominous for Maine, but WAIT….much like weathermen, not all models are created equal. (That's why you should listen to Gutner.)
When I look at the two global models I trust the most, the GFS and the EURO, they tell two very different tales. The GFS model has Matthew moving very quickly, screaming across Cape Cod and slamming directly into Maine. Now it would NOT be a major hurricane at this point, but if you factor in forward motion (that adds to wind damage at the surface), you could reasonably expect major damage and flooding with this scenario. Here is the GFS: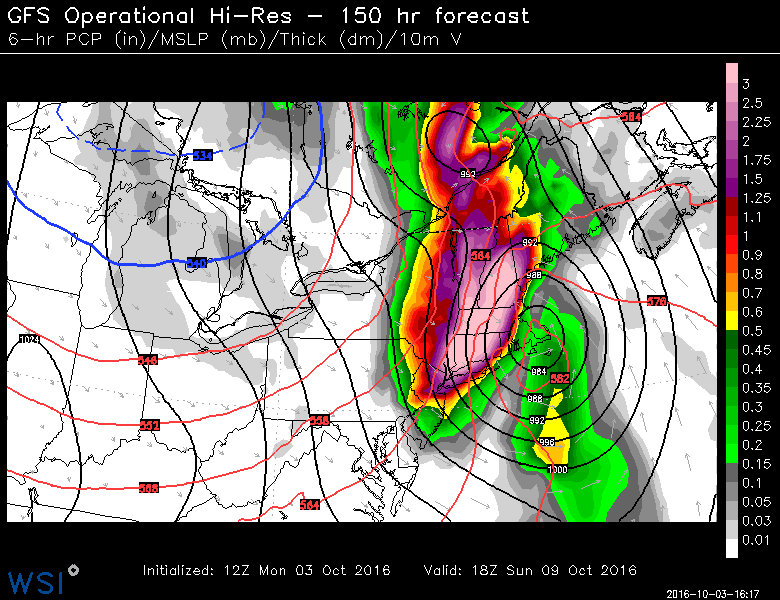 Now note the time for that, it's this Sunday, Oct. 9. Look where the EURO has Matthew at that point: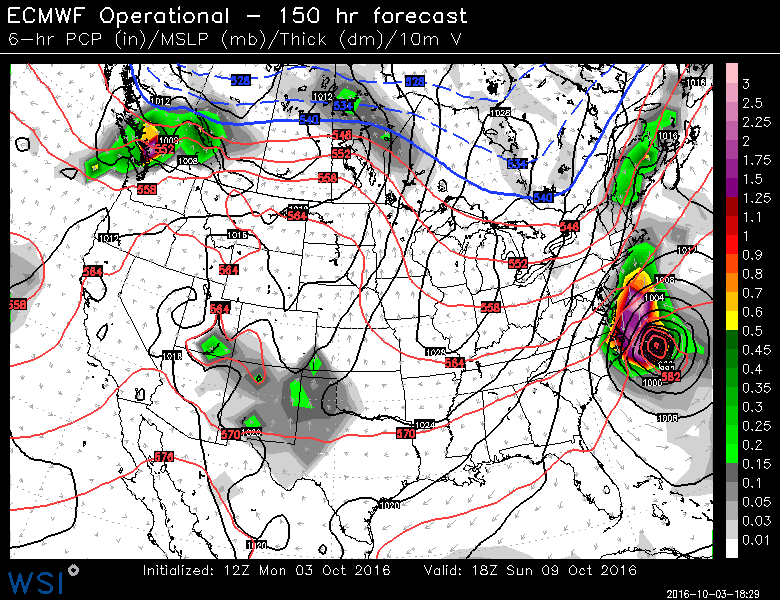 Hello, McFly? How's that for a difference. The EURO has the system still off the coast of North Carolina and I can tell just by looking at the steering flow that the storm would be almost a complete miss for New England under this scenario.
Time to Play Favorites:
I hate to play favorites, but I hate being wrong even more. I'm going to have to side with the EURO on this storm…again. When I analyze the upper-level charts of each model I noticed that the main difference is that the GFS is saying that Matthew will basically plow right into a big ridge of high pressure located over New England, push it to the north and open up a pathway to a landfall over Maine. Thing is, I've seen the GFS try to do this before.
ALA Sandy in 2012. I remember sitting in this very weather office (before the bright lights and professional makeup of cable television called) and seeing the GFS try to spin Sandy directly into Maine. That storm, as we all know, made landfall way down in the Mid-Atlantic. And more recently the GFS tried to threaten us with Hermine under the same situation, trying to push the blocking high out of the way. How did that turn out? It was borderline nice that weekend.
So all things considered I'm going to lean on the EURO which would have a close brush by of Matthew, some BIG waves, but no major damage.
Now even a risk-taking guy like me can't lock that forecast in this early. It's irresponsible and just plain bad science so please stay with us for the very latest because I don't want Maine to let its guard down too early on such a strong storm.
Carson out.
@KeithCarson