Yesterday at this time we were worrying about a hurricane hitting New England...not anymore. In just 24 hours all models have changed their tune, keeping Hurricane Matthew well to our south through the weekend.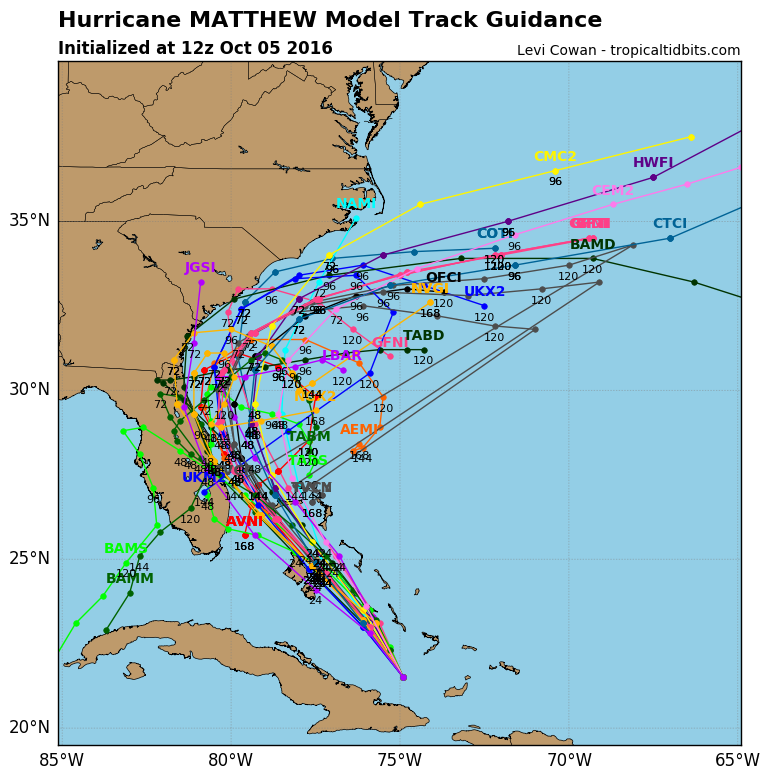 The National Hurricane Center's official track rakes the Southeastern US with a powerful hurricane but Matthew isn't expected to get farther north than the Outer Banks of North Carolina.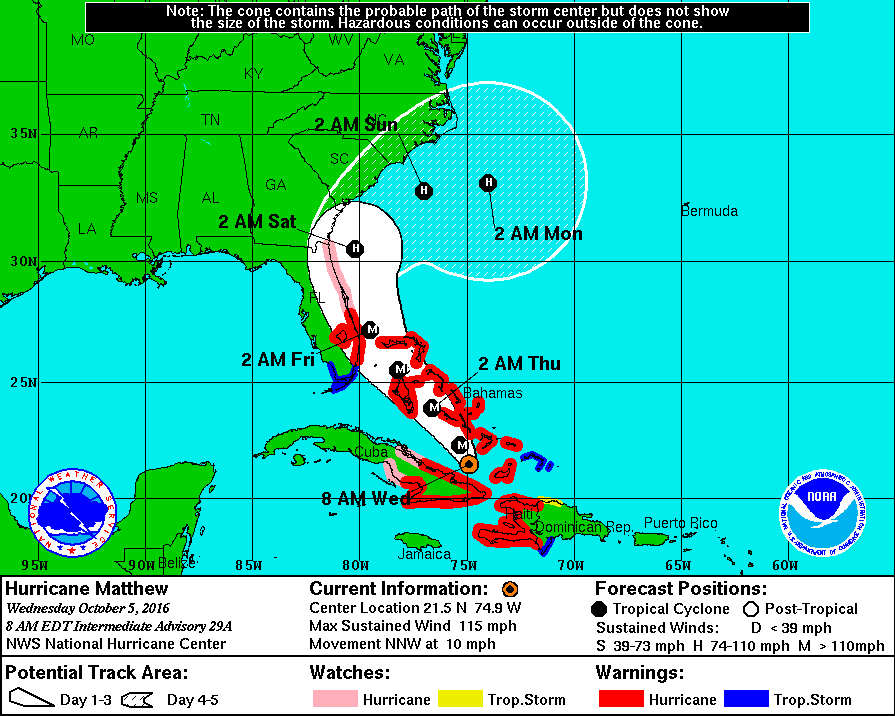 So how did the models do an about face? As I mentioned yesterday, it all has to do with the size, strength and position of an approaching shortwave, or bundle of mid-level energy. That piece of the puzzle is now over the North American continent so we have some good upper air data being ingested by the various models. A minor differences can lead to a huge track shift. This is evident in recent runs of the European Model.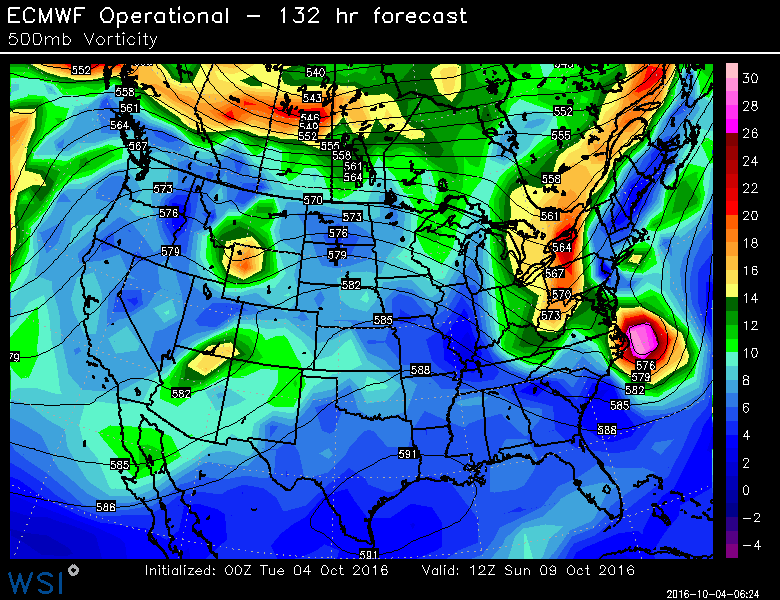 Notice the approaching shortwave was a little farther south and tilted back a little (negative tilt). This drew the hurricane north, threatening New England late in the weekend.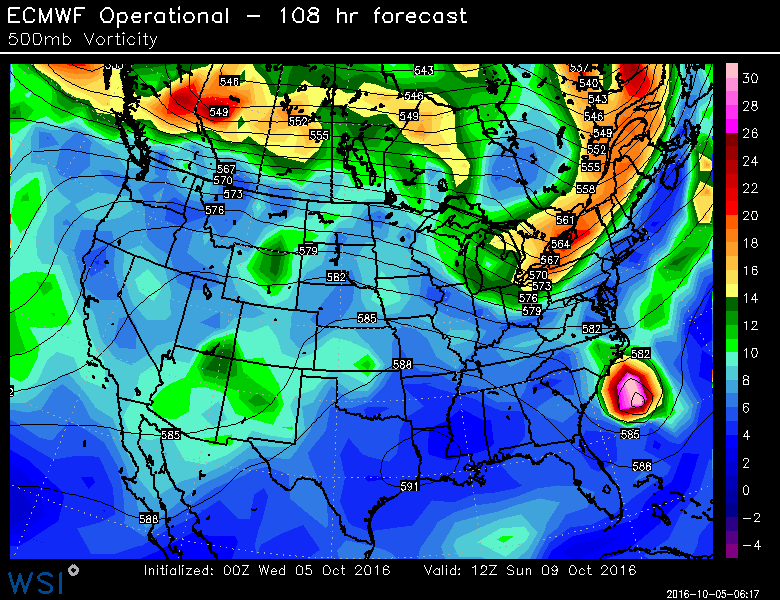 However, the most recent run of the European model now shows that same shortwave farther north and tilted forward, avoiding interaction with the system all together.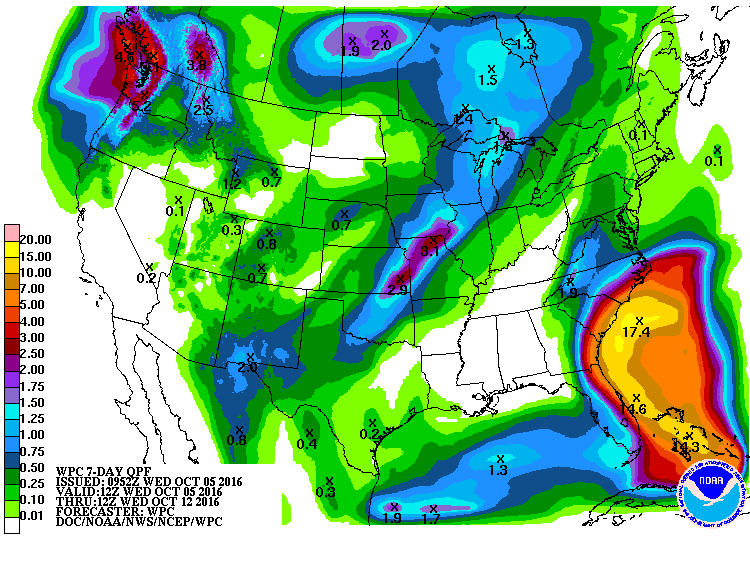 While it's not chiseled in stone yet, Matthew is looking like a miss and our desert-like, bone dry pattern will live on.
-Todd Gutner @ToddWCSH