SEBAGO LAKE, Maine (NEWS CENTER) – The National Weather Service has confirmed that at least one tornado swept through the state the night of Saturday, July 1st.
The NWS in Gray says it was an EF-0 tornado, which is the weakest kind. They say it started in the vicinity of West Shore Road and then went out over the lake.
There is no evidence that it came back on the shore anywhere – but rather, it dissipated over the lake.
In Otisfield, the NWS says it was straightline wind damage but not a tornado.
Crews are still out in Bridgton investigating a possible tornado. They are trying to determine whether it started on land in Bridgton and then moved out over Long Lake, or if it started over the lake.
"I didn't think it was a big deal," said Janet Lefebvre, a cottage owner in Bridgton. "I heard thunder and rain. I've always heard people say – before a tornado – that they hear this freight train sound, and that's exactly what it sounded like."
Bridgton faced severe damage of campgrounds and roads.
Despite a government shutdown throughout this tornado, Maine DOT crews were still on the scene.
Spokesperson Ted Talbot said, "There's no Governor or DOT Commissioner in the nation that would not respond to a natural disaster."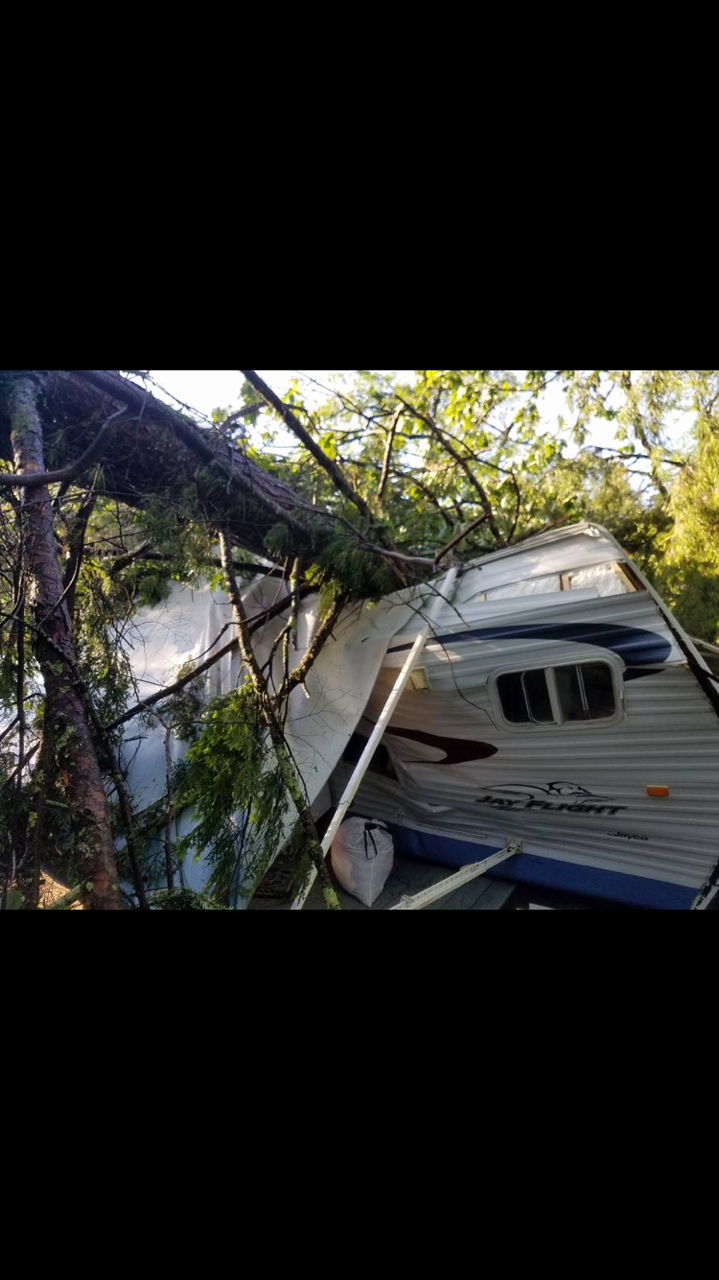 STORM PICTURES > VIEW GALLERY
Several crews - DOT, emergency management, NWS - will be out in the area cleaning and investigating Sunday.