LEWISTON, Maine (NEWS CENTER) -- Winning never gets old for Maine's state high school hockey champions.
Just like last year, Lewiston once again won the Class A title while Waterville won in Class B. Both games were played on Saturday at the Androscoggin Bank Colisee in Lewiston.
Lewiston asserted its dominance from the start against Falmouth. The Blue Devils took a 4-0 lead into the third period and went on to win 6-2.
CLASS A:
Lewiston 6
Falmouth 2 FINAL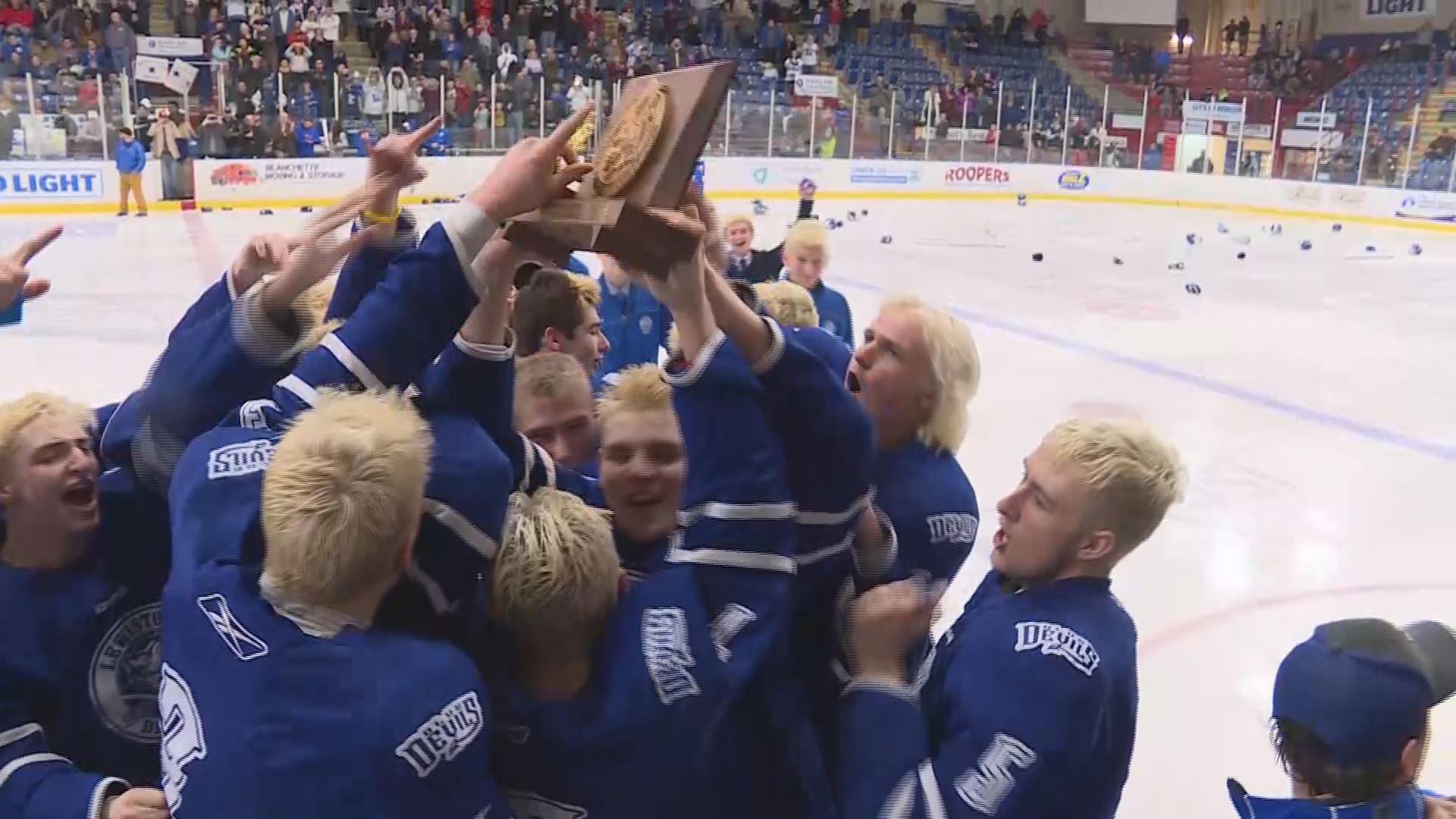 The match between Waterville and York was tighter for most of the game. Waterville surged to win 7-4 despite being tied 4-4 earlier in the third period.
CLASS B:
Waterville 7
York 4 FINAL