AUGUSTA, Maine (NEWS CENTER) — This election season has seemed especially contentious, and not only between the candidates.
With two weeks to go before the polls officially open, NEWS CENTER asked its viewers on Facebook whether they're just ready to move past Nov. 8. Within an hour, about 90 percent had answered "Yes."
"In terms of the overall climate, we're not hearing anything unusual," Maine Secretary of State Matt Dunlap said. "In fact, this election cycle isn't much different from any other in terms of the campaign rhetoric."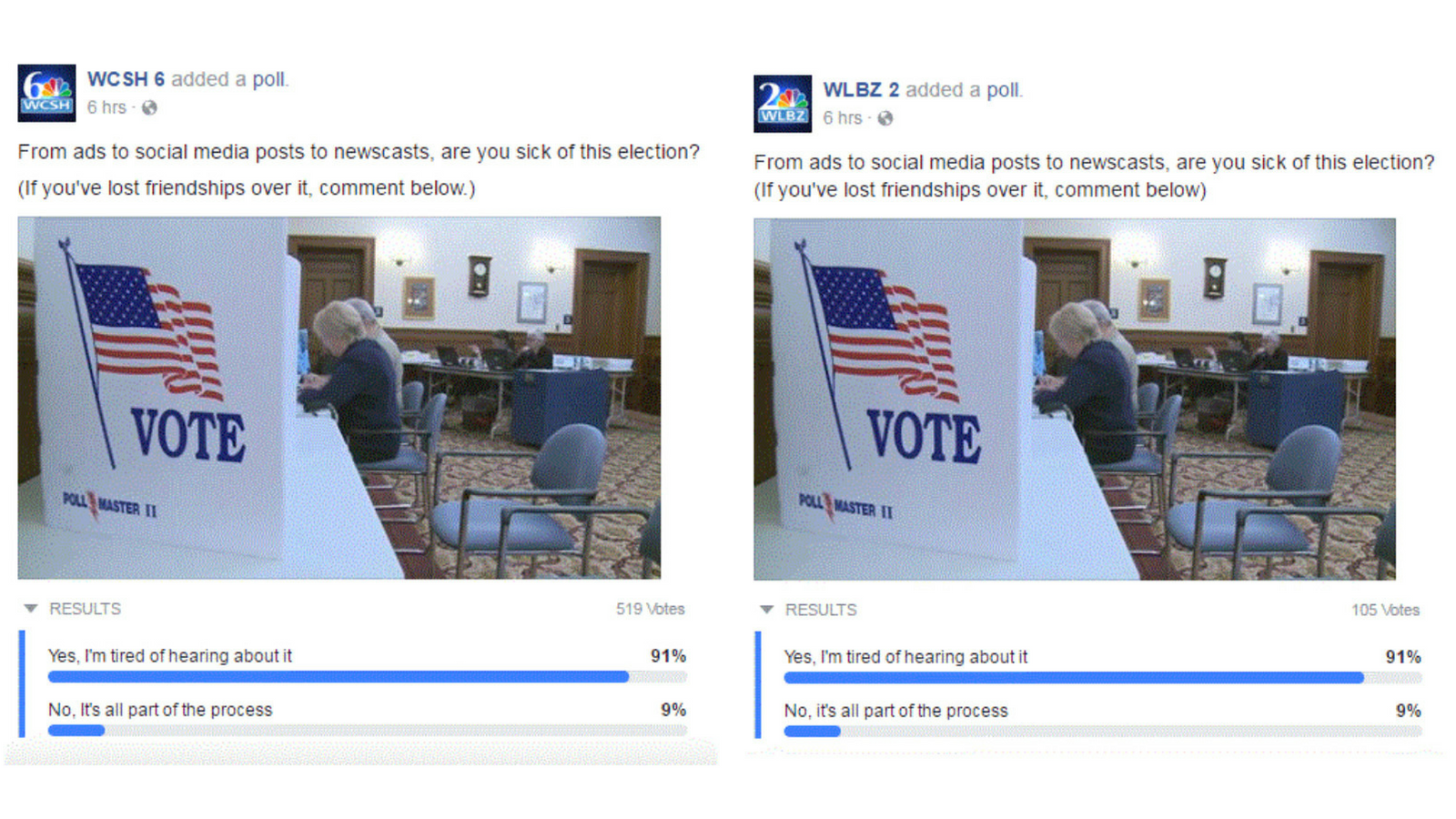 But the conversation has gone beyond campaign rhetoric, to personal posts.
In Glorianne Schott's communications class at the University of Southern Maine, the conversation has turned to social media, specifically, "How to handle friendships when your friend posts something you disagree with politically."
While fighting speech with speech is usually her answer, in this political climate, it's become, "just unfollow."
"[More than] 153,000 have already requested absentee ballots," Secretary Dunlap said. That number is up, but he said it's on trend with what they've seen in years past.
The good thing about voting early is that those campaign calls will stop coming because you're registered as having already voted.