(NEWS CENTER) -- Governor Paul LePage sent a letter to Maine lawmakers welcoming them back into session while simultaneously calling into question the legitimacy of the recent state election.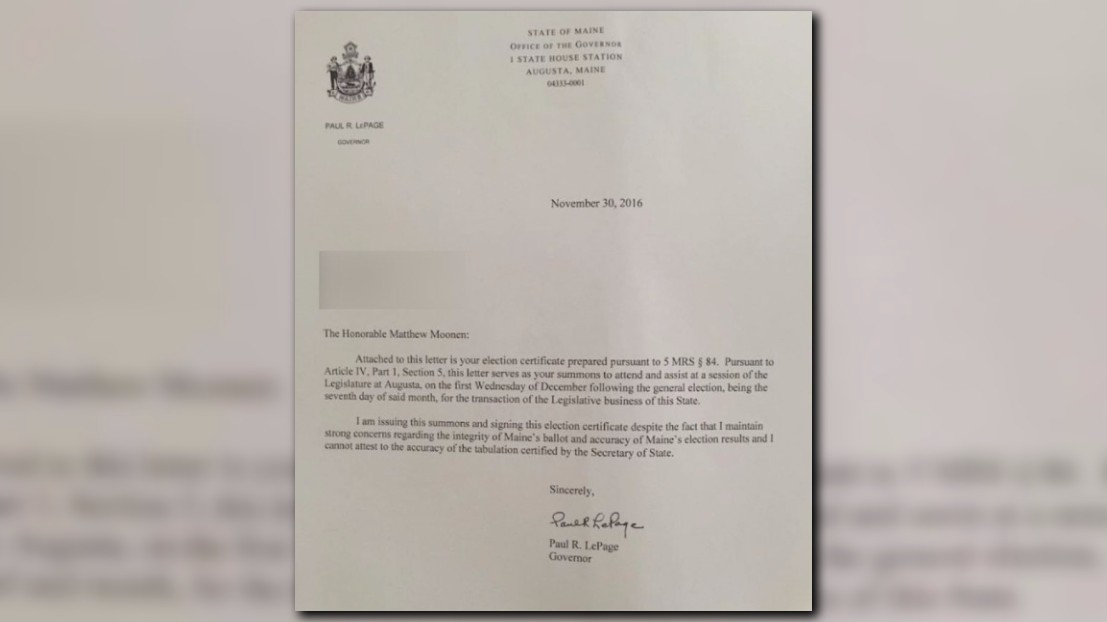 In a letter courtesy of of Matthew Moonen, the Governor said,
"I am issuing this summons and signing this election certificate despite the fact that I maintain strong concerns regarding the integrity of Maine's ballot and accuracy of Maine's election results and I cannot attest to the accuracy of the tabulation certified by the Secretary of State."
In the letter, the Governor did not give any specific reasons why he is questioning the election.
This story will be updated