BANGOR, Maine (NEWS CENTER) – A nationwide analysis of the top health concerns searched on Google found that "opioid use disorder" was the most searched in Maine.
The analysis by Medicare Health Plans looked at all 50 states. Maine was the only one that related to opioid use specifically.
However, Alaska's top search was "substance abuse", according to the analysis.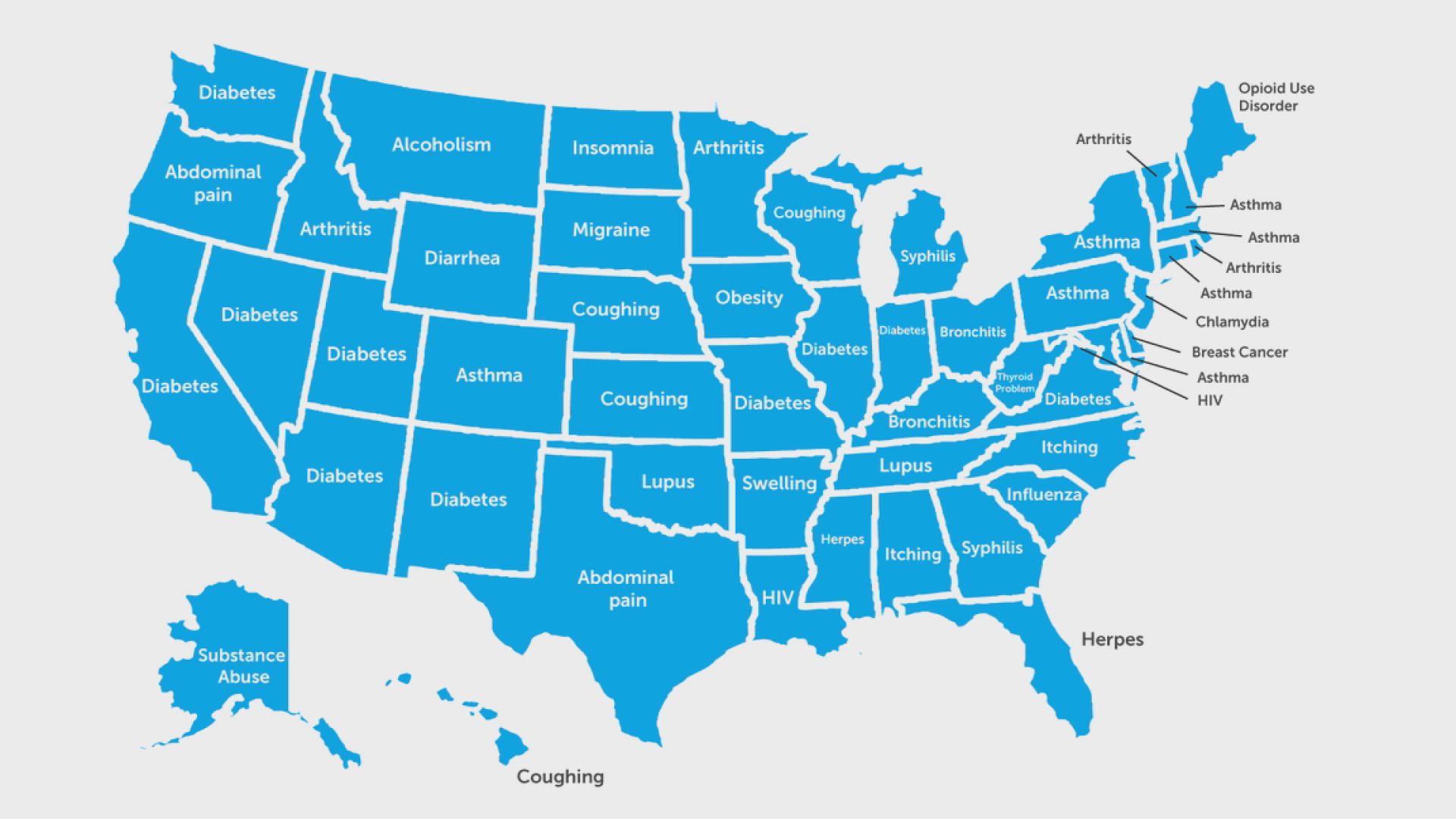 NEWS CENTER set out to see what you thought the most searched question would be. Here's a few we found:
-Migraines
-Respiratory Problems
-How often should I work out?
Come to find out, nobody we asked got it right.
"I guess I'm fortunate enough that it's not around me so much that it's not my first priority," Krissi Dyer said.
"I'm not surprised at all," Frank Morris said.
"Actually not surprising what I know about the area," Kirseen Ismail said.
There were a total of 378 opioid-related overdose deaths reported in 2016—and some claimed this analysis even further reveals the severity of the crisis here.
"Addiction doesn't discriminate," Samantha Godin, a recovering addict, said.
Godin has been in recovery for a year and half She said she first starting experimenting with drugs, and it escalated when she went to college.
"It doesn't surprise me at all," she said when asked about the analysis. "If you look around just driving through town here you can look, and because I've been there I can see it."
Godin said many struggling with the grip of addiction do not know where to find help, and often family members do not either.
"It's the parents, the family. I know my family was concerned when I was in the grips of it," she said. "I myself looked into things when I didn't know where to turn where to go."
"Over the years there's been a gradual increase in people who do consult the internet," Dr. Charles Pattavina, President of the Maine Medical Association and a provider at St. Joseph's Hospital in Bangor said.
Pattavina said, while there is still more work to be done in regards to access to resources in the state, he is hopeful about what the analysis could mean for people he sees come through the emergency room on a regular basis.
"I'm actually pleased to know that a lot of people in Maine are Googling that because it suggests they want help and want to learn more about it and I think that's a good thing," he said.
For Godin, that education is crucial to her role as a volunteer at the Bangor Area Recovery Network (B.A.R.N.), where she is helping guide others through recovery.
She admitted her own path was not perfect and had its setbacks, but is hopeful she can now help others realize recovery is possible.
It took getting arrested for her to wake up and find help through area programs, eventually leading her to B.A.R.N.
"You know I'm still accountable for what I did during active addiction, but it's about turning it around and learning and changing," Godin said.
The Bangor Area Recovery Network offers a monthly support group designed for families of those struggling with addiction. The organization is also teaming up with NAMI (The National Alliance on Mental Illness) for a family-oriented program in September. For more information you can visit their website at: bangorrecovery.org.