(NEWS CENTER) — For more than four decades, Mainers across the state have been inviting Bill Green into their living rooms, to share the evening with them.
During those evenings Bill has reported on just about everything. From his wet-behind-the-ears days when he was covering sports in Bangor at WLBZ to anchoring New Year's Eve in a tuxedo, to reporting and even hosting his very own magazine show; Bill has covered quite a bit of Maine.
After so many years traveling up and down the highways, back roads, mountain trails and rivers of the Pine Tree State, and with an almost compulsive nature to strike up conversation with anything that moves, you'd be hard pressed to talk to any seasoned Mainer who hasn't heard of Bill Green.
This type of notoriety might go to one's head, but Bill's co-workers help keep him grounded. But there is no reining in his bragging on one point; one of Maine's most famous authors immortalized his own name in print.
In 1992, the master of horror himself, Stephen King, wrote Gerald's Game.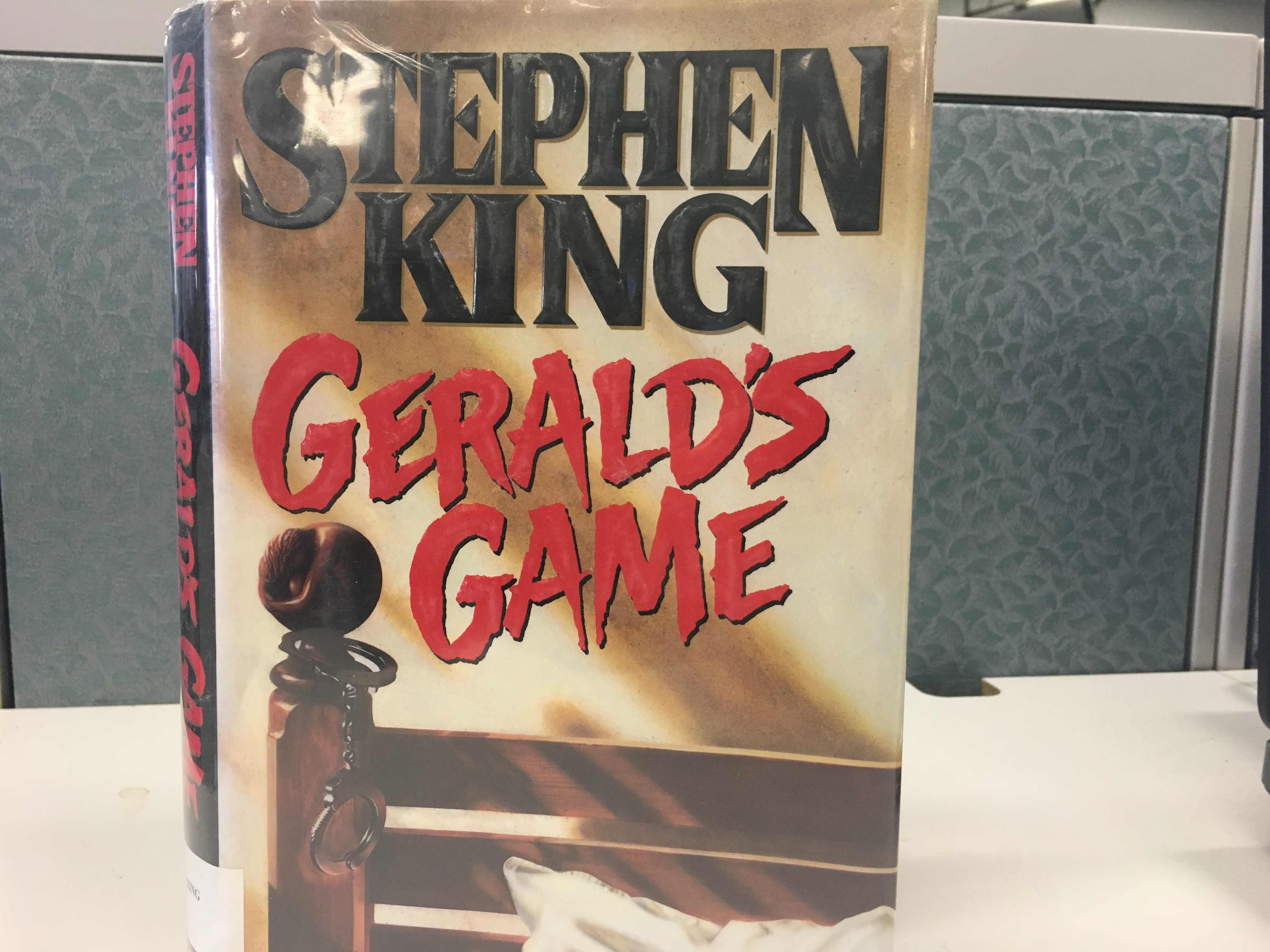 The novel centers on a married couple who get away to their summer home in western Maine for a romantic weekend. The weekend takes a turn for the worse when Gerald, an aggressive lawyer, handcuffs his wife to a bed in an attempt to invigorate their sex life even though she is not very interested. His wife, Jessie, tries to get her husband to stop playing his 'game' but winds up accidentally killing him. (Not exactly the novel you want to brag about being named in to your mother and father.)
With her left hand cuffed to a bed in the remote woods of Maine with nothing more than her thoughts to keep her company, Jessie begins to go a little mad. It is then, on the brink of insanity and loneliness that she thinks of Bill Green.
On page 172, Jessie is imagining the news report of her and her husband's untimely deaths. She speaks to herself of a reporter (fictional) standing in front of the house where she believes she will meet the same fate as her spouse.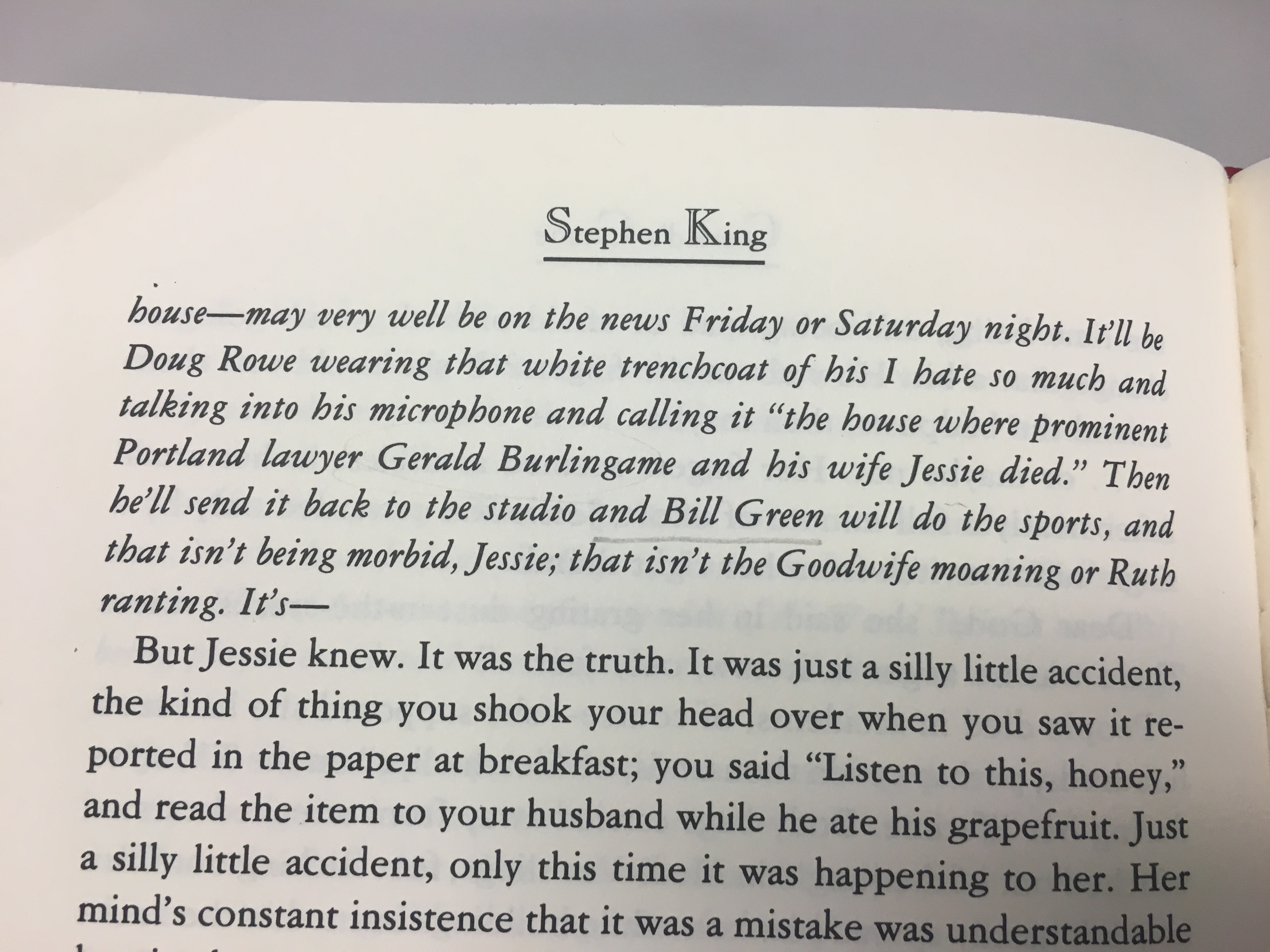 King writes:
It'll be Doug Rowe wearing that white trench coat of his I hate so much and talking into this microphone and calling it "the house were prominent Portland lawyer Gerald Burlingame and his wife Jessie died." Then he'll send it back to the studio and Bill Green will do the sports and that isn't being morbid, Jessie;
Bill Green says he was wearing a very unattractive white trench coat he picked up at a thrift store when he met Stephen King at a Red Sox game in the early 1990s, before Gerald's Game was published. Unfortunately he couldn't dig up a picture of the ugly trench coat. We would love to have seen it.
Stephen King either watches NEWS CENTER or did, or is just like most Mainers who know of Bill Green. Bill says the two may have crossed paths, both being native Mainers and both living in Bangor, as well.
Either way, I have to hand it to Bill; this is a pretty great brag.