PORTLAND, Maine (NEWS CENTER) — While most people took Labor Day to relax, a family in Maine decided to work Monday to raise money for Hurricane Harvey evacuees.
Dalia Esposito's son, 4-year-old Joey and 2-year-old daughter, parked their juice stand on Continental Drive in Portland for several hours Monday to raise money by selling juice.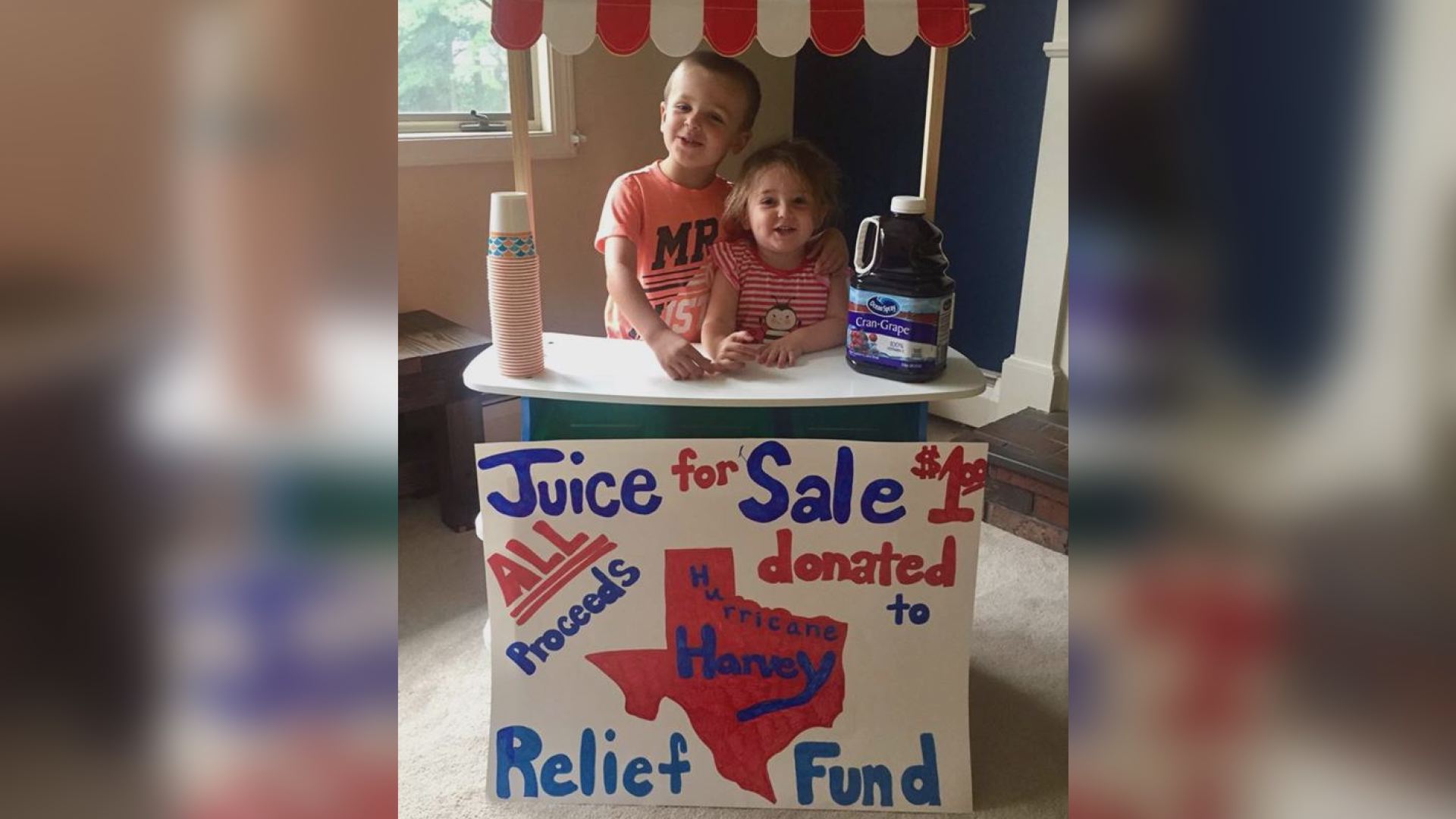 Joey said he his helping people because their houses "got ruined".
Dalia says she was overwhelmed by the generous support of family, friends and neighbors. She says she wanted to involve her kids and that is why they decided to sell juice.
So far more than 32,000 people have been displaced by the flooding caused by Hurricane Harvey in what is one of the U.S. worst natural disasters in our nation's history.