It's been getting more active in the tropics, and as we move closer to the mid point of the season, let's take a look at what's currently going on.

We just talked about Hurricane Gert quite a bit over the last week or two, and as it continues to move to the northeast as a post-tropical cyclone, Gert won't bother us anymore.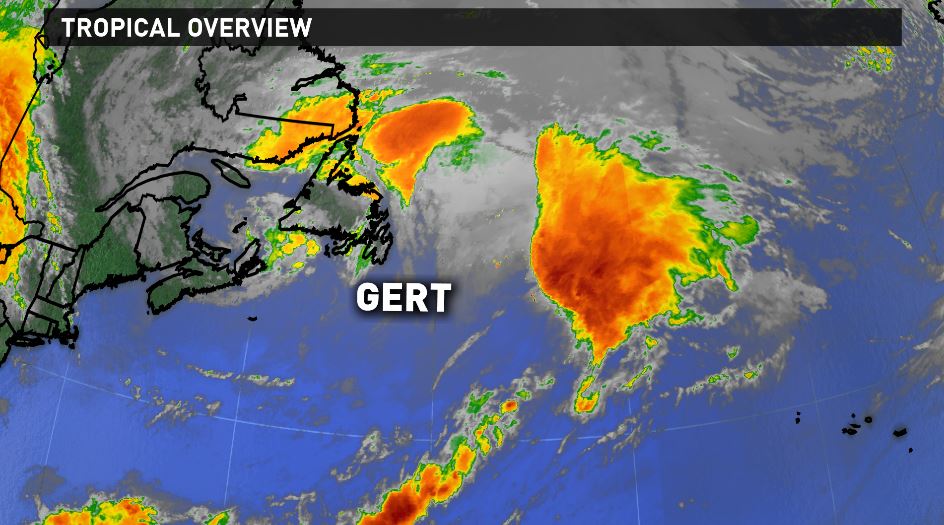 But now there's Harvey. As of 5pm Harvey is a tropical storm located east of the Lesser Antilles Islands (250 miles east of Barbados and 350 miles east of St. Lucia).


Hurricane Hunters flew through Harvey this afternoon and found sustained winds around 40 mph, enough to classify it as a tropical storm.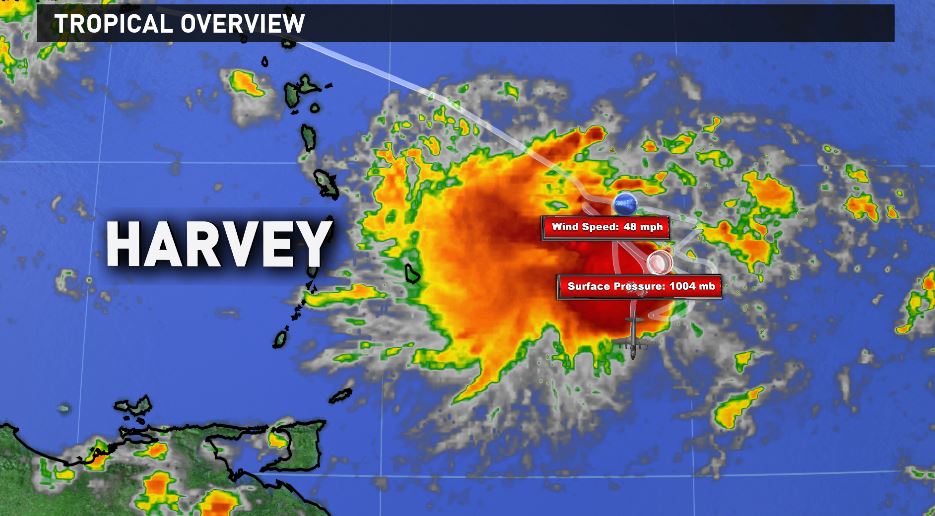 Tropical Storm Warnings are in effect for Martinique, St. Lucia, Barbados, St. Vincent and the Grenadines and a Tropical Storm Watch is in effect for Dominica. It looks like Harvey will continue to track west and stay far away from us.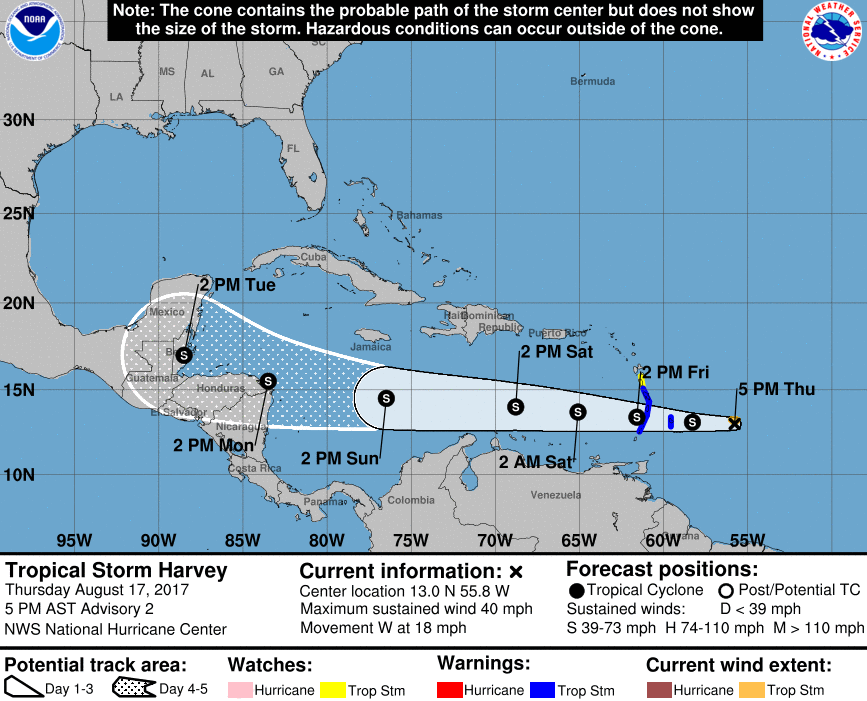 We are also watching two more disturbances to the east of Harvey. The first is 1200 miles east of the Leeward Island and has a 60% chance of development within the next two days according to the National Hurricane Center. The second disturbance has only about a 30% chance of developing into a tropical cyclone in the next five days.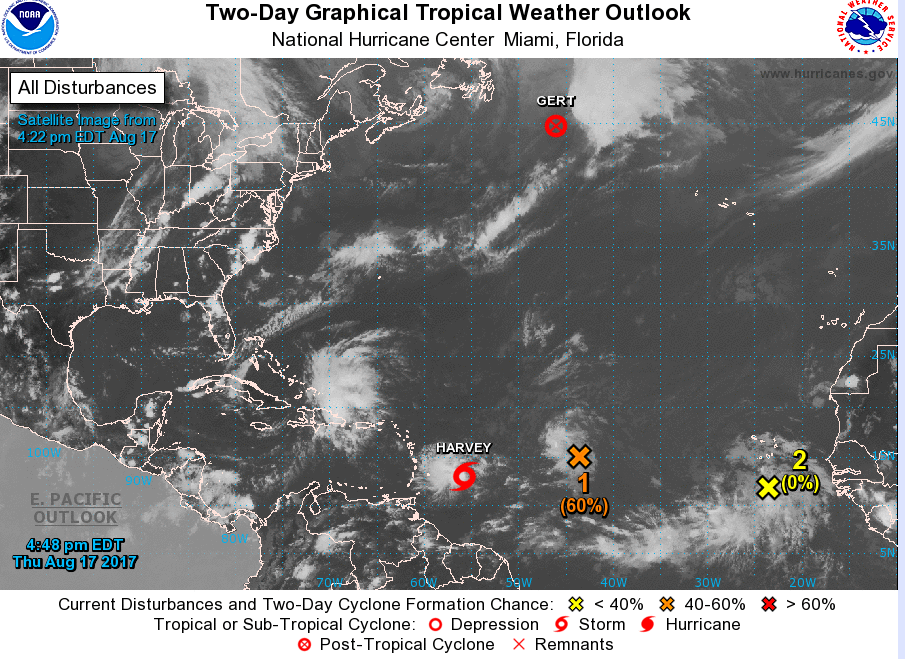 We'll keep you updated!