PORTLAND, Maine (NEWS CENTER) -- People all over the country are sending and receiving the same message on Facebook about the possibility that a person named "Jayden K. Smith" can hack your Facebook account if you accept a friend request from that person.
This is the message that millions are sharing: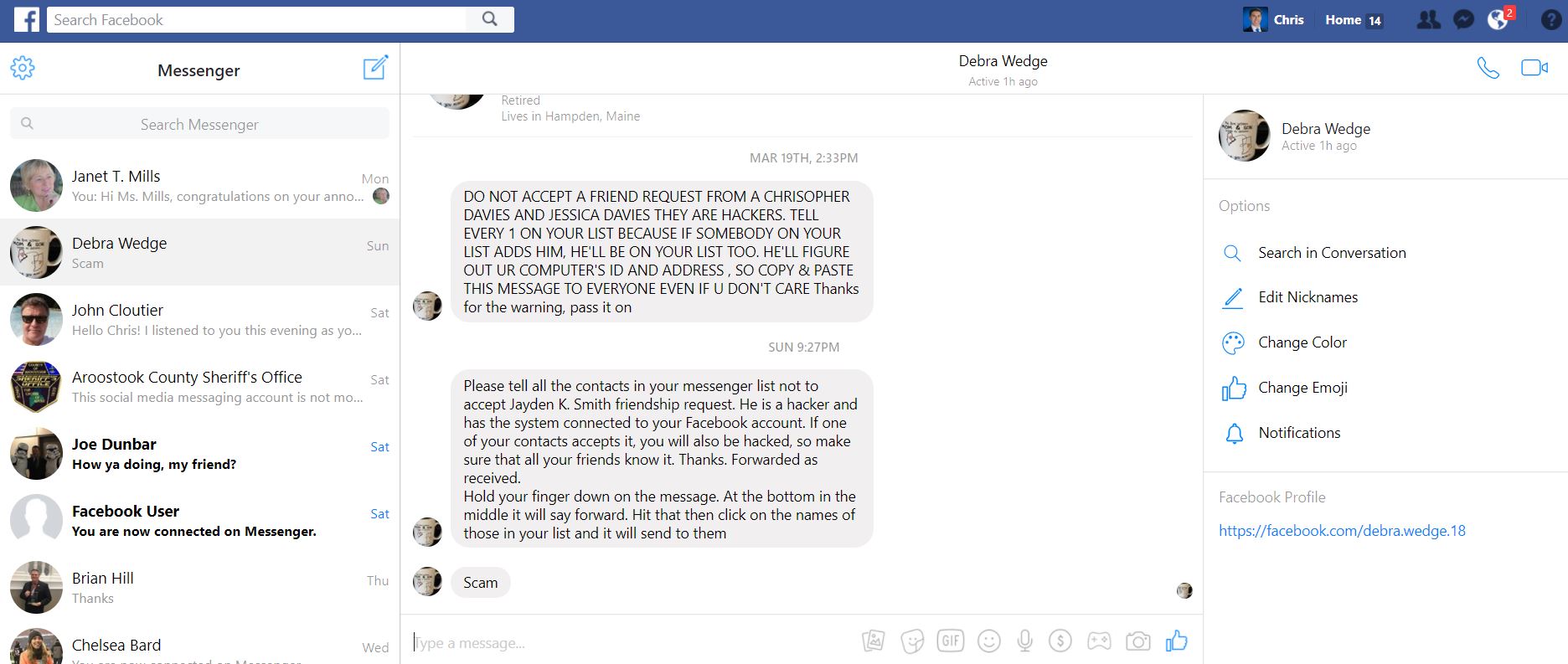 Can someone access your account just by becoming Facebook "friends" with them?
Rich Brooks, the president of Flyte New Media, a social media marketing, training, and consulting firm, said Tuesday that it is not possible.
"If somebody becomes your friend on Facebook, that doesn't give them any access to your account, other than what you're willing to share with them."
Facebook has a detailed security section of its website, which offers ways to avoid spam and scams, staying safe, as well as guided security check-ups.
Facebook has not publicly addressed the hoax, which seems to have gained some popularity.
"It is one of those things that for whatever reason, seemed to catch fire," said Brooks. "It's like the equivalent of an AMBER alert, except on Facebook, this is a hack, I want to protect all my friends, of course I'm going to pass this along."
Other websites have also debunked the myth, including the fact-checking website, Snopes.
VERIFY: Sources
Rich Brooks, President, Flyte New Media