VASSALBORO, Maine (NEWS CENTER) - Chiari malformation - it's the unique brain condition that forced famous Mainer and olympic ice luger Julia Clukey to retire.
According the Mayo Clinic, it occurs when part of your skull is abnormally small or misshapen, pressing on your brain and forcing it downward.
This condition is seriously affecting a family of young children in Vassalboro.
"When you have children, you envision this life that you were going to have and how they're going to grow up and what they're going to learn about and sports they're going to play," said Erika Sawtelle. "You just envision a great, healthy life."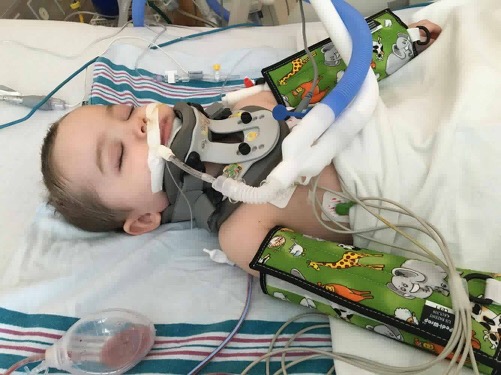 This isn't the life she envisioned for her family. First, her son Connor was diagnosed - then her daughters Charlee and Natalee. All three children have Chiari Malformation. Charlee is only two years old, Connor only four, and Natalee the oldest at age seven.
Chiari malformation is genetic - but for an entire family to have it is rare.
As if mothering three sick children wasn't hard enough - Erika was diagnosed with the condition just this summer. "I think I knew [I had it]," she said. "I think I didn't want to know because then I felt guilty… Like this was my fault that I handed this down."
She says it makes every day life challenging. "They can't do things that regular kids can do," she said. "So their limitations make it very hard for them to just be a kid. And it's hard to watch that."
While Erika and her husband make sure their family doesn't let the condition define them, it does dictate how they spend each day. Connor is fed exclusively on a feeding tube, hooked up to it for six hours a day. Any given day can be filled with enormous amounts of pain. And medicine and long naps are always required.
Chiari Malformation affects everyone differently - for Connor and Charlee, its severe - affecting eating, mobility, and intellectual development. For 7-year-old Natalee and her mom Erika, it's really just headaches and pain right now. But Natalee could reach a point where her pain becomes too much, and brain surgery is required.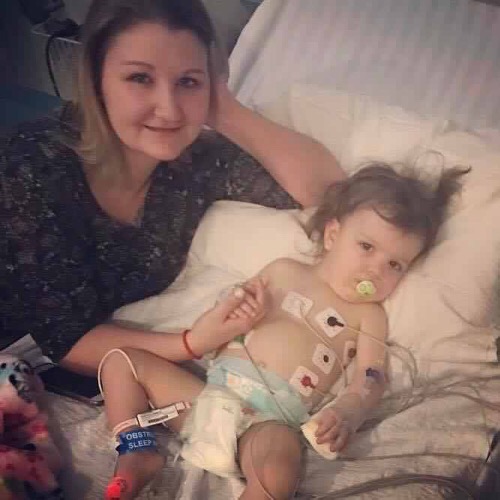 "As a mother, you want to make them feel better and you want to make them smile and make them feel great," said Erika. "And when you can't do that, it's so hard to watch. There's many nights that we lay in bed between all three of them rubbing backs and rubbing legs and holding them while they are crying."
Chiari malformation has no known cure, but the Sawtelle family is trying to stay positive as it looks toward an unclear future.
"It's kind of scary to think about what's next for all of us," said Erika. "How am I going to take care of my kids if I'm having brain surgery? You look at those types of things. It's kind of scary to think about."
Trips to New York City get expensive - the hospital hotel costs $300 a night, and the family spends from three to seven weeks for a surgery. They have set up a fundraising page to help with the cost.
The family - with the exception of Natalee, who is starting second grade - is taking another trip to Manhattan on Monday for more surgeries for the toddlers.