HAMPTON, New Hampshire (NEWS CENTER)-- As Maine and Northern New Hampshire approach the one week mark since the severe wind storm that took out power and utility lines to thousands of homes and businesses, line workers continue to restore power as quickly as possible.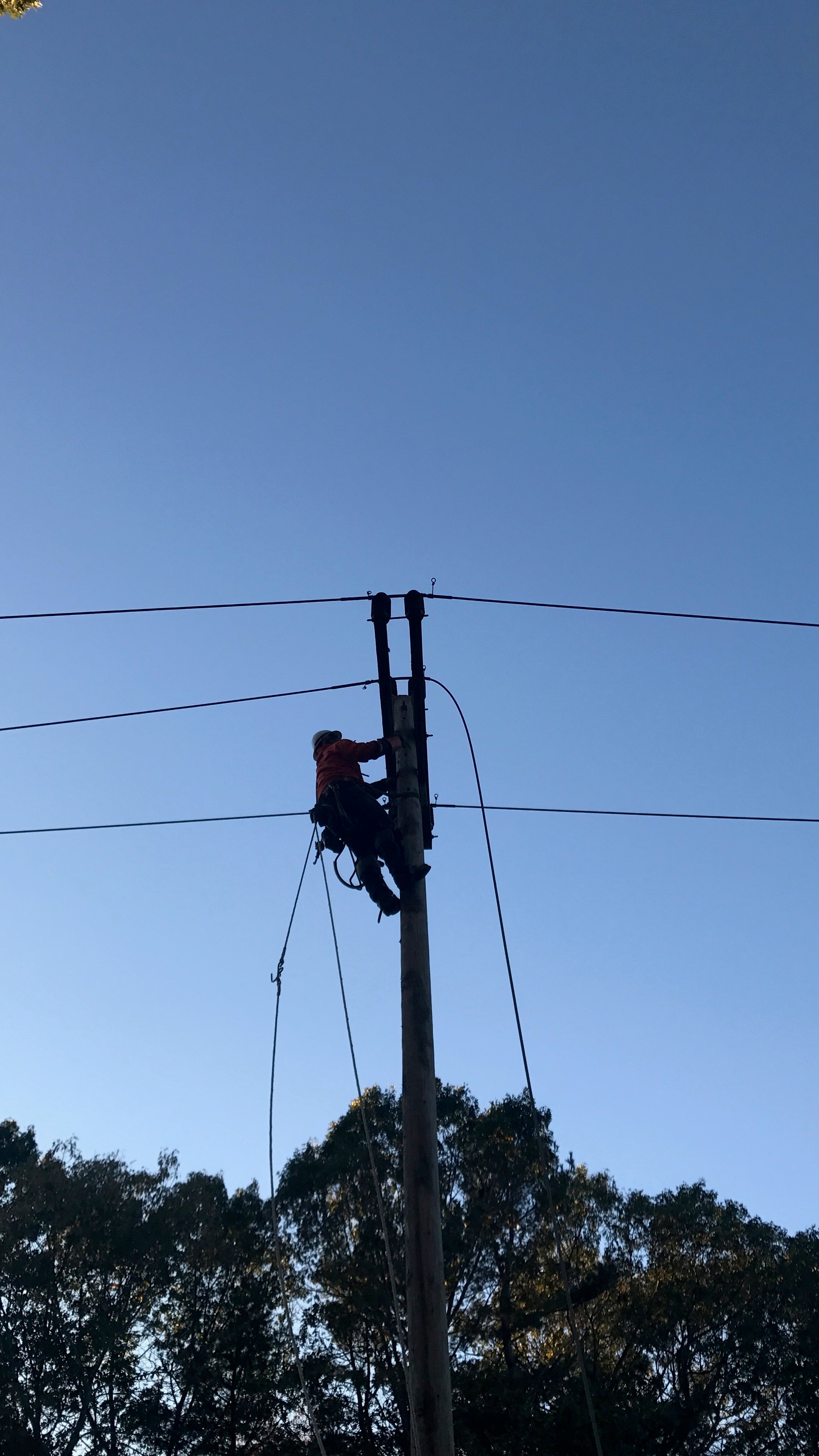 Nate Sherwood, an employee of Unitil, took the above pictures Monday at dusk after leading line crews to an off road power line in Hampton, New Hampshire. Sherwood said a bucket truck was unable to get out to the line, so a contract worker from Alliance Utility Construction Inc. scaled the pole to reach the power lines at the top.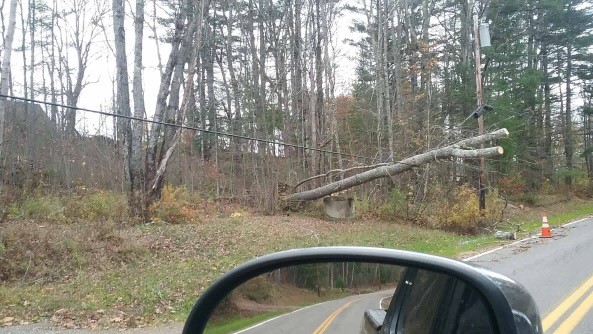 However, thousands of residents are still in the dark, waiting for the power to come back on. Duane Hodgkins of Jefferson sent in the photos above, saying he hasn't seen any utility crews in his neighborhood in the past week and the downed trees are yet to be cleared from lines. Both Central Maine Power and Emera Maine believe they'll have electricity restored to the majority of customers by the end of the weekend.