UPDATE: Maine Public Safety Dept. spokesman Steve McCausland said 16-year-old Tabytha Hembree died early Friday morning. She is the 101st person to die on Maine roads in 2017.
PITTSTON, Maine (NEWS CENTER) -- The drive to school went terribly wrong for a brother and sister, leaving them with serious injuries.
Maine State Police said 16-year-old Tabytha Hembree and 12-year-old Alexander Hembree set off for school in Gardiner from their home in Pittston on Thursday morning. They were only a short way into the trip when police said Tabytha pulled out onto Route 27 into the path of a small dump truck towing a tractor.
The SUV carrying the children rolled over onto its roof. The two of them were pulled free by members of the Gardiner Fire Department and sent to MaineGeneral hospital in Augusta. Police described their injuries as serious.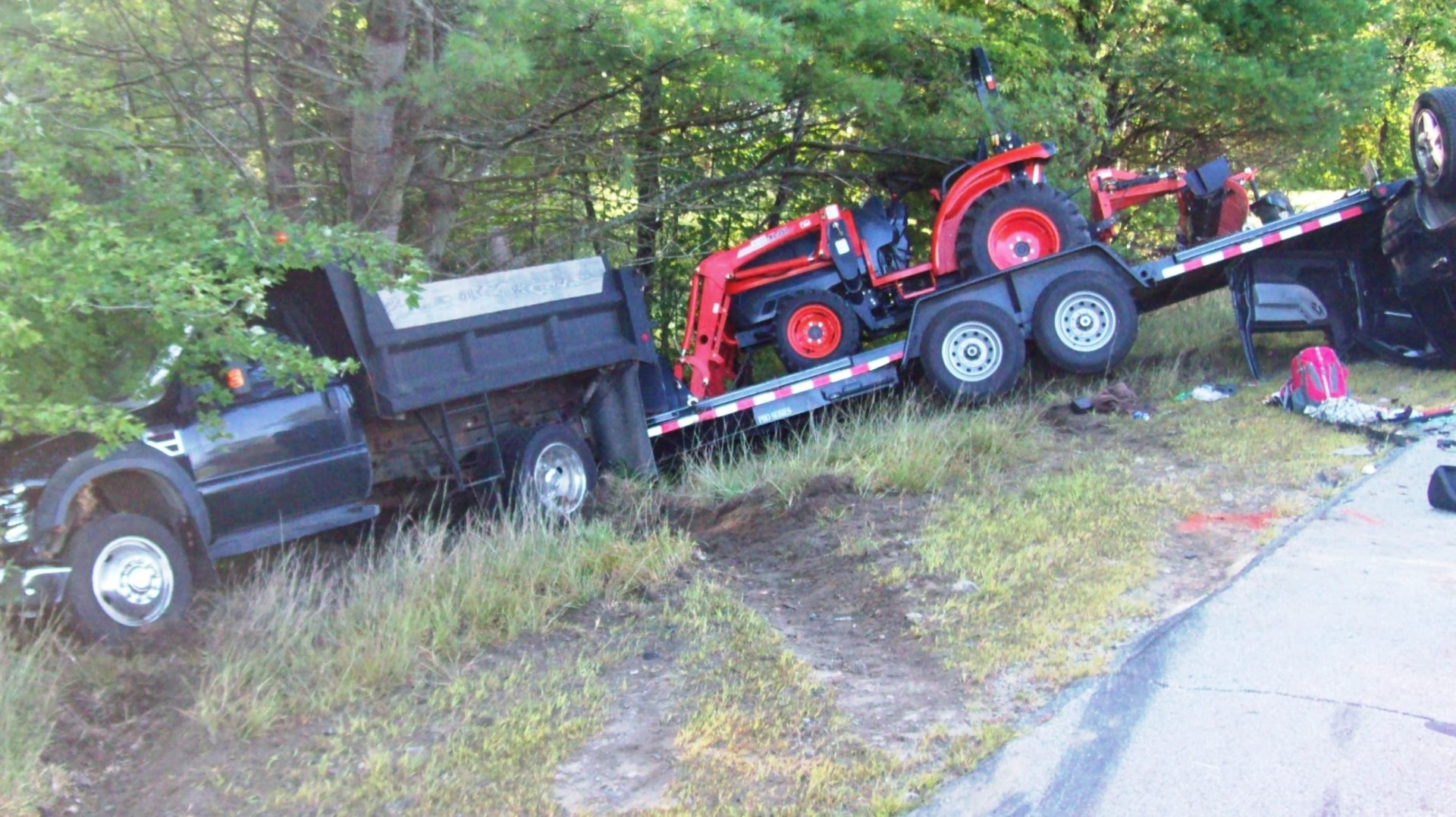 The dump truck was driven by 55-year-old Larry Merrifield from Winthrop. Police said his injuries were minor and did not require hospital care.
The crash rendered the intersection of Route 27 and Old Cedar Grove Road impassable to traffic for several hours through the morning.