LAS VEGAS (AP) - Connor McDavid was the big winner at the NHL awards presentation.
The second-year Edmonton Oilers forward and captain came away with the Hart Trophy as the league MVP, and the Ted Lindsay Award that goes to the most outstanding player chosen in a vote by NHL players association members.
McDavid scored 30 goals and led the league with 70 assists and 100 points to help Edmonton make its first playoff appearance since 2006.
Columbus netminder Sergei Bobrovsky was the recipient of the Vezina Trophy as the NHL's top goaltender. Bobrovsky also was a finalist for the Hart Trophy after leading the league with a 2.06 goals-against average and a .931 save percentage.
The league's top defenseman is San Jose's Brent Burns, who accepted the Norris Trophy for the first time.
Toronto forward Auston Matthews is the Calder Trophy winner as the NHL's best rookie.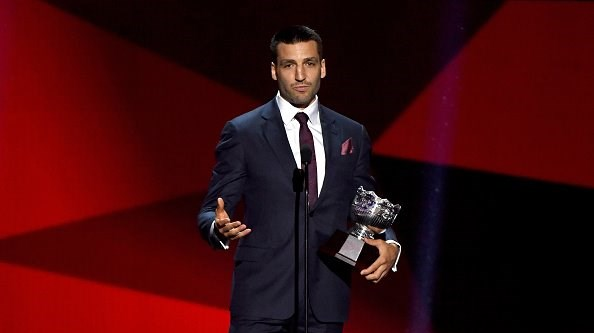 Boston's Patrice Bergeron has captured the Selke Trophy for the fourth time in six years, an award that goes to the best defensive forward.
Flames forward Johnny Gaudreau has picked up the Lady Byng Trophy for sportsmanship and gentlemanly play.
John Tortorella is the Jack Adams Award winner after leading the Blue Jackets to the best season in club history.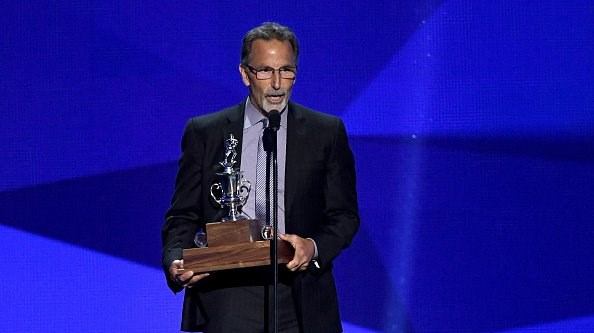 Nashville's David Poile is the General Manager of the Year.
Ottawa goaltender Craig Anderson received the Bill Masterton Trophy for perseverance, sportsmanship and dedication to hockey.
Columbus forward Nick Foligno has come away with the Mark Messier Trophy for leadership and the King Clancy Trophy for humanitarian contribution to hockey.