WATERBORO, Maine (NEWS CENTER) - York County Sheriff's Deputies responded to an accident in which a vehicle struck a house around 5:30 a.m. on Sunday, August 20, according to a York County press release.
A 2009 GMC 2500 pickup truck had gone off of the road and struck the residence. The juvenile driver appears to have fallen asleep at the wheel.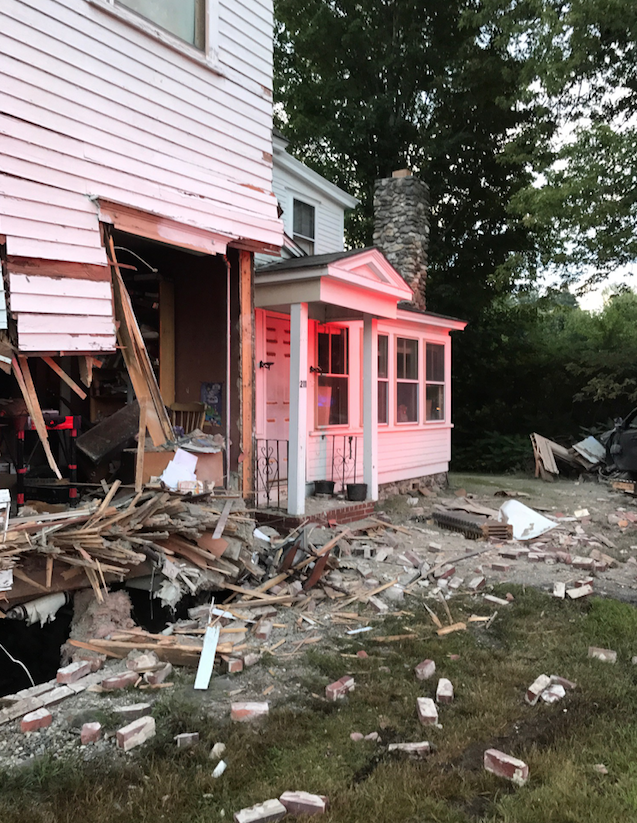 Police report that neither the driver nor the passenger James Houle, 41, from Old Orchard Beach, were "uninjured and refused transportation to the hospital."
The homeowner was at his home during the crash but was not injured.
No charges are anticipated.