BANGOR, Maine (NEWS CENTER) – After years of hard work and fundraising, the Maine Troop Greeters are set to hold the grand opening of their museum at the Bangor International Airport Friday.
The Troop Greeters have welcomed more than 1.5 million troops home since 2003.
RELATED STORY: Troop Greeters start campaign for museum in airport
The museum is the work of years of volunteers and donors to create a place to display all of the memorabilia collected over the years and honor the brave men and women who served our country.
"It's the culmination of a great effort not only to our dedicated troop greeters who have put hundreds and hundreds of hours of work into making this happen, as well as a demonstration of the generosity of our community," Gil Cory said.
More than 1.5 million troops have been greeted by the ME Troop Greeters since 2003. They're unveiling their project years in the making this morning. Truly humbling. #NEWSCENTERmaine pic.twitter.com/gZXE6vVDCc

— Zach Blanchard (@ZachBlanchard) November 10, 2017
There are nearly 6,000 coins displayed in the hall where the troops enter, as well as countless mementos, stories and photos on display.
Organizers catalogued every item so that visitors can read the story behind each one on tablets near the displays.

RELATED STORY: Maine Troop Greeters: 2016 Agency of Distinction
Since 1991 the group has been dedicated to the cause and have grown to nearly 400 volunteers.
"The museum is dedicated to those who have served," Cory said. "The 1.5 million who have actually passed through this hallway."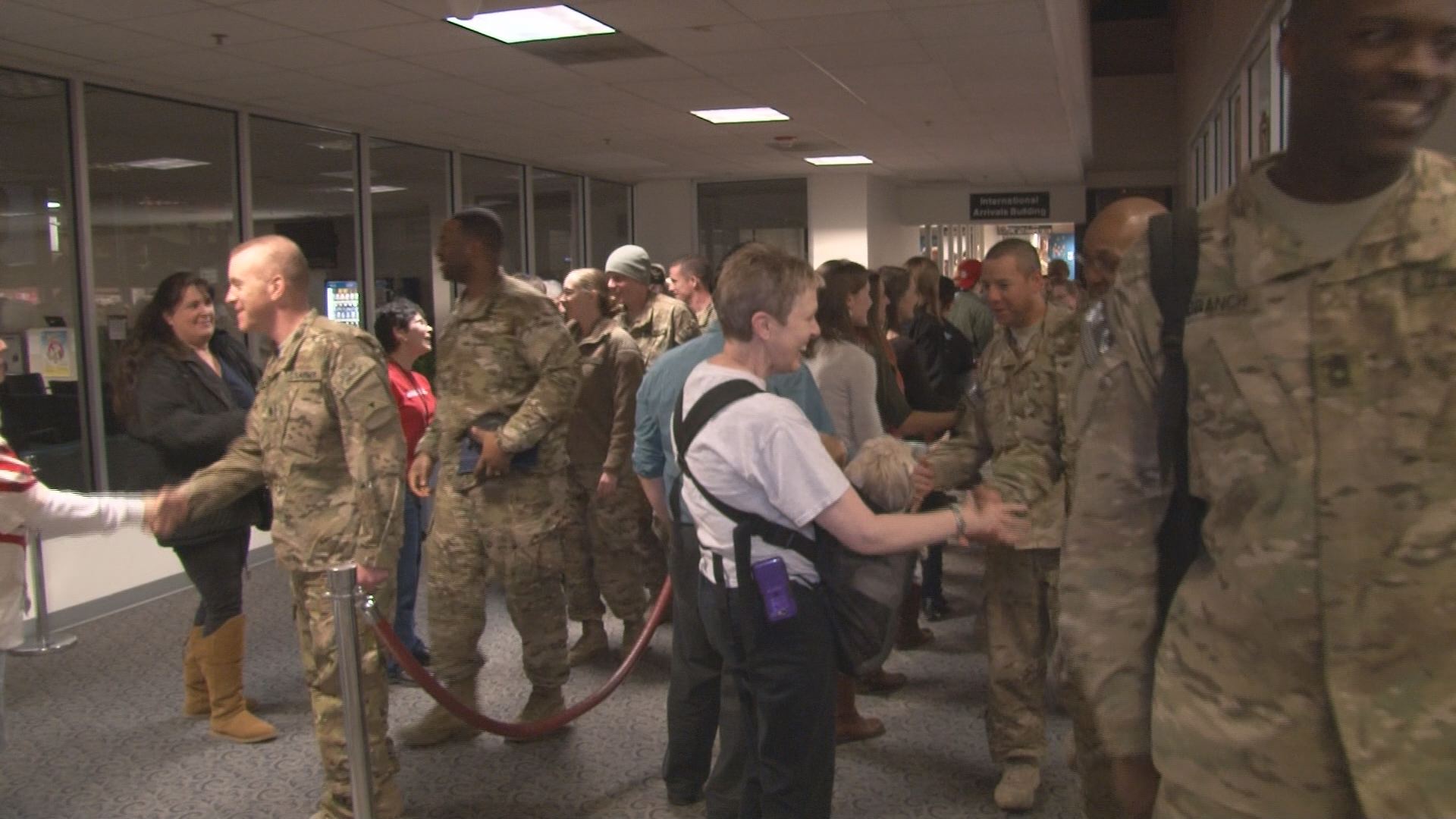 Sen. Angus King, Congressman Bruce Poliquin and others are expected to be on hand for the grand opening.
Cory said it is about reflecting on those who gave all for our country.
RELATED STORY: Maine Troop Greeters honor lost friends in brick laying ceremony
"It's a day we've been looking forward to for a long time," Cory said.
The event is scheduled for 10 a.m