POLAND, Maine (NEWS CENTER)—Traffic had to be detoured for several hours Thursday because of a 2 car accident on Main St in Poland.
According to Lieutenant Glenn Holt with the Androscoggin County Sheriff's Department 36-year-old Travis Gauthier, from Lewiston stopped the Fed Ex truck he was driving on Main Street to turn left into the parking lot of Top Gun. 74-year-old Peter Quinn, of Norway, was behind the Fed Ex truck when Quinn failed to stop and struck the Fed Ex truck in the rear.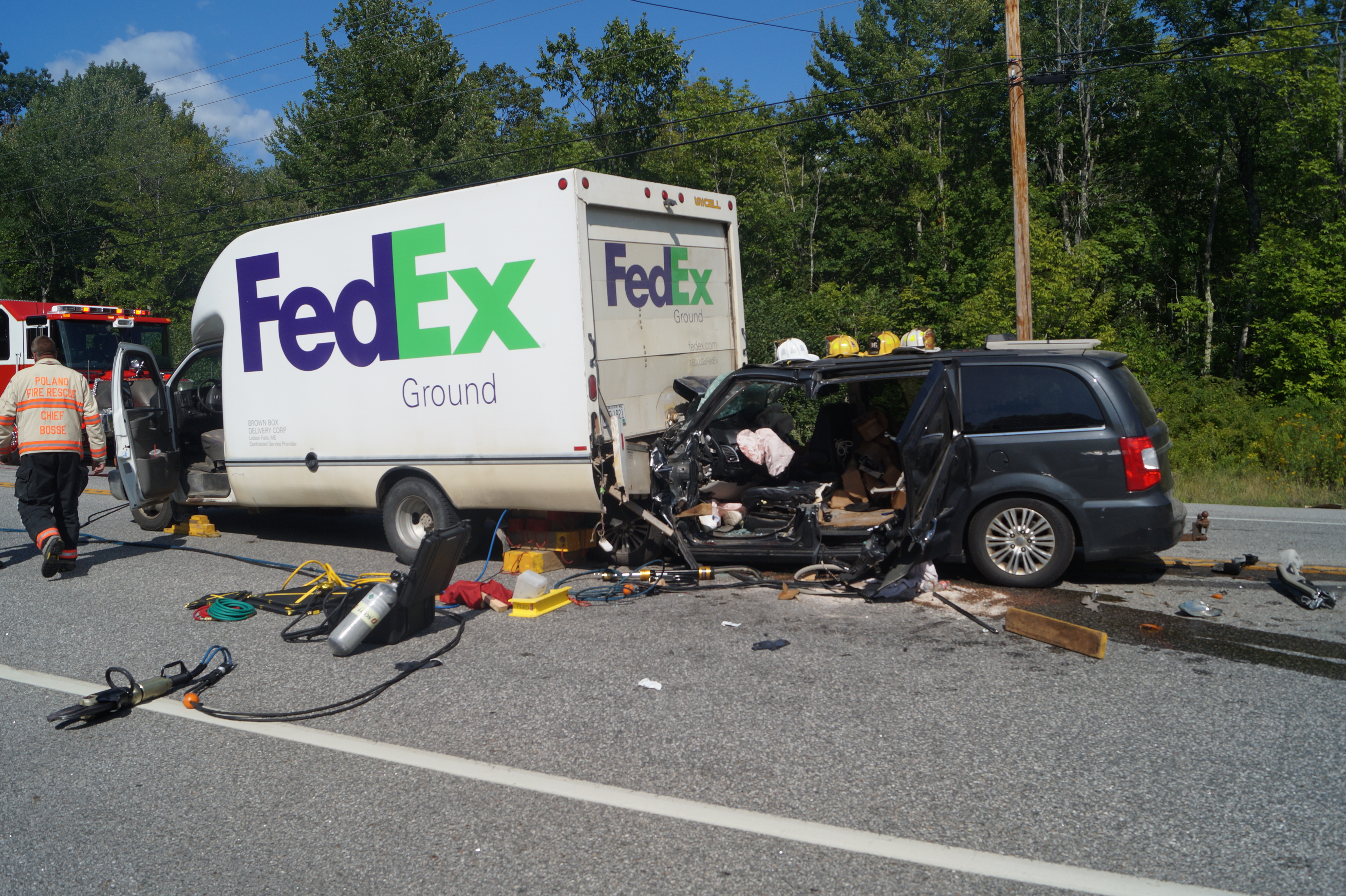 Holt says Quinn had to be extricated from his vehicle by Poland Fire and Rescue then transported to Central Maine Medical Center where he was listed in stable condition.
Gauthier was checked out at the scene by Poland Rescue and refused transport to the hospital.