FALMOUTH, Maine (NEWS CENTER) -- An early morning crash Sunday brought I-295 southbound down to one lane for five hours.
According to Maine State Police Trooper Jodell Wilkinson, a tractor-trailer was traveling southbound in the left lane around 4 a.m. trying to move into the right lane.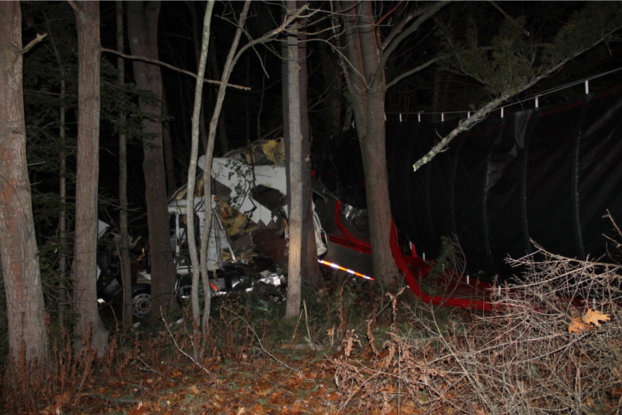 The trailer began to fishtail, pushing the truck off the road and sending it through the guardrail, over the embankment and into the trees.
I-295 southbound was shut down in the right lane while officials investigated. The scene was cleared five hours later.
The 52-year-old driver was wearing a seatbelt and suffered minor injuries.
Tr. Wilkinson says the road was wet, but is not believed to be a factor in the crash. Speed and alcohol are also not factors.