BRUNSWICK, Maine (NEWS CENTER) -- The man charged with robbing a bank in Brunswick came to the attention of police through a tip.
The TD Bank branch on Tibbetts Drive was robbed on Wednesday. The robber never showed a weapon during his interaction with the teller. After getting the cash, he left before police arrived.
A security camera took several pictures of the man accused of committing the crime. Police shared those pictures with media outlets including NEWS CENTER for maximum exposure. The next day, police received a tip identifying the man in the pictures as 33-year-old William Hartley.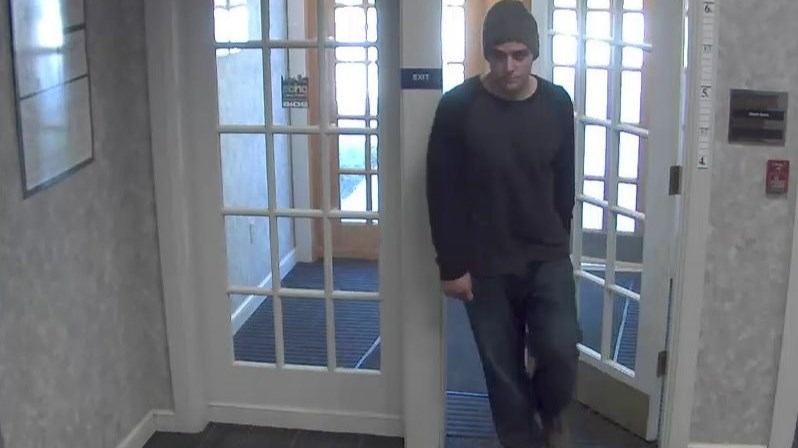 Police got a search warrant for Hartley's home at 41 Independence Drive in Brunswick, but he wasn't there when officers arrived. Their inquiries into his whereabouts led them to the Best Western Plus motel on Gurnet Road where Hartley had rented a room.
Police arrested Hartley at the motel on a charge of Class B robbery, and they sent him to Cumberland County Jail. His bail is set at $10,040.