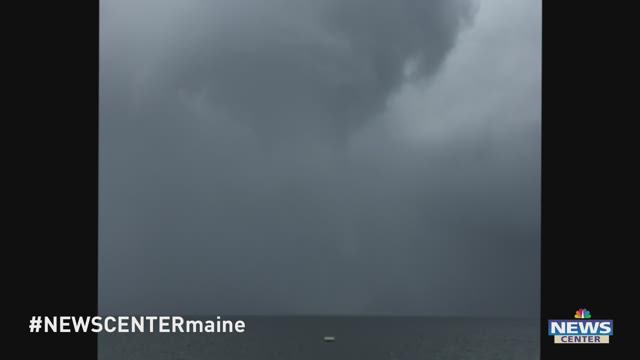 Bridgton, Maine (NEWS CENTER) -- The Cumberland County Sheriff's Department confirmed National Weather Service reports of damage to property and homes in the north Bridgton region after three tornado sightings.
The first sighting took place over Sebago Lake after a tornado warning was dropped for Cumberland County around 4 p.m.
Bob Zimmerman was on vacation in this region and captured part of the storm in this video below. He saw a blue row boat blow across his yard and another pontoon boat that was flipped over on the water.
"It got really windy, suddenly, very fast, and the rain was going horizontal," Zimmerman said of the incident.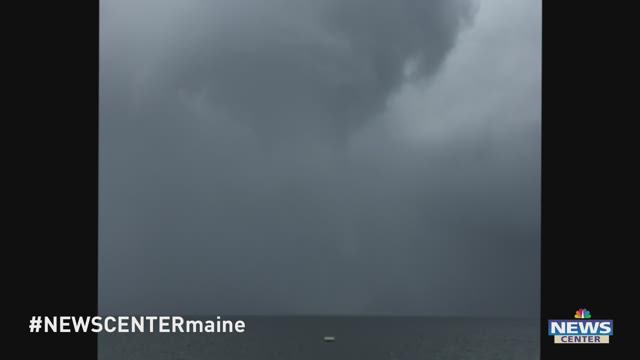 A second tornado sighting was confirmed by James Brown at the National Weather Service in Gray. He spoke with a driver who "had seen a rain wrap tornado near Route 302" in the Moose Lake and Shawnee Peak area. The road was closed, and officials advised citizens to use caution while driving.
Brian Huot from Fryeburg reported a power outage and told News Center that this area received "lots of hail and lots of rain." His wife was driving home from Bridgton and could not get through, due to blocked roads.
The National Weather Service will send a team tomorrow to investigate the region and determine whether or not the sightings were actually tornadoes.
No injuries have been reported so far.