PERHAM, Maine (NEWS CENTER) -- A teenager is behind bars after striking a utility pole guard wire and nearly crashing into a home on Saturday.
State Police say, Seth Cote, 19, of Fort Fairfield, was driving under the influence when he failed to make a sharp right-hand corner on Woodland Center Road, in Perham.
His pickup began skidding across the lawn and driveway of a home right before striking some trees and knocking out power to the home.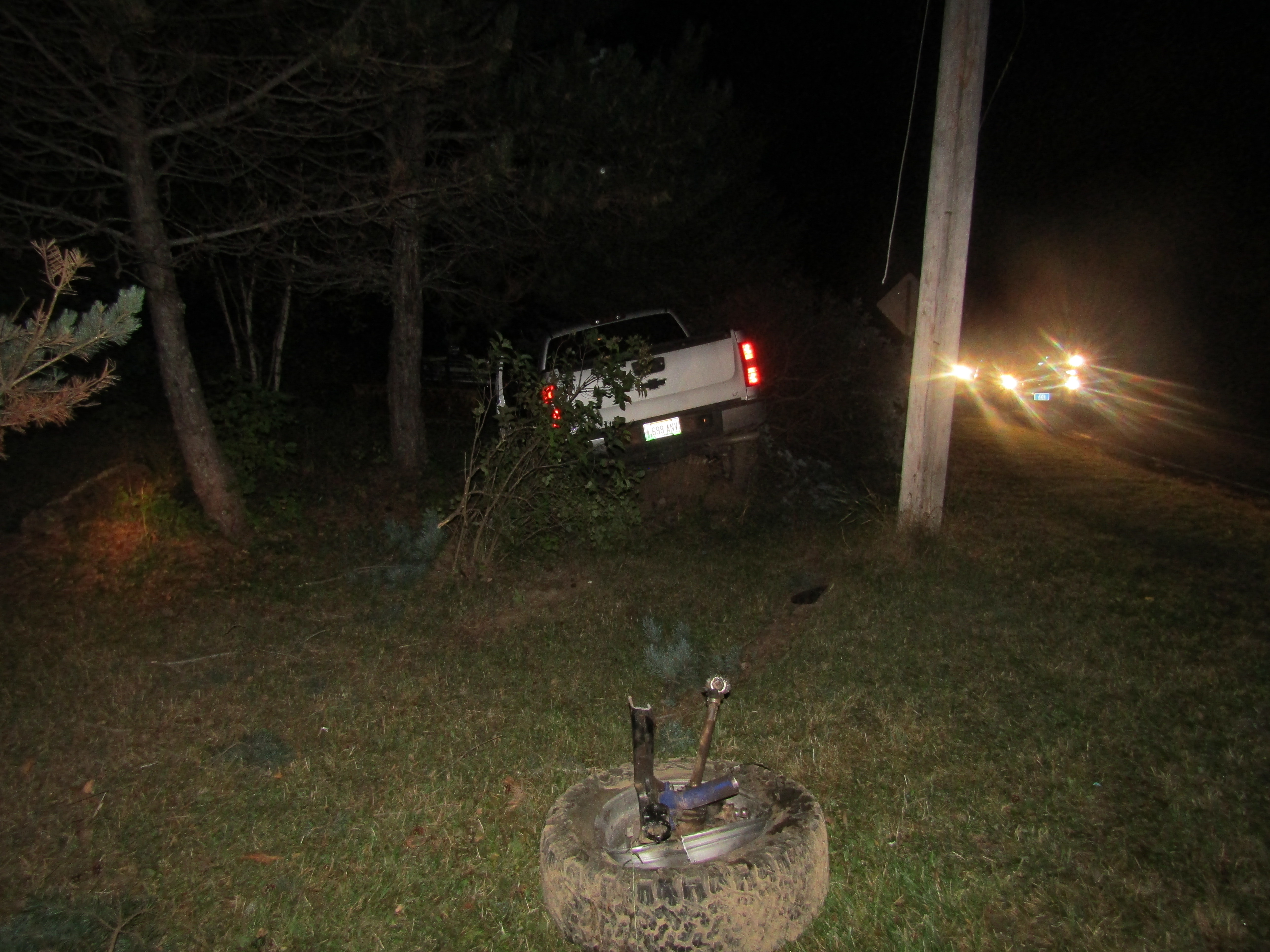 The force of the crash ripped the driver's side front wheel from the vehicle. There were three other passengers in the car and all were wearing their seat belts. According to police, only one passenger suffered a small laceration to their face. Cote was arrested at the scene and charged with operating under the influence.