PORTLAND, Maine (NEWS CENTER) -- No water was flowing through the taps of several businesses along Marginal Way in Portland because it was instead flowing into the street.
Portland Water District spokeswoman Michelle Clements said a water main broke as a contractor was putting in a water service to that area on Thursday morning.
The water filled a lane of Marginal Way and spilled into surrounding parking lots. Safety cones blocked the flooded lane to let repair crews go about their work. Another lane remained largely dry, allowing traffic to continue moving.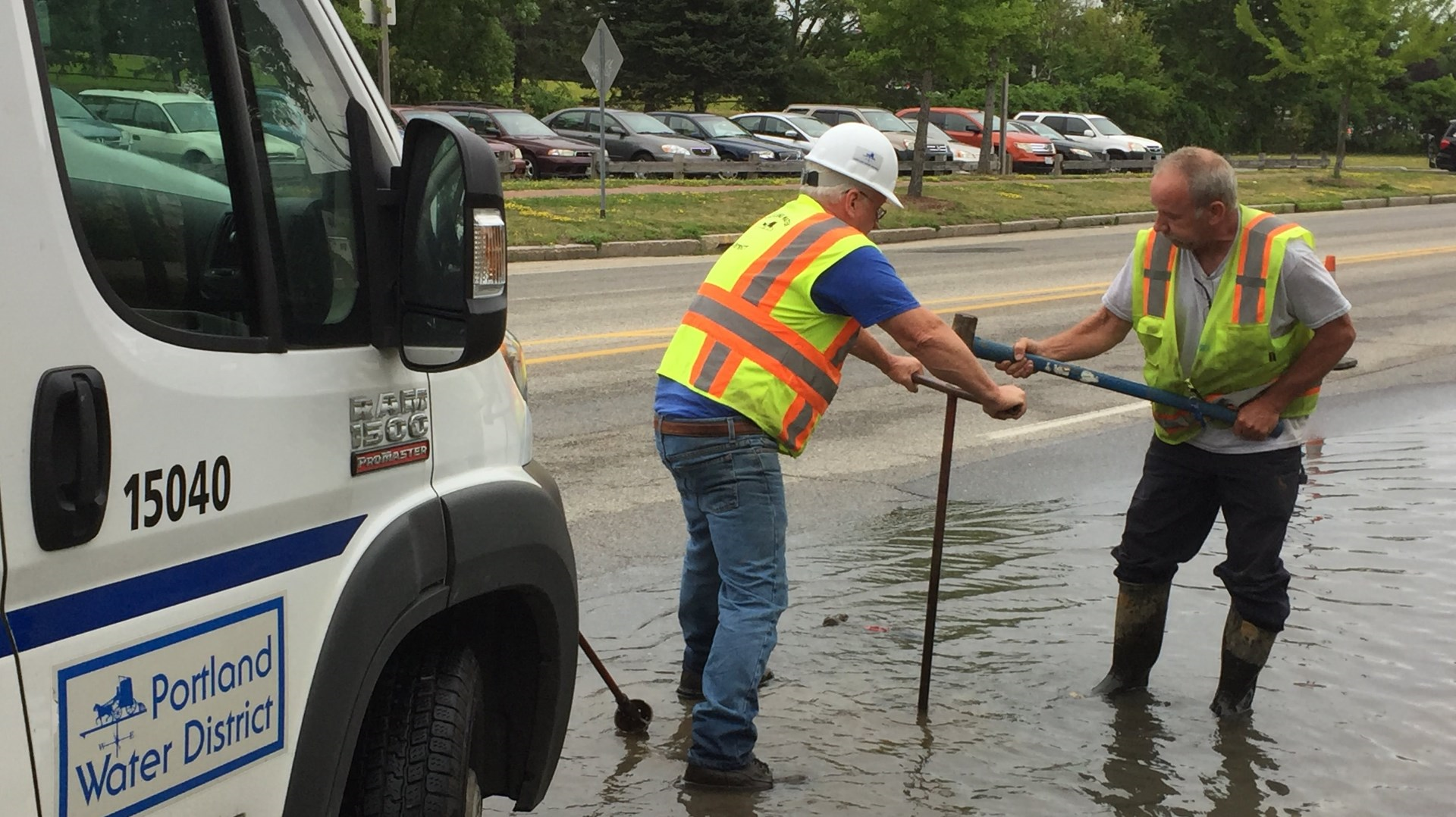 Clements said several customers who are served by the water main lost service for several hours. One of them is Portland Gastroenterology Center. Clients said the lack of water caused their procedures to be canceled.
Clements said crews have isolated the valve that requires their attention. They expect repairs will have progressed far enough by 1 p.m. to restore water service.