BANGOR, Maine (NEWS CENTER) — The summer is in full swing and some Mainers are deciding to bare it all.
The Bangor Police Department said they have been called to investigate several complaints of Mainers deciding to get naked in public.
One report came in when Det. Tim Shaw was working. He said he was called to Coe Park on Court Street to investigate a man and a woman who were supposedly lying in the park completely naked; however, when police arrived, they were nowhere to be found.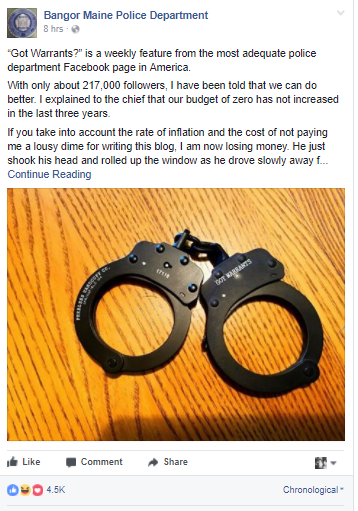 Another officer was alerted to a man that was seen flashing drivers on a busy intersection. The suspect only admitted to exposing his nipples, because he said it was comforting. Another complainant said a woman on Clinton Street walked by a group and lifted her skirt.
"Sure, we spend our winters covered up in wool and nylon, rubber and denim, and Carhartt and corduroy," the Bangor Police Department Facebook post said. "But when summer comes and that little glass tube filled with mercury rises past 63 degrees-some Mainers decide to get naked."
And maybe you got away with it in the fifth grade, but getting naked in public is a crime. Maine law states people who swim or sunbathe naked can be prosecuted.