AUGUSTA, Maine (NEWS CENTER) -- State employee union members were taking a low-key approach to their protest in the Legislature Sunday, as budget negotiators worked to develop a new proposal to take to the full Legislature.
After a significant protest Saturday, Sunday's turnout was much smaller. Union members listens to the morning meeting of the special Committee of Conference, and then headed to thank Senators, from both parties, for supporting the budget proposal Friday night.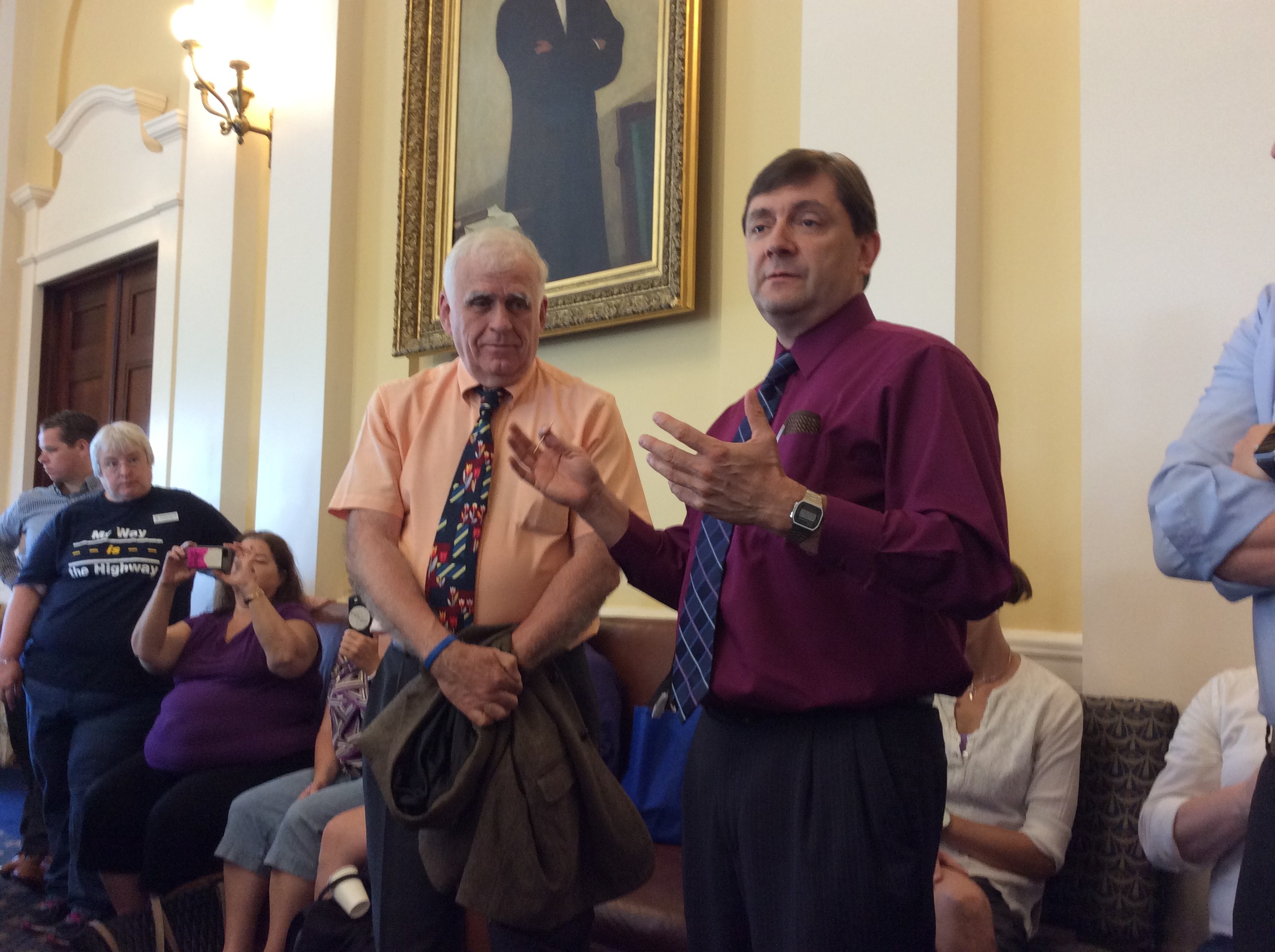 Union leaders said they are hopeful a package will be voted by the committee soon, so it can be brought to a vote in the full House and Senate.
However, they plan to provide some added incentive and emotion Monday morning, when a large rally is planned for Capitol Park and the State House.
Most state agencies and offices will be closed Monday because of the government shutdown. Some "emergency" workers are still on the job, because their functions are considered essential to public health and safe.
Most workers are locked out by the shutdown, giving union Leaders potentially a large number of people available to join a protest.