While the weather this October has been great for getting outside, we are in desperate need of a soaking rain.
Since September 1, Portland has received 2.85 inches of rain. That's over 4 inches below normal. Augusta and Bangor are also running deficits of over 3 inches.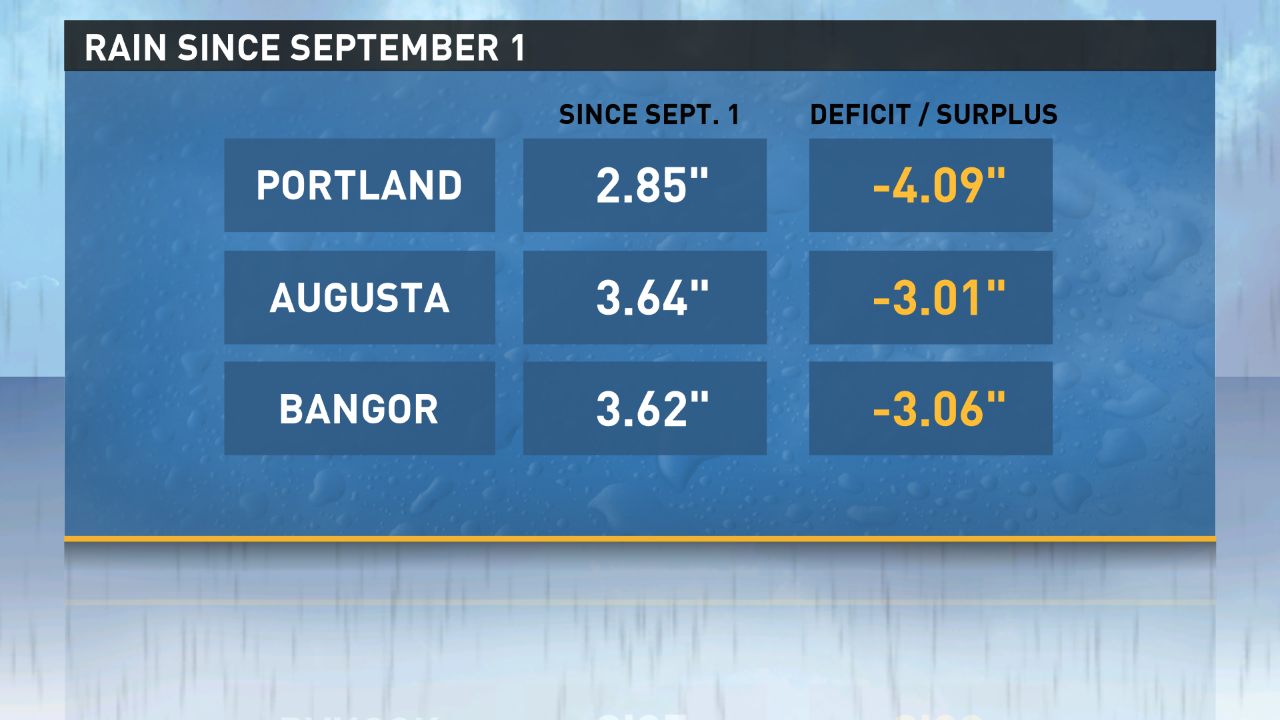 Much needed rainfall will finally arrive this week as a slow-moving cold front approaches. Out ahead of this front, a muggy southerly wind will scoop up moisture and pull it north.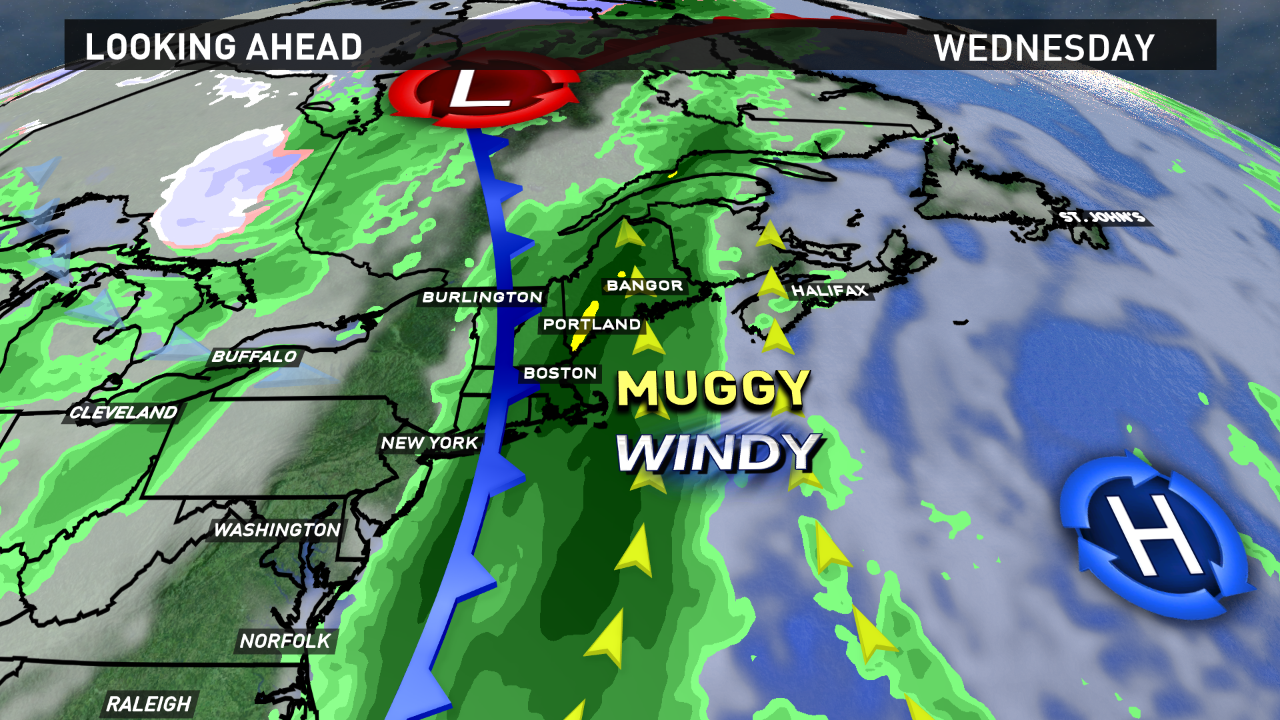 A few showers are possible on Tuesday, but most of the rain will come on Wednesday. Heavy rain will slowly cross through the state from west to east on Wednesday. Periods of rain and downpours will continue into Wednesday night.
In addition to the rain, it will be windy. Gusts over 35 mph are possible Tuesday night into Wednesday as a strong low-level jet passes over the region. Gusts any higher than that would raise concerns over power outages.
While it looks like the entire state should receive a decent soaking, the heaviest rain is likely to fall in central and eastern Maine, where rain will continue Wednesday night into Thursday morning.
In total, 1 to 3 inches of rain is expected across the state. It's possible parts of eastern Maine see between 3 and 4 inches! Below is one computer model projection of the rainfall totals.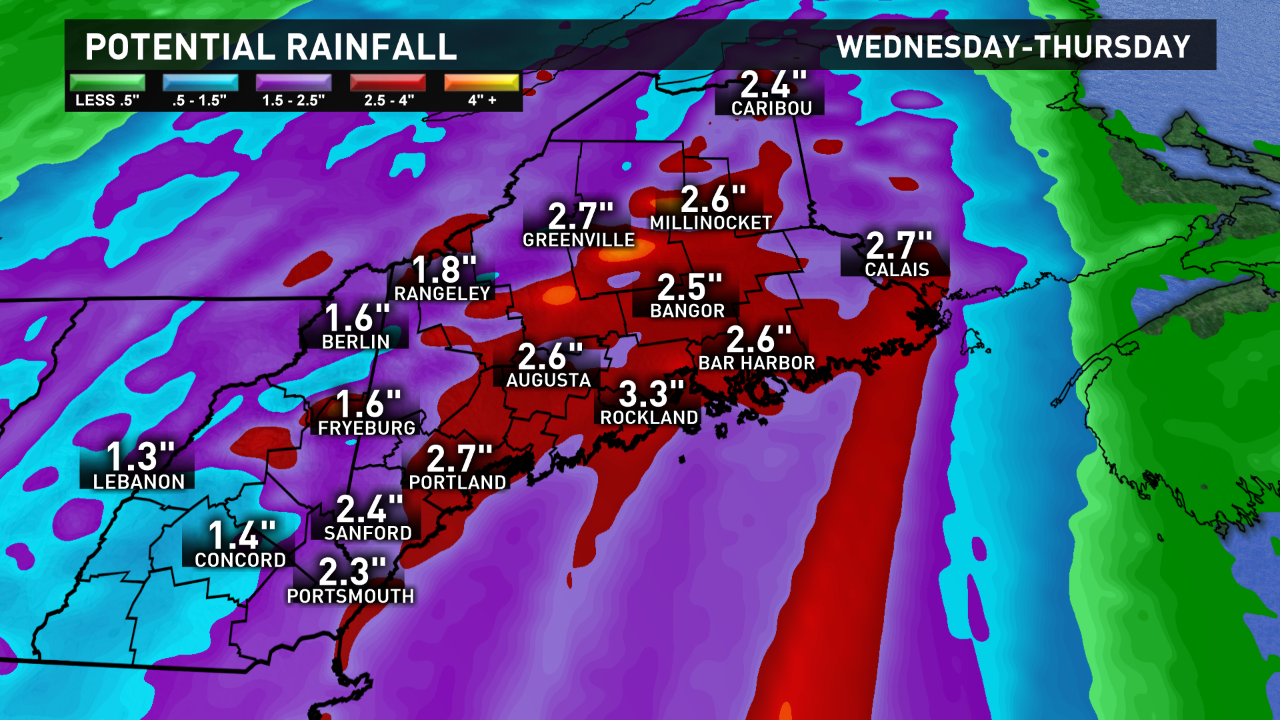 Area rivers are at record low levels for this time of year, given the lack of rainfall, so any flooding problems should be limited to poor drainage areas and typical city streets that collect water.