A slow-moving cold front approaching the east coast will send a fire hose of moisture straight into Maine, producing drenching downpours Wednesday and Thursday.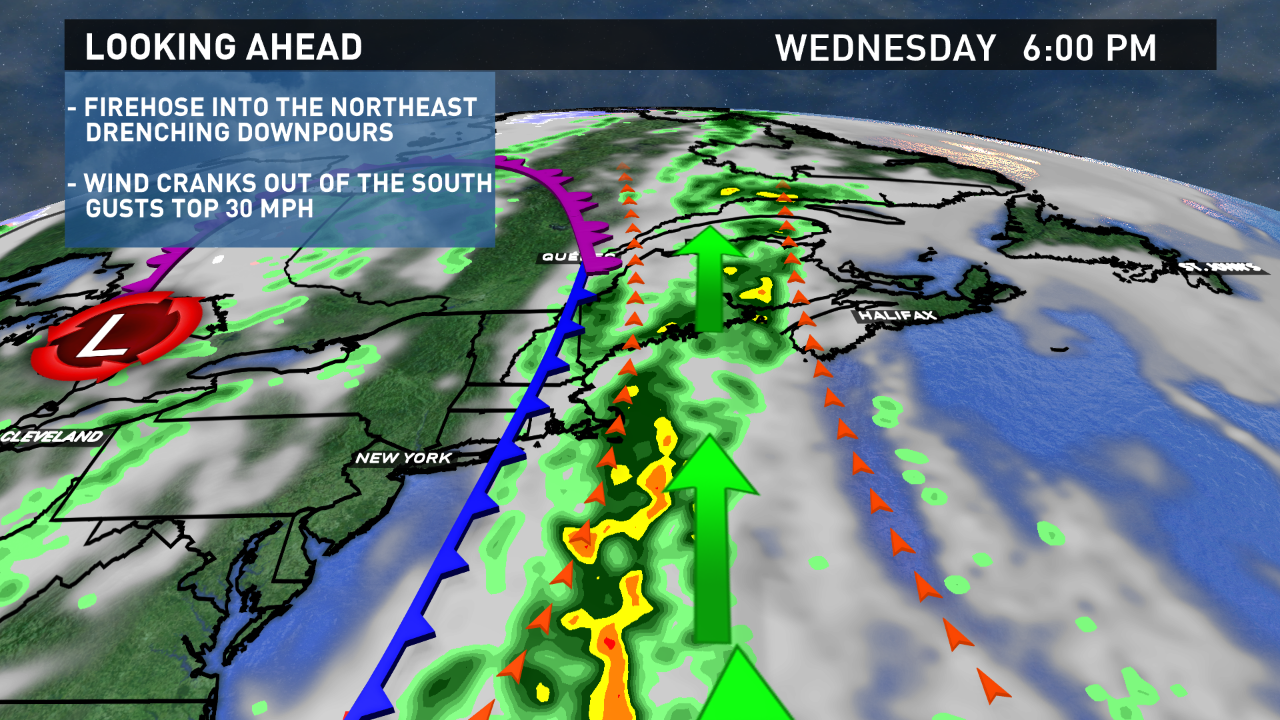 Tuesday will be mild and muggy with areas of mist, drizzle and occasional showers. Temperatures will be in the 60s. It will become windier; by the end of the day, some gusts to 30 mph are possible, especially near the coast.
Heavy rain will move into western Maine Tuesday night. Wednesday morning will be wet with downpours. A rumble of thunder can't be ruled out. The wind will pick up even more with some gusts to 40 mph possible. The wettest weather during the morning commute will be in central and western Maine; drier Downeast.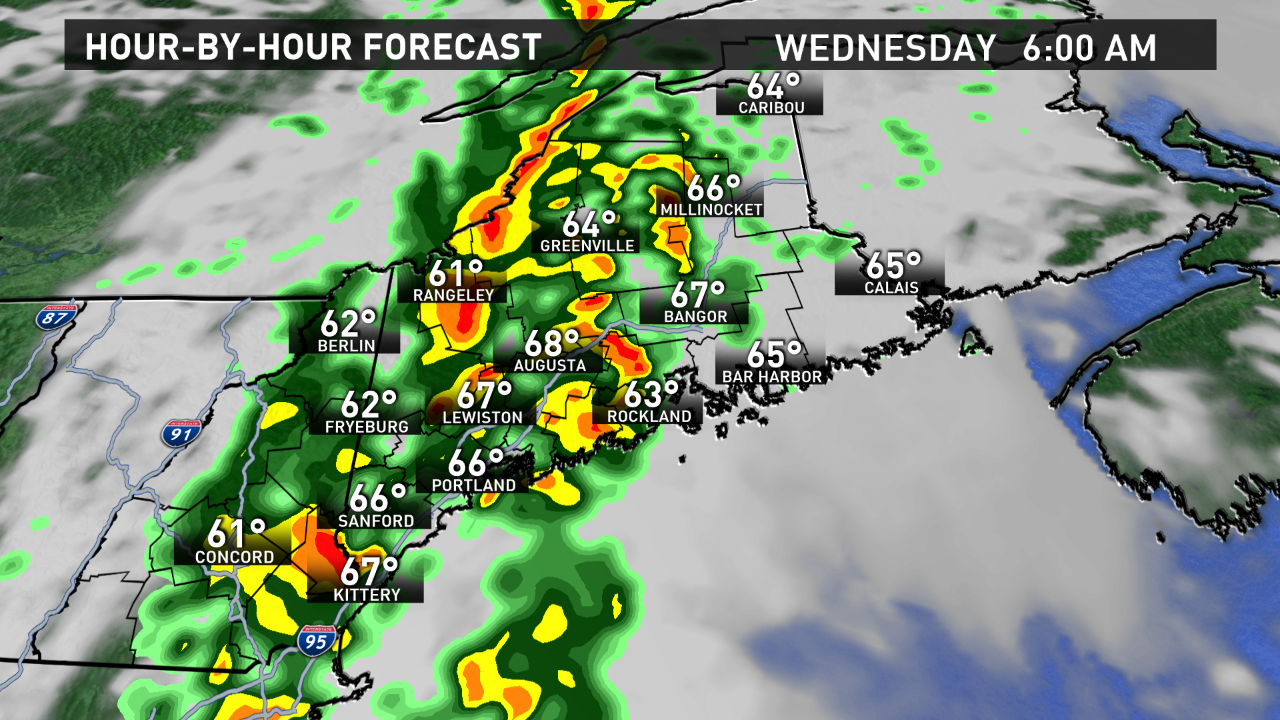 Periods of rain will continue through the day on Wednesday. A gusty downpour is possible at just about any time.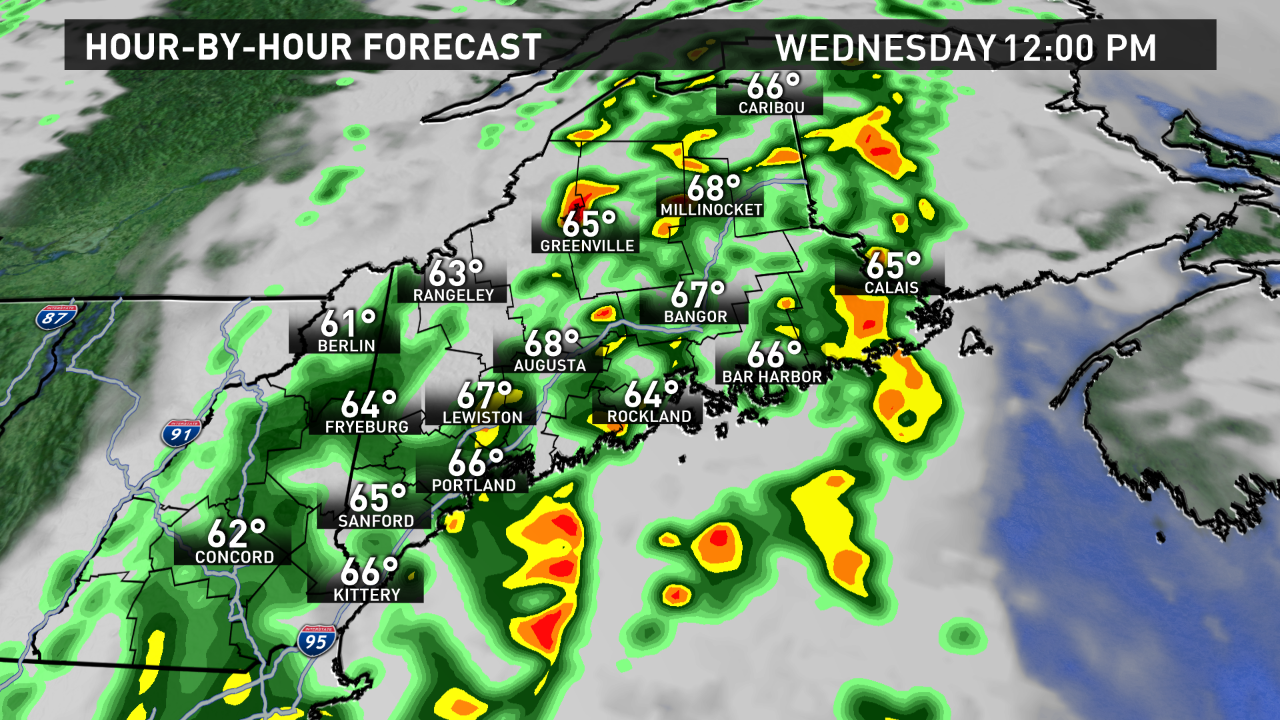 Heavier rain will start to focus in eastern Maine Wednesday night. The wind will die down in the western half of the state but continue to gust to 40 mph Downeast. Scattered power outages will be possible if any stronger gusts occur.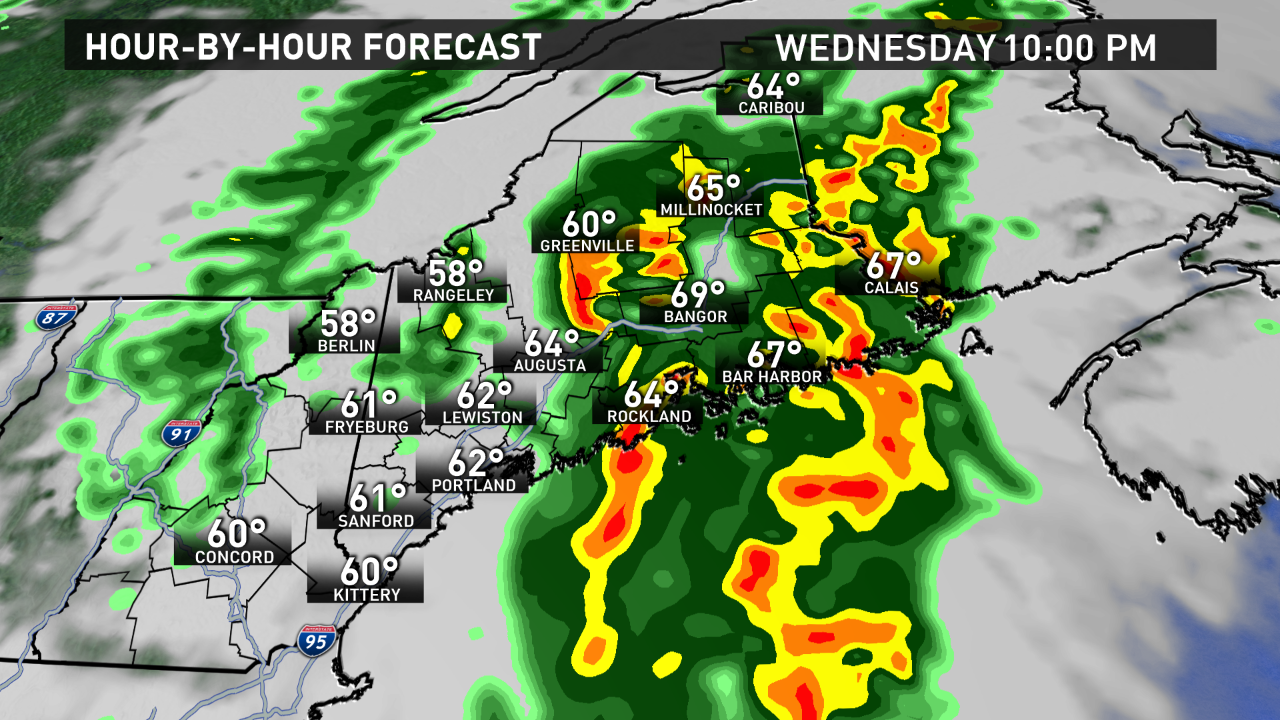 Thursday won't be as wet, but periods of rain will continue eastern Maine. It will remain cloudy, damp and gray in western Maine with occasional showers.
In total, a widespread 1 to 3 inches of rain is expected. Eastern Maine, with a second round of heavy rain Thursday into Thursday night, will have higher amounts that may push up closer to 5 inches in some spots.