HAMPDEN, Maine (NEWS CENTER) -- Six people are dead after a slew of car crashes this weekend across the state.
In Hampden, one person is dead and four others are injured after a head-on crash Sunday night on Route 202. It shut down part of the road to southbound traffic for hours.
Police say an elderly woman was driving the wrong way and collided with another car. There were four people in that car: 2 adults and 2 children. They were sent to an area hospital but are expected to be okay.
The elderly woman was pronounced dead on the scene.
Late Friday, a 29-year-old was killed in Aroostook County when his van overturned several times off of Route 228.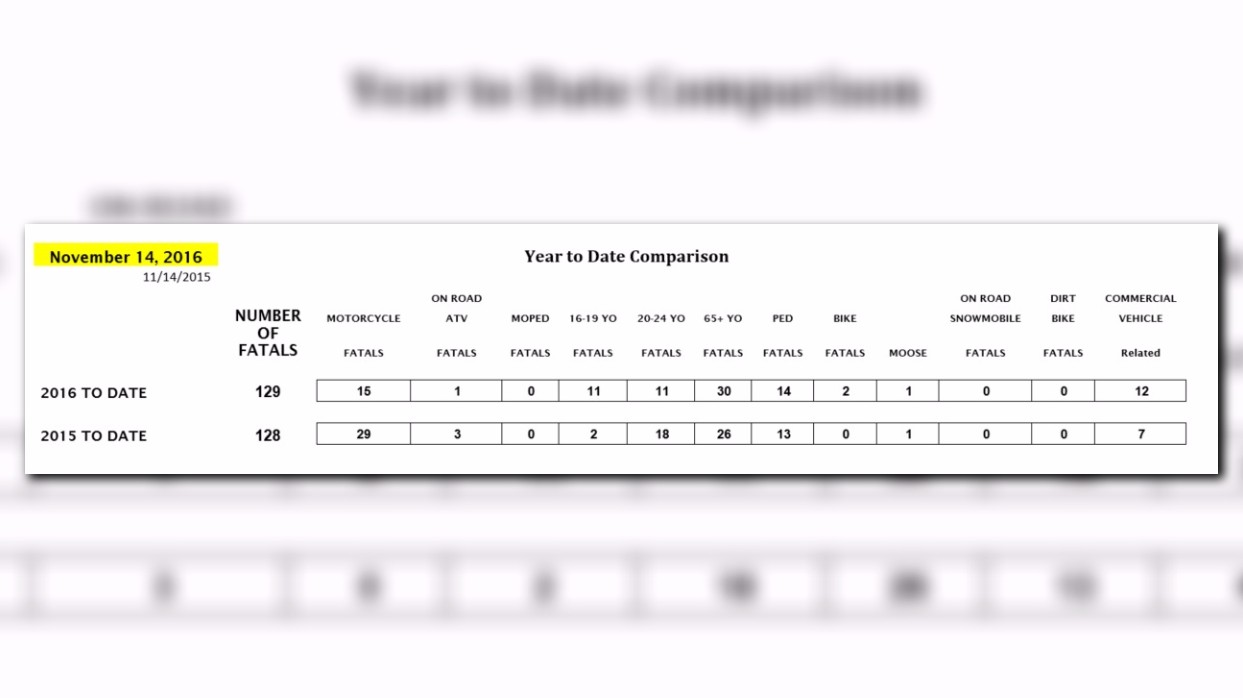 Early Saturday morning in Indian Purchase Township, a 44-year-old and 50-year-old from Millinocket were both killed when their pickup truck swerved off Golden Road and down and steep embankment. Police said they were not wearing seatbelts and speed and alcohol were factors in that crash.
In Alfred Saturday night, a 31-year-old died when he swerved off Mouse Lane, hit a ditch and flipped his vehicle several times. He was thrown from the car. Police say he was not wearing seatbelt.
Early Sunday morning, one person died and three were injured on I-95 in Medway. Police said the driver of the car fell asleep.
According to Director of Highway Safety Lauren Stewart, 129 people have been killed on Maine roads this year. At this time last year, 128 people had been killed.
Stewart says the weekend highway death count is rare, and the most troubling was that five of the six people were not wearing their seatbelts.
"Seatbelts are the single most effective thing you can do to prevent injury and ejection in a motor vehicle crash," Stewart said.
14 people were killed on Maine roads during October, and the November death count now stands at 11.