*UPDATE 11/7 6 p.m. – The Maine Warden Service suspended search efforts for Estey Monday night.
"At this point, no clues have been found that can be attributed to [Estey]," the service said in a statement. "The Maine Warden Service urges hunters, camp owners and home owners in the Medford area to check outbuildings and other structures that could provide forms of shelter."
The service thanked everyone for help in the "exhaustive" search effort and said the Estey family has been "overwhelmed at the tremendous outpouring of support from both local people and those from far away."
*UPDATE 11/6 5:15 p.m. – In an updated release, the state Inland Fisheries & Wildlife Department (DIFW) said the Maine Warden Service continued its search Sunday for Diana Estey, last seen Monday, Oct. 31 and believed to be at home Wednesday, Nov. 2.
A hundred searchers from the Maine Association of Search and Rescue (MASAR), local townspeople, Civil Air Patrol and wardens all aided in search efforts Sunday, according to the DIFW.
The Warden Service said the support shown by local townspeople and community businesses who have donated food, time and hard work toward the goal of finding Diana has been "extremely helpful" and "does not go unnoticed or unappreciated."
The DIFW asks anyone who has more information or has seen Estey after Oct. 31 to call police at 564-3304.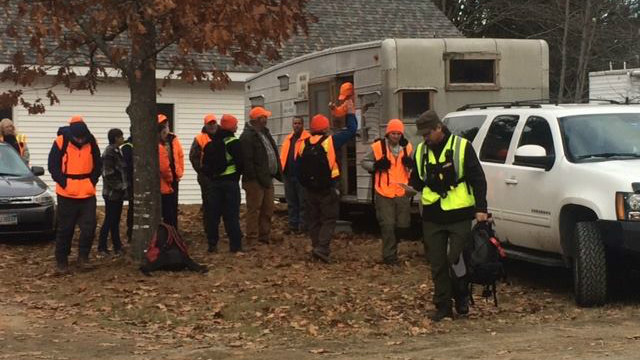 MEDFORD, Maine (NEWS CENTER) -- Maine Game Wardens and the Piscataquis County Sheriff's Office are searching for a missing elderly women, officials say.
Game Wardens posted to their Facebook page, saying they were looking for a 71-year-old woman named Diana Estey who was last seen Monday, but they believe she was in her home on Medford Center Road on Wednesday.
Diana is 5'2" with grey hair and green eyes. She may be wearing a purple jacket.
Anyone who sees her is asked to called 207-564-3304.