Rain continues to soak the state, but we're only about half way through this rain event.
Through 3 p.m. Thursday, rain totals in most areas are between 1 and 2 inches, but some amounts as high as 3 inches have been reported already. Any flooding has been very minor, limited to poor drainage areas and city streets.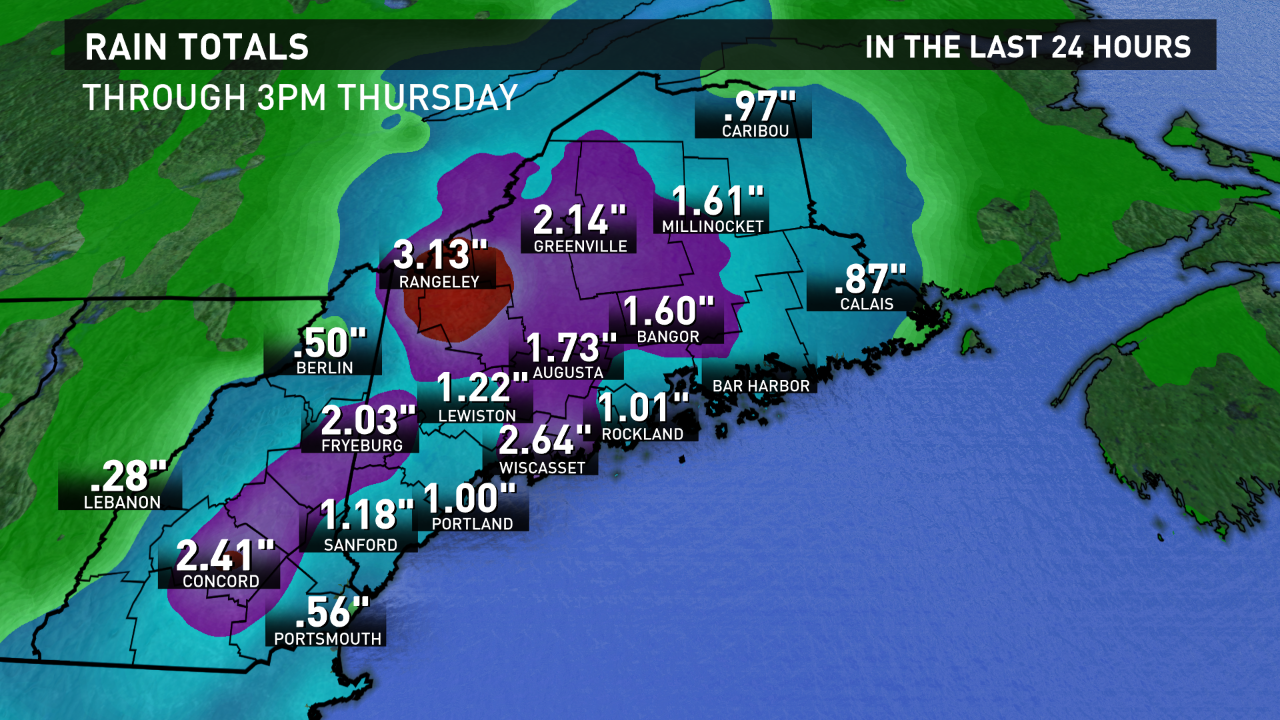 On top of this, another 1 to 2 inches of rain is possible in western Maine. In eastern Maine, another 2 to 3 inches of rain is possible.
It will be wet overnight, with the heaviest rain focused from the Midcoast through Downeast Maine, where a Flash Flood Watch has been issued. Flooding of streams and low-lying areas is possible. Western Maine and New Hampshire will see periods of rain, though not as heavy.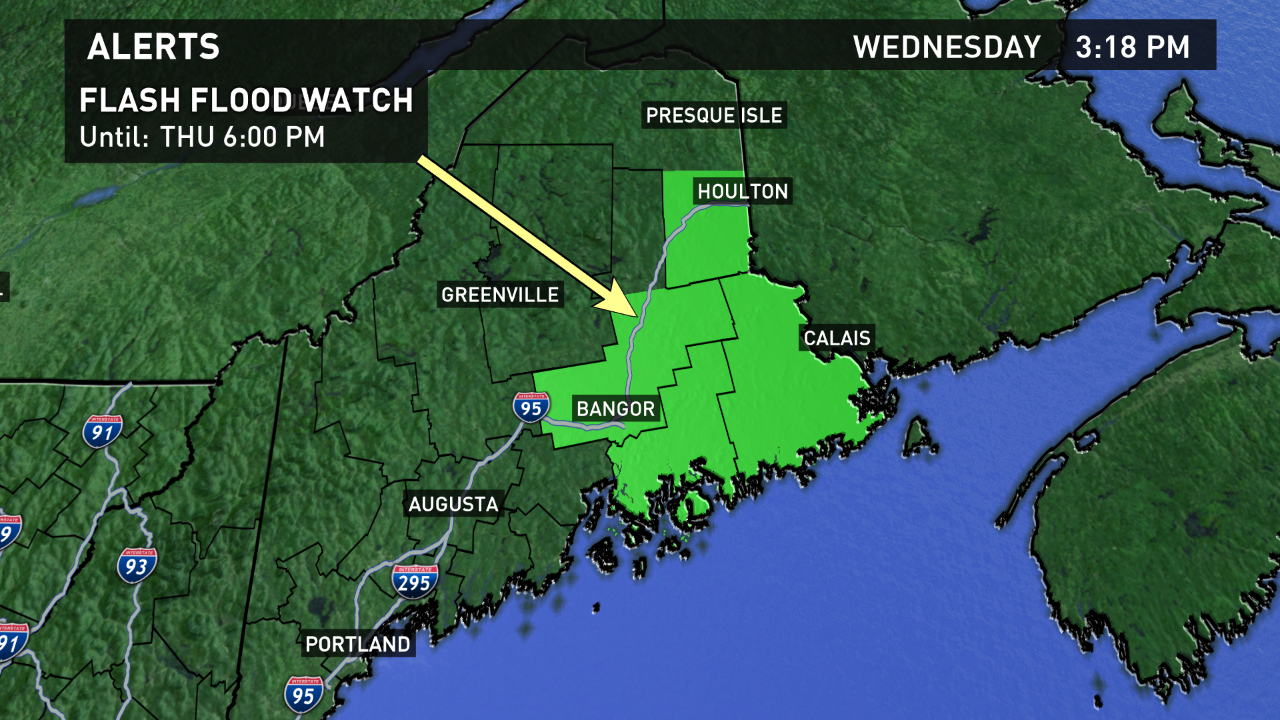 Thursday morning will be wet with rain continuing in most areas. The heaviest rain will again be in central and eastern Maine, where some wind gusts over 30 mph are possible as well. The strongest winds will be in Washington county.
Even through midday Thursday, heavy rain will continue in eastern Maine, while most of the rest of the state should see a lighter rain.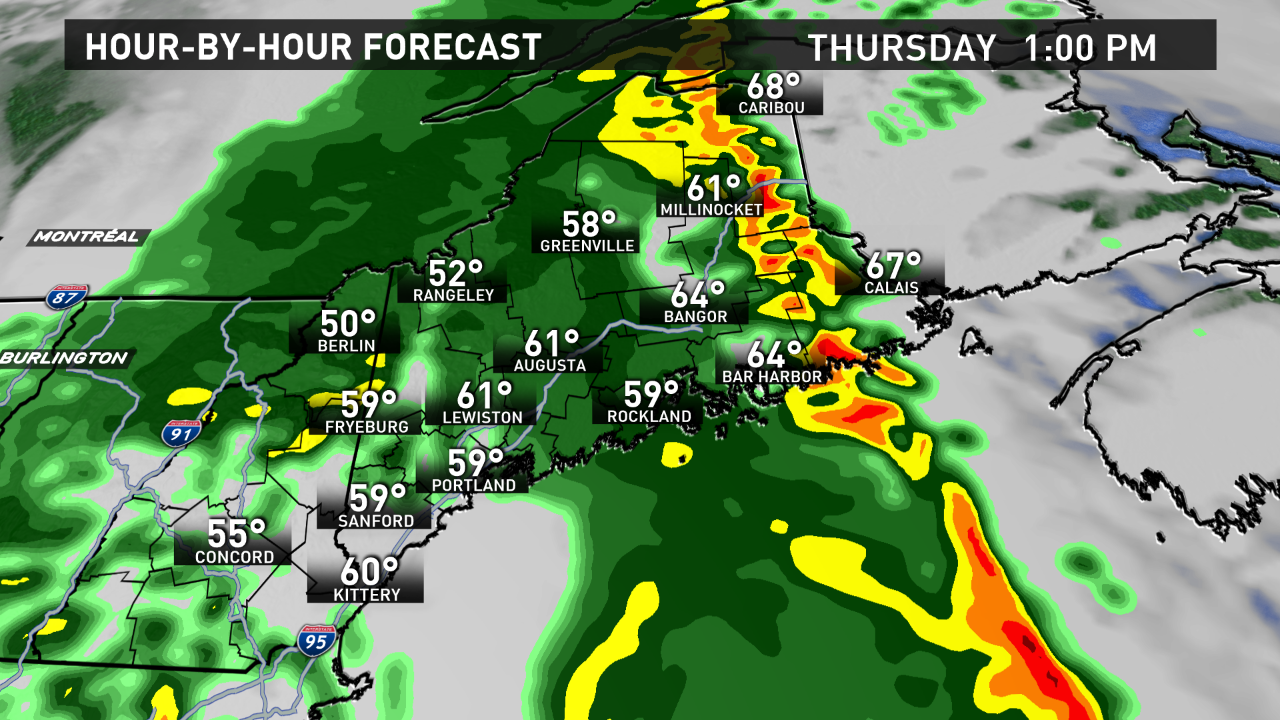 Showers will continue overnight Thursday night into early Friday morning. Clearing will follow during the day on Friday, with temperatures rebounding into the upper 50s to near 60 in most of central and southern Maine.