TOPSHAM, Maine (NEWS CENTER) -- After checking on a package they described as suspicious, police gave the all clear to reopen Home Depot in Topsham and surrounding roads.
Topsham Police Chief Chris Lewis said his department received a call around 8:30 a.m. on Wednesday from a landscaper who had spotted an object that raised his concerns. Located in a wooded area adjacent to Home Depot was a bag with protruding wires and coming from within an electronic beeping could be heard.
Police closed off access to the store and a section of Topsham Fair Mall Road for the next few hours until they could ascertain if the package was safe. While police kept their distance, they deployed a robot designed to handle potentially dangerous devices. The robot blew up the package as a precaution.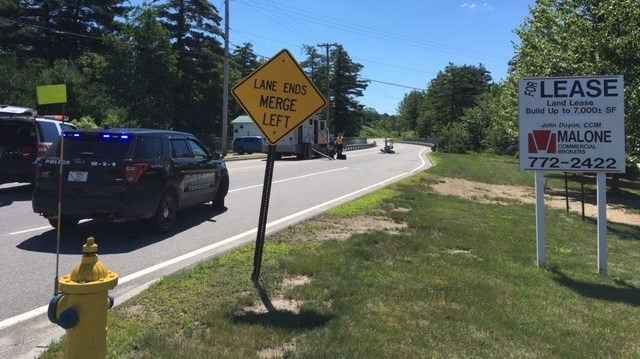 After examining what was left of the package, police determined it posed no threat. Although it contained several electronic devices and wires, none were explosive. Lewis said the contents also included identification materials.
The roads and store returned to regular operation by noon.