DRESDEN, Maine (NEWS CENTER) -- Many people in the small town of Dresden may not have power, but they could still grab coffee and a sandwich Monday night, thanks to a lot of extension cords.
The Dresden Take Out, a small store on Route 27, was able to open using a generator and multiple extension cords running into the store from the parking lot. The cords powered a coffee machine, pizza oven and a few other devices. One of the cords also connected to a series of contractors' work lights hung from the ceiling.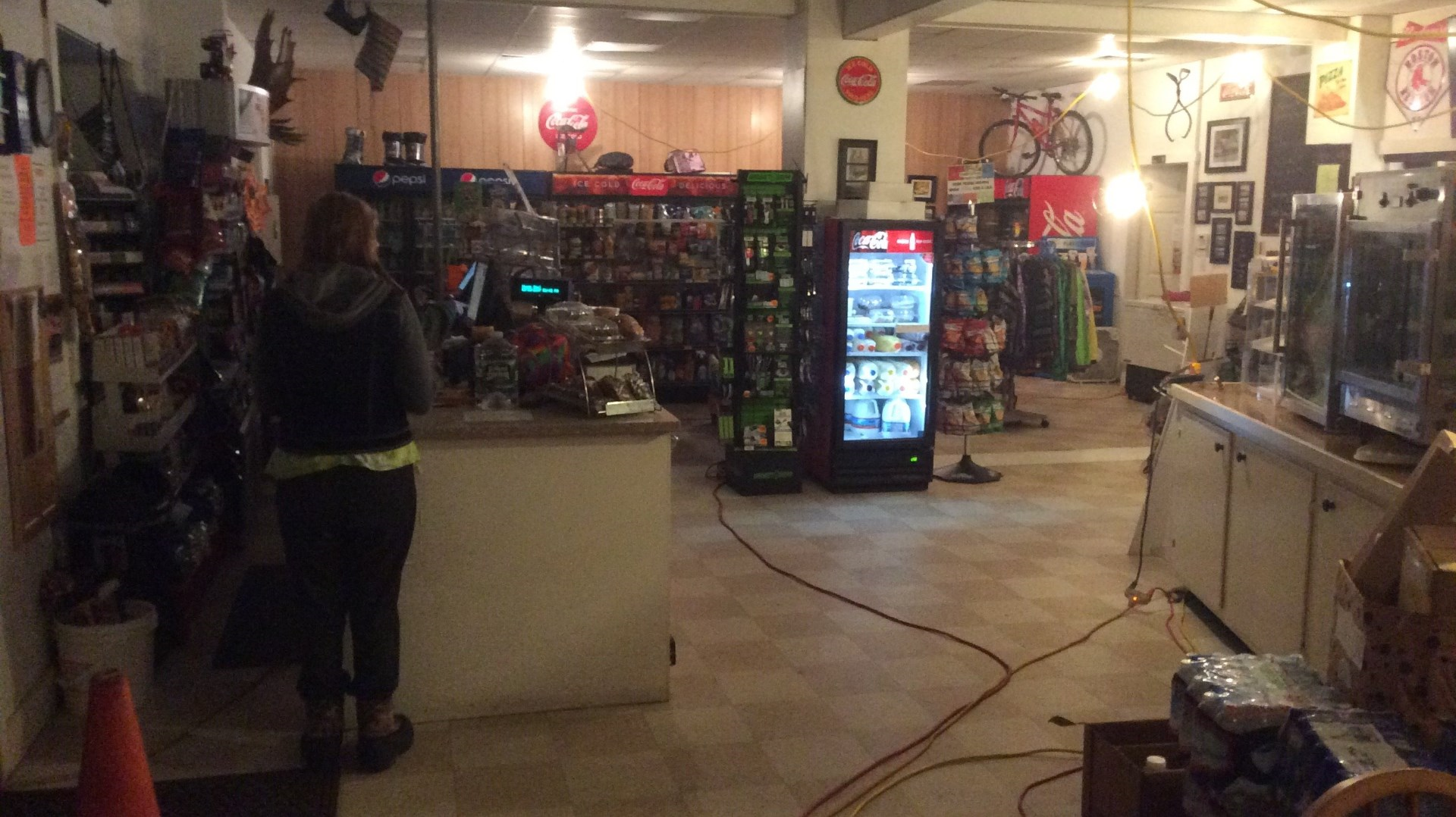 There wasn't enough power for the gas pumps, and all transactions were cash-only, no credit cards could be processed. But that didn't matter to locals. On a very dark evening in the village, the store was an island of light, a chance to get out, get a snack, share stories of trees, wind, wires and generators (or the lack of them), and make the long wait for power a bit less lonely.