PORTLAND, Maine (NEWS CENTER) — Hockey fans and Mainers alike will have a say in naming of Portland's new ECHL hockey team.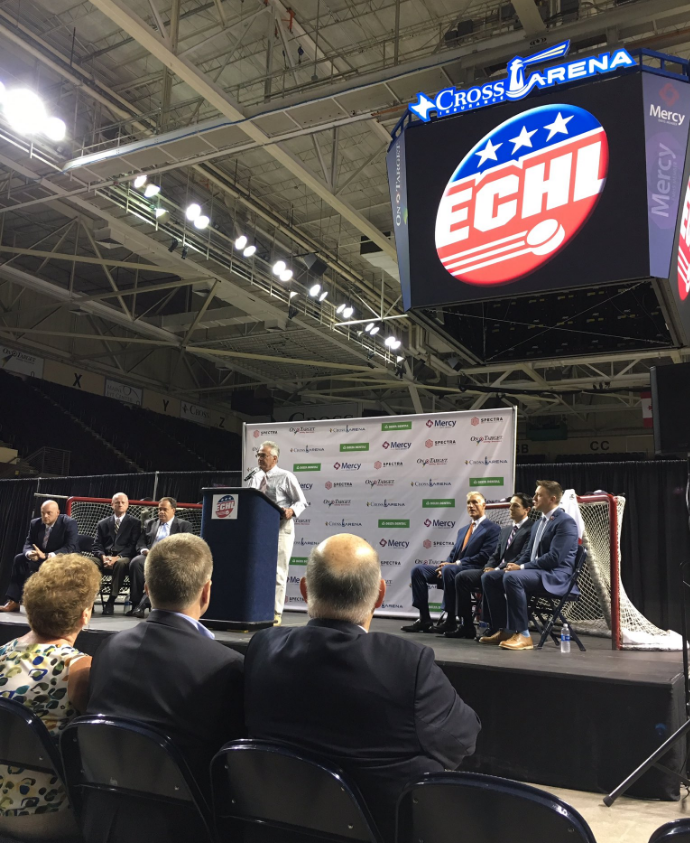 Comcast Spectacor announced Thursday that the hockey team that will start playing in Portland next year, will have their name decided by a contest.
Mainers and residents of New Hampshire and Massachusetts can send possible names for the hockey team until Monday. August 14.
The top five choices Spectacor selects will be posted online on August 17, and fans can then vote for the name the like the best.
Spectacor is encouraging submissions of names that incorporates the team and the area, as well as the fans.
"This is Portland's team, and we want Portland to name this team".
There are also prizes for the person who submits the winning name, including four season tickets and a jersey signed by the team. The winner will also participate in the puck drop the night of the team's opening game in October 2018.
To submit your team name idea, visit the teams website here.