PORTLAND, Maine (NEWS CENTER) — A busy intersection in Portland got a bit brighter Tuesday thanks to some hard work and lots of paint.
Artist Susan Bartlett Rice has created a new mural at the intersection of Congress Street and Washington Avenue. It's a tribute to Maine clam diggers and stands about 18 feet tall and 60 feet wide.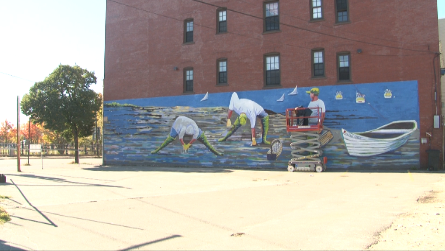 Rice found this space to paint with help from the Portland Mural initiative. It was a big change from how she is used to painting.
She said her piece took about three weeks to complete.