PORTLAND, Maine (NEWS CENTER)-- Have you lost your lizard? The Portland Police may have found it!
The Portland Police wrote a post on their Facebook page Saturday detailing their experience being called to the scene of a large lizard living in someone's backyard.
"Residents out in Deering noticed this in their backyard two days ago. It was living under the shed in an old groundhog burrow. The animal control officer baited it today with a [hard boiled] egg after it came out today, she got it in the net after it tried to run off with the egg."
The post went on to say the reptile has been identified as an Argentina black and white Tegu.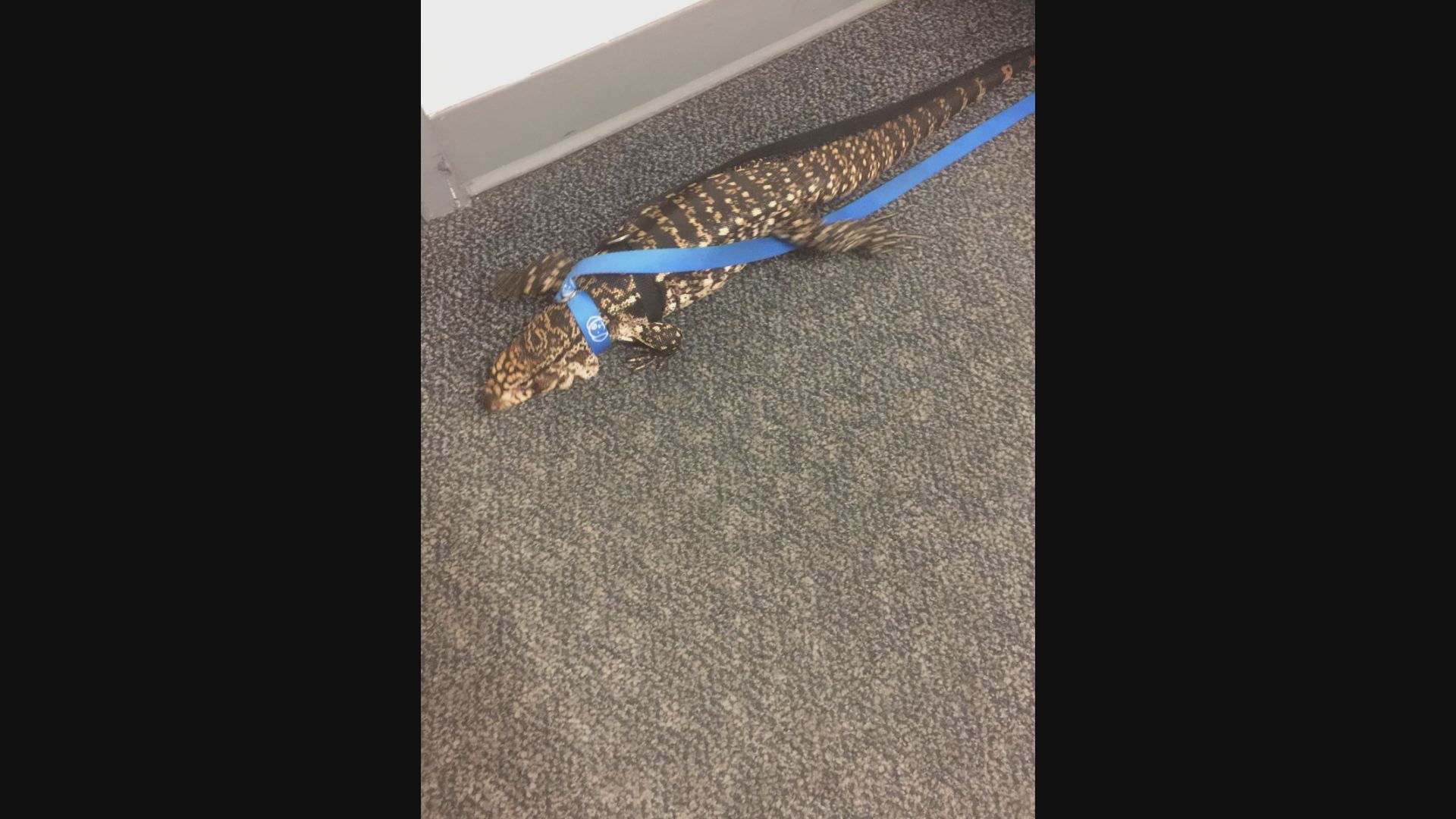 If you or someone you know is the owner of this scaly squatter, call the Portland Police Department's Animal Control office at 207-874-8575.