PORTLAND, Maine (NEWS CENTER) -- The 6th annual Portland Beer Week kicks off Sunday, November 5 with events highlighting Maine's craft beer industry.
The event lasts through November 11, and typically draws lots of tourists to the state to explore Maine's brews.
In 2016, Maine ranked fifth in the country for craft breweries per 100,000 21+ adults, according to the Brewer's Association.
RELATED: Maine's craft beer industry not saturated yet, brewers say
Check out a list of the week's events here: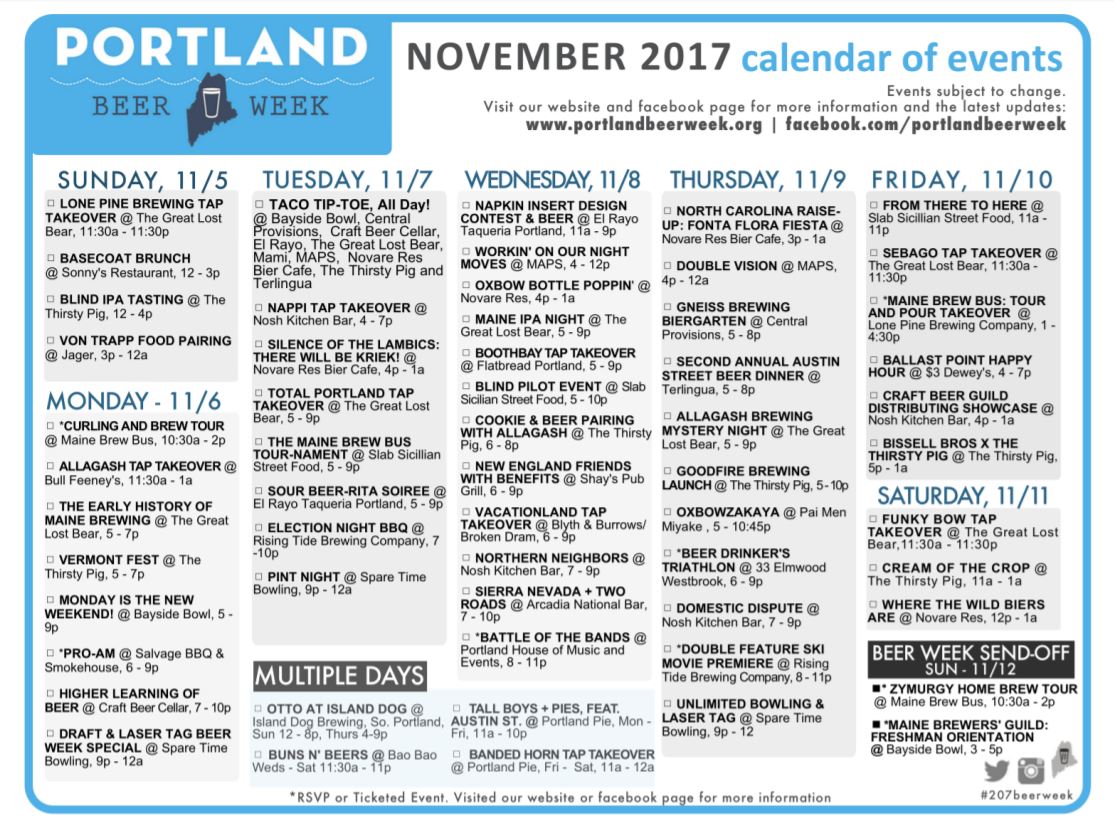 Some of the events require tickets. Click here for more information.
Follow along using the hashtag #207BeerWeek -- and interact with NEWS CENTER using the hashtag #MyMaineBrew