BELGRADE, Maine (NEWS CENTER)—Wardens say a pontoon boat crashed into shore behind a restaurant on Great Pond in Belgrade Wednesday. According to Corporal John MacDonald, just before 6:00 P.M., Game Wardens and members from Belgrade Fire and Rescue responded to the scene of a boat crash at the outlet of Great Pond behind the Village Inn Restaurant.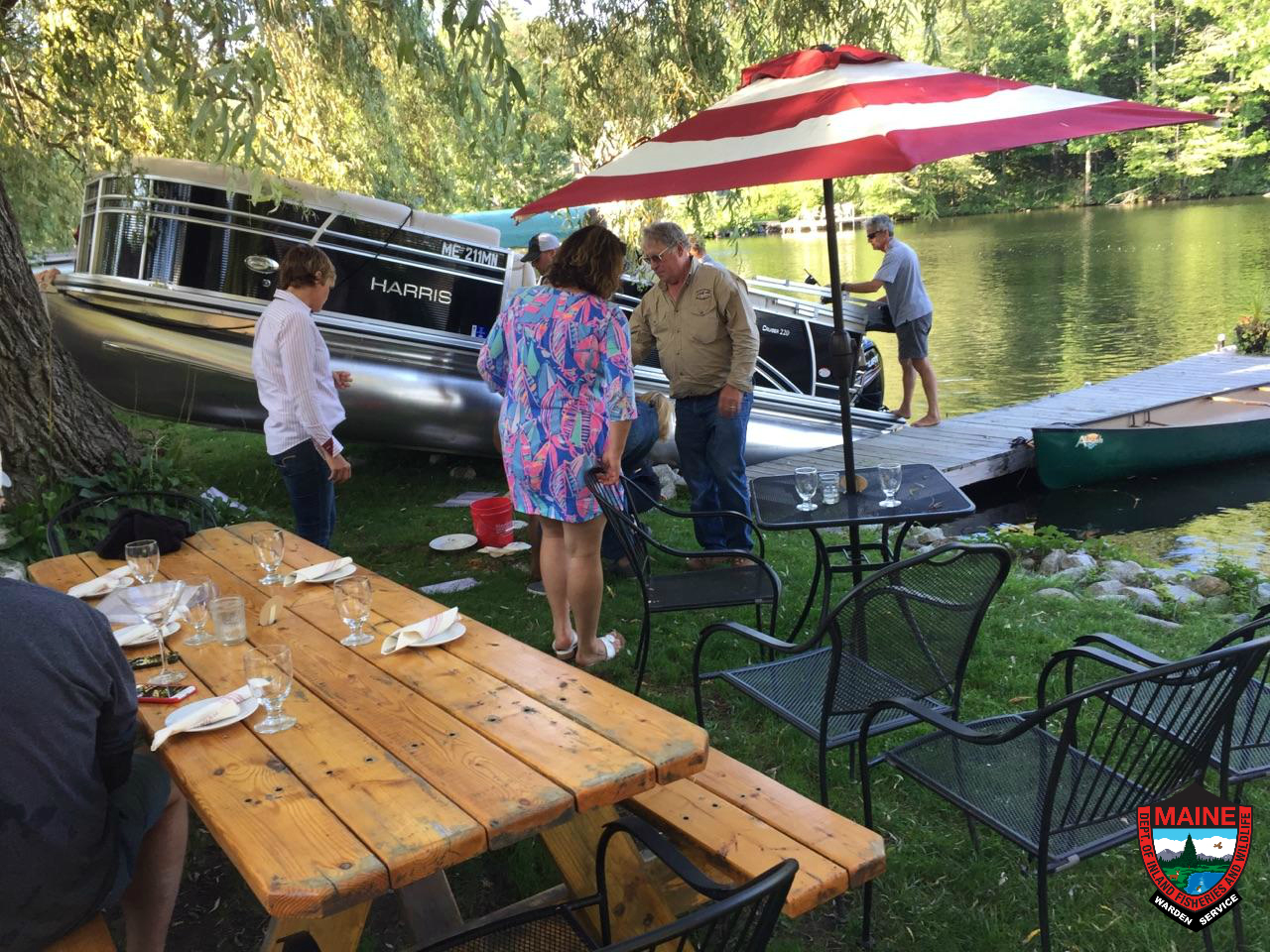 MacDonald says the crash occurred when the operator of the boat was attempting to dock a new 22-foot Harris brand Pontoon Boat powered by a 115 horsepower motor. The owner of the boat, 71-year-old James Julia of South China, had jumped off to tie the boat to the dock when he realized he had left the boat in reverse. Another male occupant, 76-year-old Joseph Larue from Knoxville, Tennessee, was then asked to shut the boat off. Larue was inexperienced with boating and inadvertently pushed the throttle forward causing the boat to accelerate forward causing him to push the throttle completely forward.
The boat then accelerated quickly and caused all three occupants in the boat to be sent backward as the pontoon boat ran up on shore. As the pontoon boat climbed the shoreline it struck a small dining table with four people as well as a picnic table with another four people who were all eating dinner at the time. A total of four people sustained minor injuries, one boat passenger and three on shore. All four refused medical treatment.