NAPLES, Maine (NEWS CENTER) -- A bank is left without a drive-through teller Thursday afternoon after a driver underestimated the size of his box truck and struck the canopy.
Officials say 33-year-old Scott Nason of Lewiston, was driving a 2015 GMC Box Truck owned by Rockingham Electrical Supply of Newington, NH.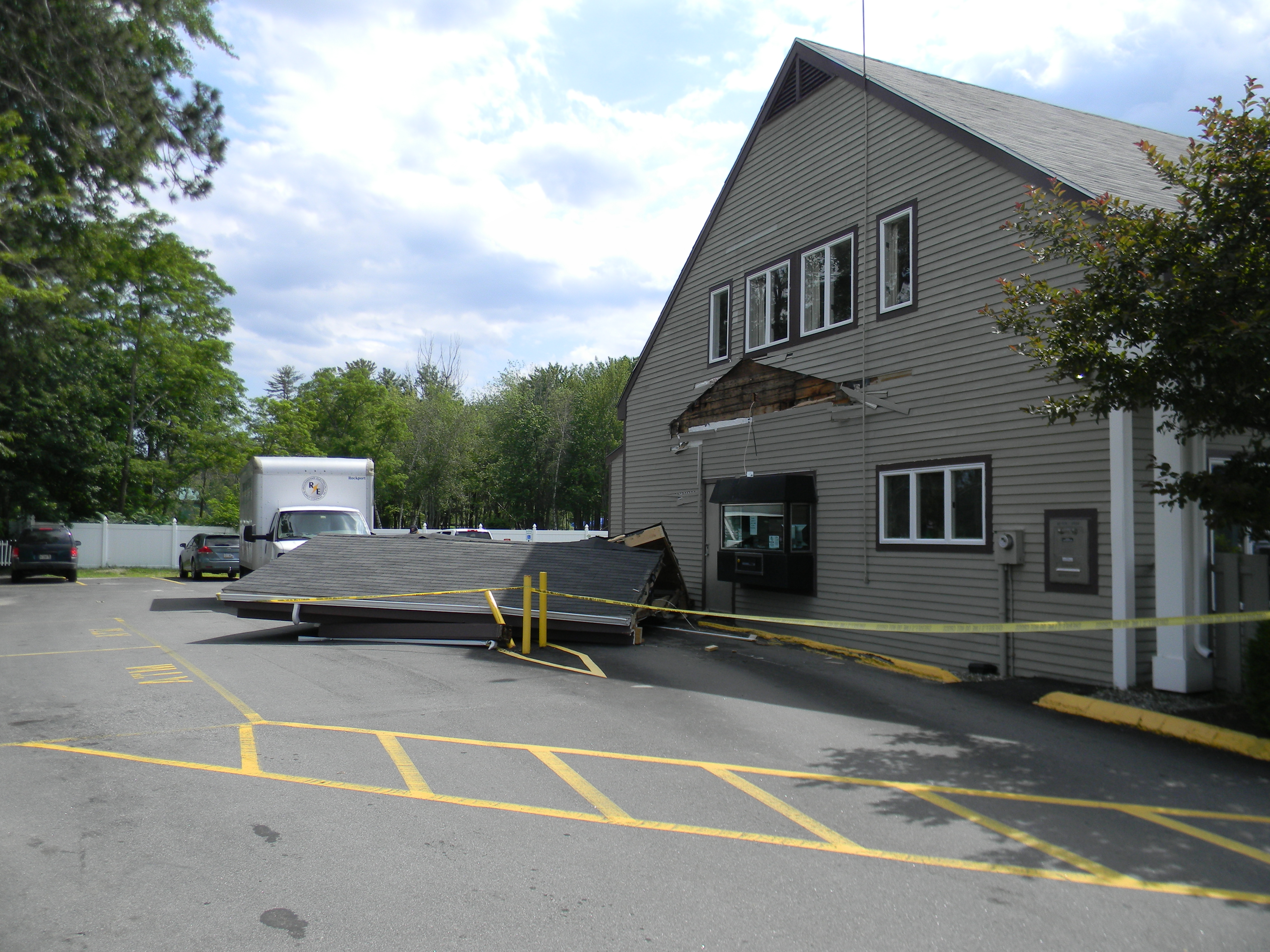 Nason tried to use the entrance and exit of Evergreen Credit Union on Roosevelt Trail in Naples to turn around, according to officials. That's when the truck struck the canopy overhead, ripping it from the building in its entirety.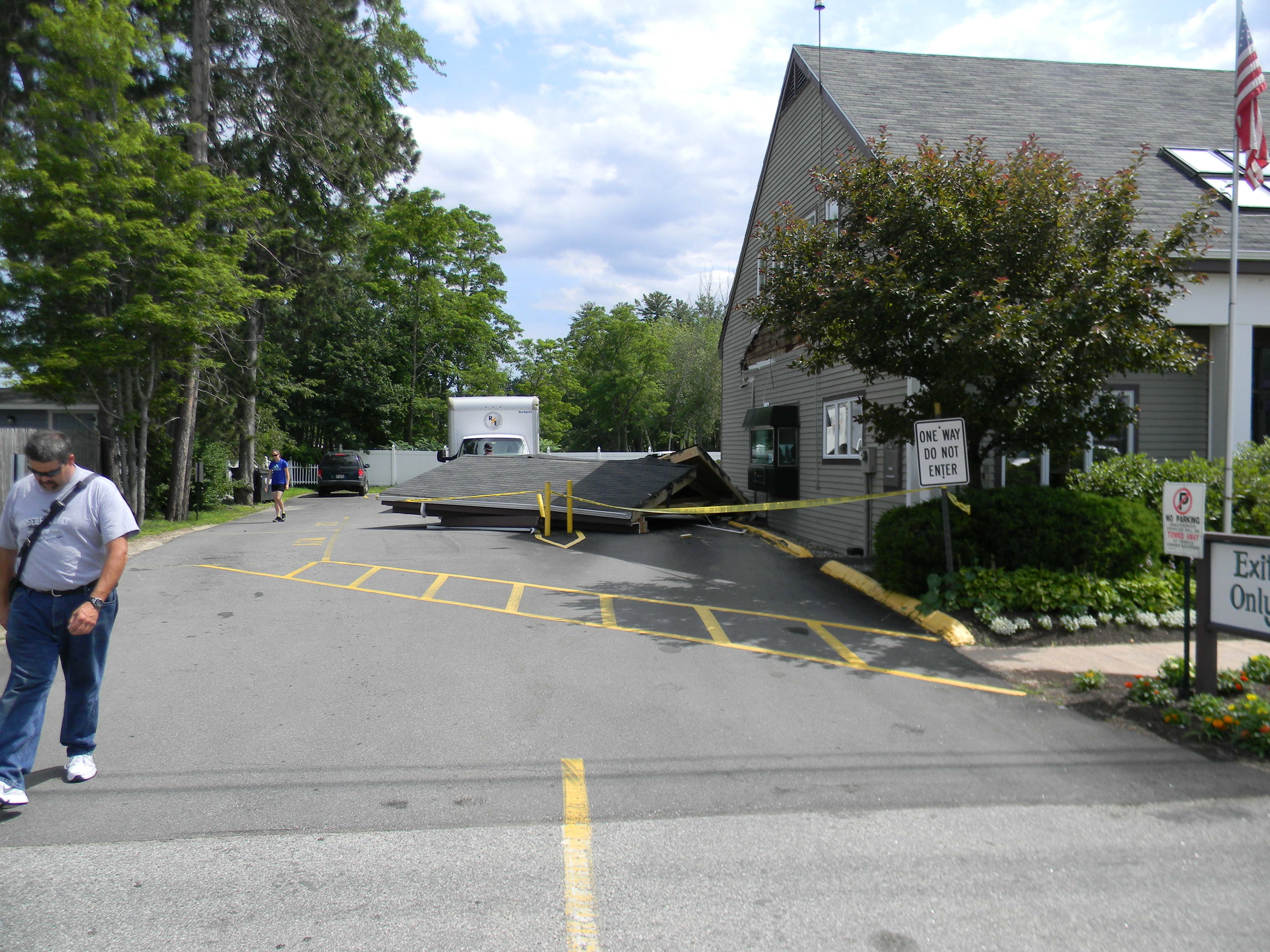 Both the building and vehicle suffered damage, but no one was hurt. The bank was open at the time.