SOUTH PORTLAND, Maine (NEWS CENTER) — Maine squeaks out a spot on Money Magazine's list of 100 Best Places in 2017 to live list snagging the 100th spot.
The list, published Monday, shares 100 towns and cities in America that are the 'best' places to live in the United States based on a healthy economy, affordable homes, and a high quality of life, according to Money Magazine.
South Portland made the list at the 100th spot and is the only city or town from Maine to make the list.
It was picked based on its population size of 25,799, median home price at $205,625, median household income at $56,472 and High School graduation rate at 87.0%.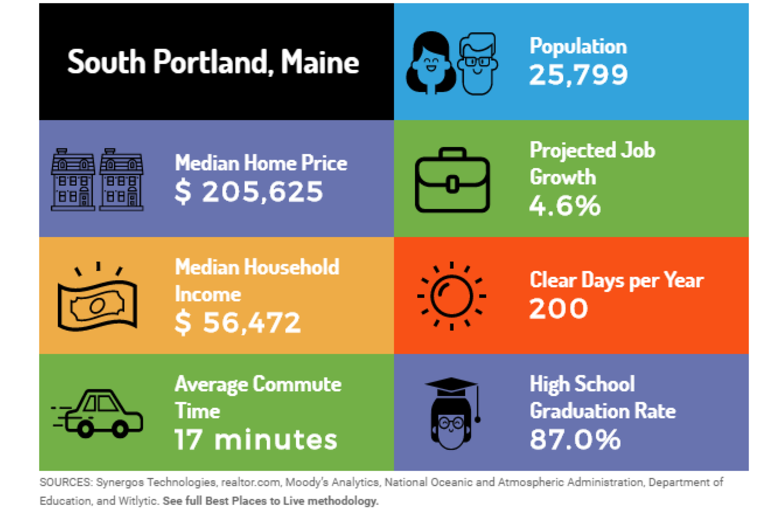 Other cities from New England to make the list: Waltham, Massachusetts at the 13th spot and Nashua, New Hampshire at the 57th spot.