SANFORD, Maine (NEWS CENTER) -- The case drug agents had been building against three people from Sanford came to a head with the discovery of heroin in their car.
Charges of unlawful drug trafficking were filed individually against 25-year-old Mallory Marcheterre, 30-year-old Michael Randall and 30-year-old Venessa Fontaine. All three live on Ledgestone Court in Sanford.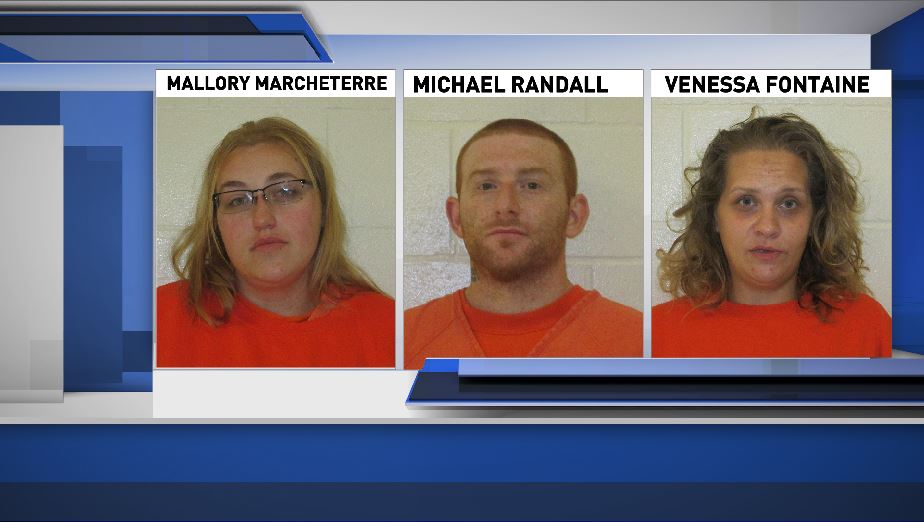 The Maine Drug Enforcement Agency investigated the trio over the last two months. Drug agents said they acquired information that Marcheterre and Randall were making a trip to the Massachusetts cities of Lowell and Lawrence on Monday to pick up a shipment of heroin and fentanyl. When Marcheterre and Randall returned home to Sanford, agents were waiting for them.
Agents said their search of the car turned up 68 grams of heroin and fentanyl. The search continued into the home where agents discovered another 14 grams.
The three suspects were arrested and sent to York County Jail. Bail for Marcheterre and Fontaine is set at $10,000 while Randall's bail is set at $15,000.