LEWISTON, Maine (NEWS CENTER) - Captain George Alexius Whitney died on December 18, 2016, while serving the US overseas in Afghanistan.
Before he joined the Marines and then the CIA, Captain Whitney was a student at Bates College in Lewiston.
According to his obituary, he was a starting fullback in football, starting midfielder in lacrosse, and graduated Cum Laude with a major in Classics.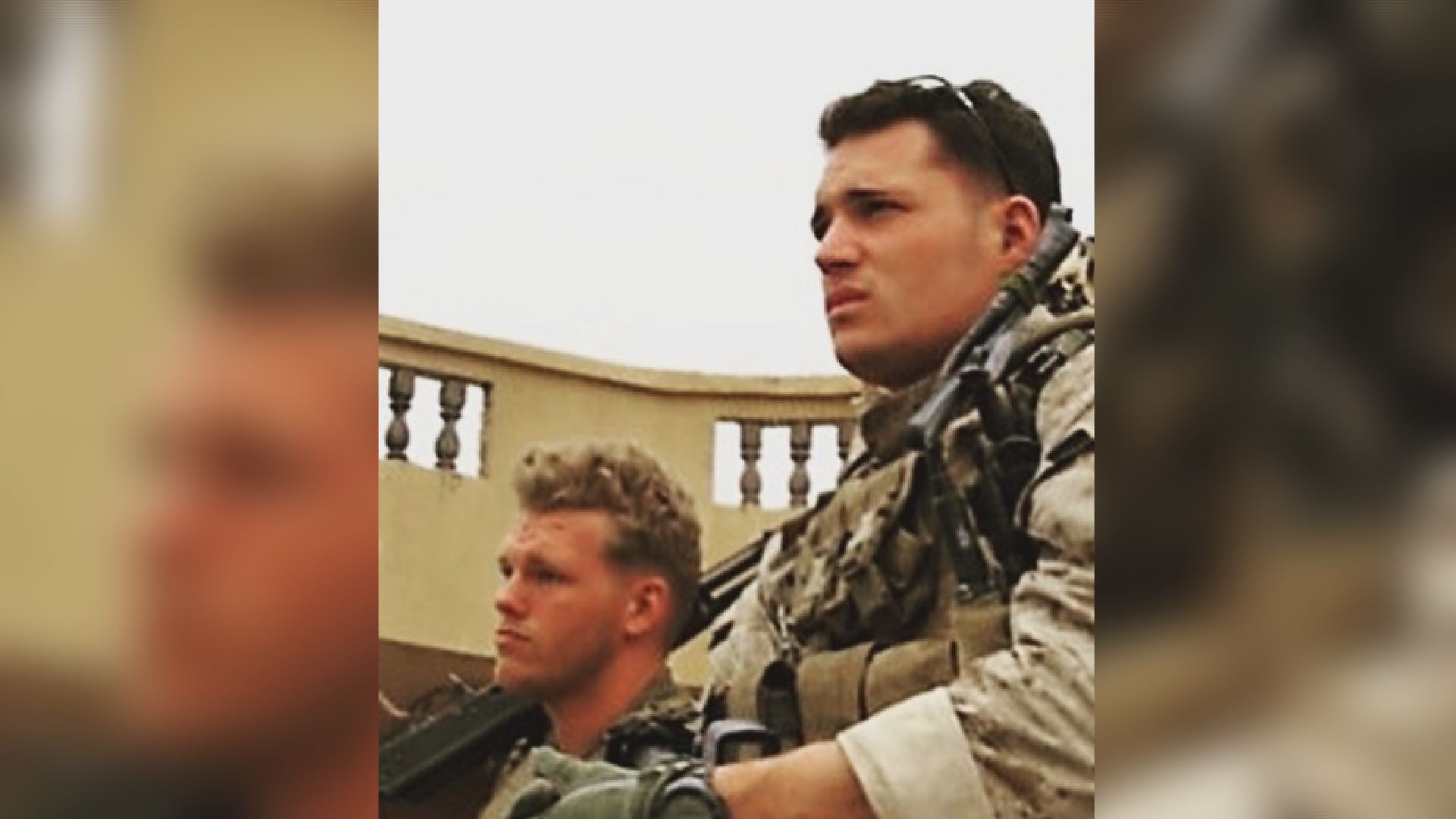 But a fellow marine noticed that - other than an announcement to the Bates community - Captain Whitney's legacy is not memorialized anywhere on the school campus. And that's something his brother in arms wants to change.
"We would create i[a bust] we would fund it, and we would ship it up there," explained Second Lieutenant Steven Arango, a current Marine and 2nd year law student at the University of Alabama. "[Bates administration] could unveil it. We didn't want any of the press or anything. They could take credit for everything."
The delivery would be a three foot bust of Captain Whitney, set upon a marble base with a plaque honoring all Bates' fallen veterans. Steven Arango is already funding the project, and has found an artist to make the bust.
Now, he's trying to get Bates on board.
Arango came up with the idea to honor his fellow marine after reading a New York Times article about his death.
"I'm not asking for them to change 'Bates College' to 'Captain Whitney College,'" he explained. "I'm just asking for one 3-foot spot for a bust."
Arango has emailed with the college president, and had conversations with other administrators. From those conversations, he says they've neither accepted nor rejected the offer. His last email from the President said simply, "Thank you so much for this additional information."
But this hasn't stop Arango from his mission. He says 'no' isn't really an option. "[Marines are] a little stubborn," he joked.
The school isn't opposed to honoring Captain Whitney at all - in fact, in an email to NEWS CENTER, a spokesperson said the school is looking to memorialize him "with the establishment of a financial aid fund, which will honor him and provide an ongoing legacy in his name."
Since our founding in 1855, the college has recognized members of our community who have dedicated their lives to serving our country with named funds given by classmates and others who wish to honor their service. These funds focus on supporting students in a variety of ways, including financial aid. We encourage these kinds of gifts because such gifts have a direct impact on the lives of generations of students. -Sean Findlen, Bates spokesperson
Steven Arango says he's been in touch with the Bates alumni trying to put that scholarship together - and that they're all in agreement that just the scholarship alone isn't enough.
If we just give a million dollars, the only people who are going to know about Captain Whitney and that scholarship are the kids receiving that money. No one else is going to know who Captain Whitney is, and no one knows the sacrifice he made. But if there's a bust on campus, parents, students, professors, faculty are going to walk by. They're going to see Captain Whitney and they're going to know what he did and why he gave his life. -Steven Arango
Arango says he's not willing to give up until Captain Whitney is memorialized in a tangible way on campus for giving the ultimate sacrifice.
NEWS CENTER also spoke on the phone with Bates spokesperson Sean Findlen. He explained that the school is very early in discussions about how to properly memorialize Captain Whitney, and that they haven't ruled out any options. In addition, he said that the school typically prefers gifts that will directly impact students - like a scholarship.