SACO, Maine (NEWS CENTER) – In a small park in downtown Saco, Laurie Rairdon remembers her son Matthew, a nurse at Mercy Hospital, who was killed in 2013 in what police classified a "domestic violence homicide."
According to State Police, Rairdon's former boyfriend, Patrick Milliner, shot Rairdon with a handgun inside Rairdon's apartment, and then shot himself.
"He was persistent about reaching out to Matthew," said Rairdon. "We said, 'it can't be, because Matthew didn't live in fear. He wasn't afraid. But ultimately, afraid or not, this person couldn't let go.' We had to come to grips with that's what it was."
Rairdon offered her perspective on domestic violence in relationships in the wake of a homicide in Madison on Wednesday, where State Police say Carroll Tuttle killed his wife, Lori Hayden, and her son, Dustin Tuttle, and a neighbor, Michael Spaulding. Department of Public Safety spokesperson Steve McCausland called the incident "an extreme case of domestic violence."
The Maine Coalition to End Domestic Violence has a number of resource centers across the state.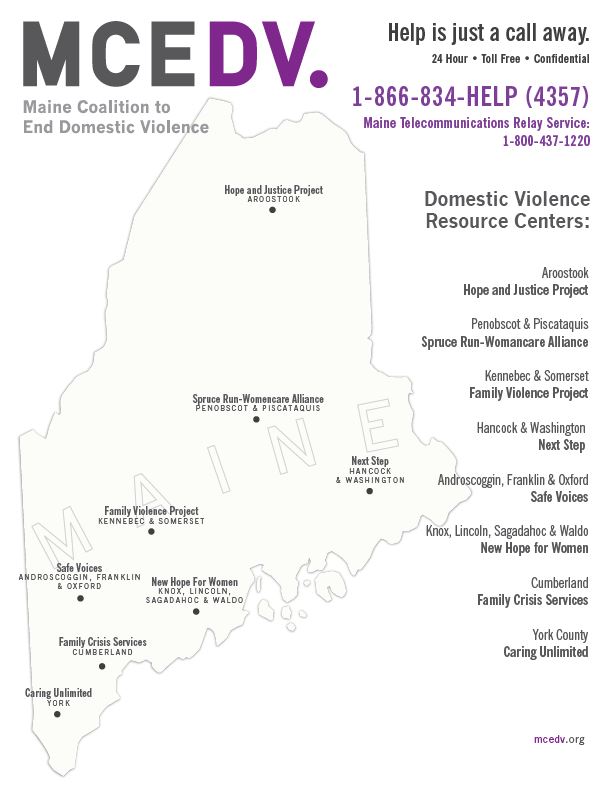 Emily Gormley, the Public Awareness Coordinator for "Caring Unlimited," York County's Domestic Violence Program, said people currently in an unhealthy relationship can feel conflicted about how to safely remove themselves from it.
"It's stressful. It's scary. It can be very difficult," said Gormley.
Gormley said dramatic changes in behavior can be warning signs.
"Is this normal or is this something I have reason to be concerned about?" said Gormley. "We often talk with people and weigh out those questions."
According to Caring Unlimited, Domestic abuse and violence isolate the victim and deplete his or her inner strength, self-worth and ability to make his or her own decisions safely. As a result of the messages the victims receives both from his or her abuser, and the community, he or she often begins to believe the abuse is his or her fault.
Victim advocates say either the person in the relationship, or someone from the outside, can all their confidential hotline to find ways to support their loved one. The number is 1-866-834-HELP (4357).
LINKS FOR HELP FROM DOMESTIC VIOLENCE:
http://www.familycrisis.org/
http://www.mcedv.org/domestic-violence-resources-maine
Rairdon helped set up the WestbrookStrong 5K in her son's memory. It raises money for a scholarship for nursing students at St. Joseph's College, Matthew's alma mater. This year, Rairdon says they plan to have two scholarships.
"He found his passion in life and if it helps somebody else achieve their dream -- that's our hope," said Rairdon.
Matthew received a scholarship to St. Joseph's. Last year, 497 people participated in the 5K. Rairdon said her goal this year is to raise the endowment to $100,000, and as of Thursday, they were $26,000 shy.
The race is on Saturday, July 15.
You can sign up here.