(NEWS CENTER) -- Maine State Police say the driver of an ambulance fell asleep and crashed in Bowdoinham; the second such crash this week.
It happened in the northbound lane of I-295 around 5 AM Friday.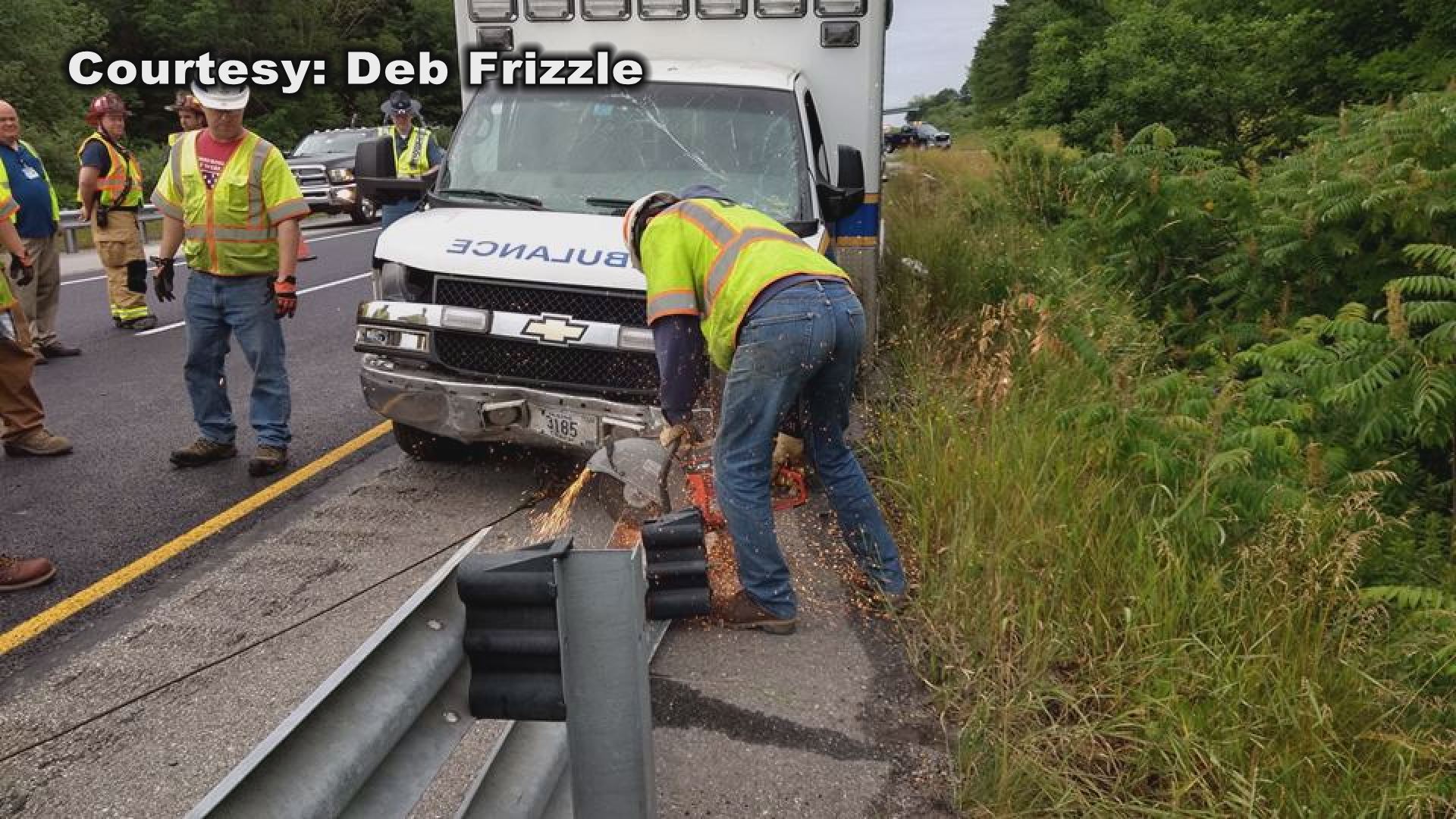 A state trooper says the EMS crew had just taken a woman in labor to the hospital, and were returning when the driver says he dozed off.
A witness told police the ambulance crossed multiple lanes of traffic, before hitting the median, going airborne, and crashing into the guard rail.
A nurse riding in the back had minor injuries, while the driver and his passenger were unharmed. Trooper Dunn says no charges are pending in this case.
Around 4 AM on Wednesday, a Fort Kent ambulance hit a utility pole and rolled over in Masardis.
Police say the driver fell asleep going into a curve in the road. Again, there were no patients in the ambulance at the time of the crash.
"Between the two incidents that have happened in the last 24-36 hours, it should be a warning shot across the bow for all of us here in Maine to look at our policies and how we are scheduling," said Delta Ambulance Executive Director, Timothy Beals, "and make sure that when someone is working an extended shift, that they have a period of downtime."
When we posted the picture of the first crash, NEWS CENTER got some posts asking about the paramedics' long shifts.
Melissa said, "This is exactly why it's so dangerous to push these medical responders to pull 36-48 hours shifts. Glad everyone is okay."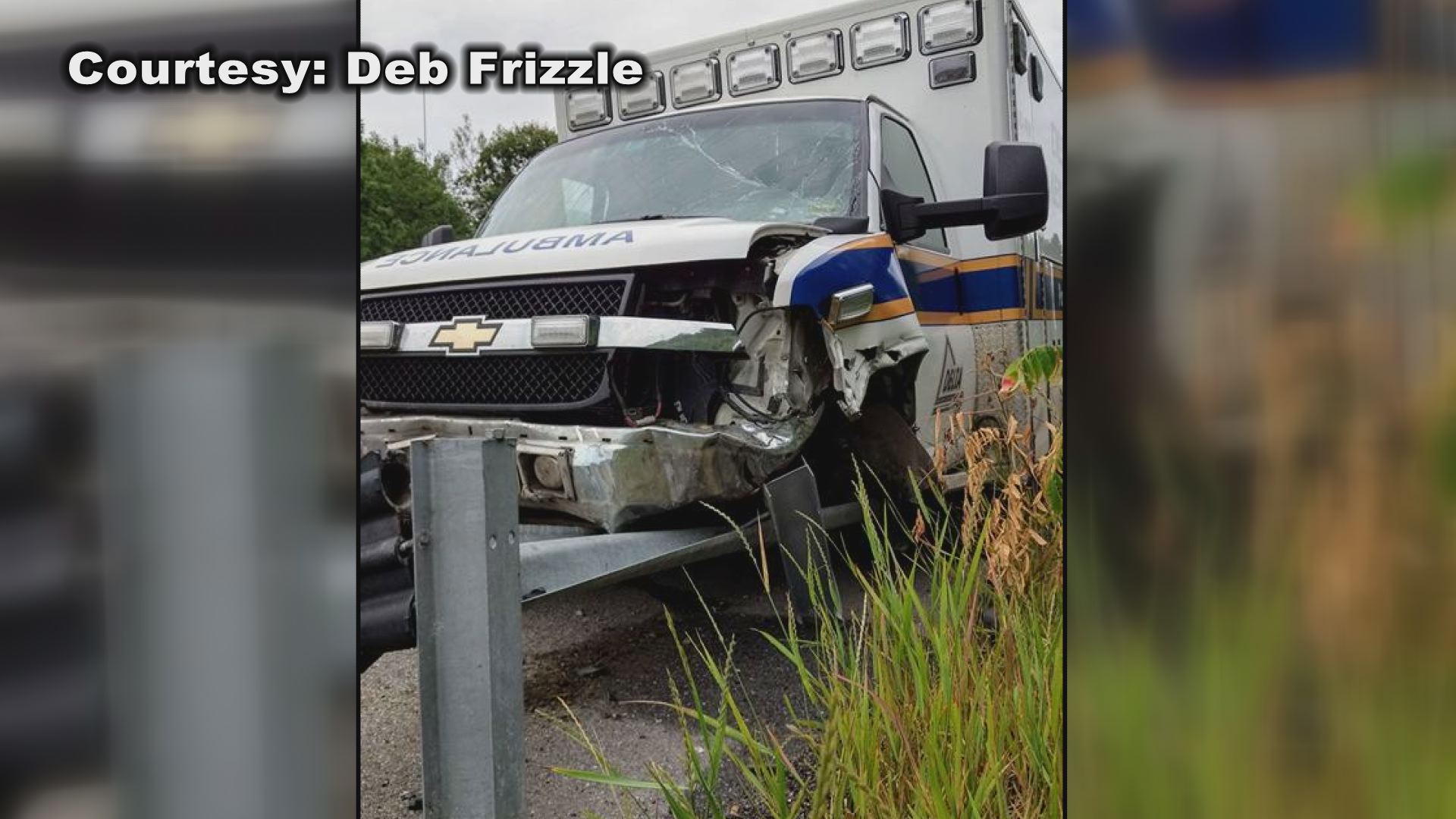 Don wrote, "These people working these jobs are getting no sleep. It's a proven fact that staying up 24 hours is the equivalent to being extremely drunk. The shifts should be no longer than 16 hours."
We know the driver in Friday morning's crash was finishing a 24-hour shift, because he had picked up overtime; that's not a normal shift for Delta crews.
It is, however, normal for many departments in Maine, giving their employees a few days off in between to rest.
Departments that do have 24-hour shifts have beds for their crews to sleep in when they have down time during the day or night.
South Portland is one of Maine's cities to implement the 24-hour shift. A spokesperson for the department cites a number of studies from Canada to New Jersey to some a little closer to home that report a decrease in sleep deprivation on full shifts like that, as opposed to split shifts, like 10-hour days and 14-hour nights.
A 2013 Toronto study found: "The majority of personnel surveyed reported being less tired at work on the 24-hour shift compared to the 10/14-hour shift, feeling more satisfied with time for leisure activities and time with family, and feeling more satisfied with their sleep patterns."
The problem, Beals tells us, is that many EMTs work other jobs, so while they're expected to come in well-rested, there's no guarantee they haven't picked up a shift the night before somewhere else.
We also spoke with the chief of Howland's fire department about what sleep deprivation really boils down to on these overnight shifts. Josh McNally says one of their biggest battles is just how much ground their rescue crews have to cover.
"The majority of our transfers from Northern Maine, from above Bangor, are to tertiary care centers and they can put us on the road sometimes from 8-12 hours at a time. So there is an interesting dynamic for us working 24 hour shifts, for us to be working through the night."
Chief McNally says there is policy in place that any long distance transfer after 7 PM requires three people so the driver can take a break if needed.