BANGOR, Maine (NEWS CENTER) -- Fake news strikes again (sighs), and targets Mainers this time around.
In an article originally posted to "The Janesfield Post," Lady Gaga is quoted as saying she's tired of the L.A. lifestyle, and wanted to "live in a place full of real, genuine people." For that reason, they claim she wants to move to Bangor, a place she's been to "a couple of times over the years and the people there are real."
Bangor, you are for sure genuine, but it's a fake quote.
The article originally looked like this: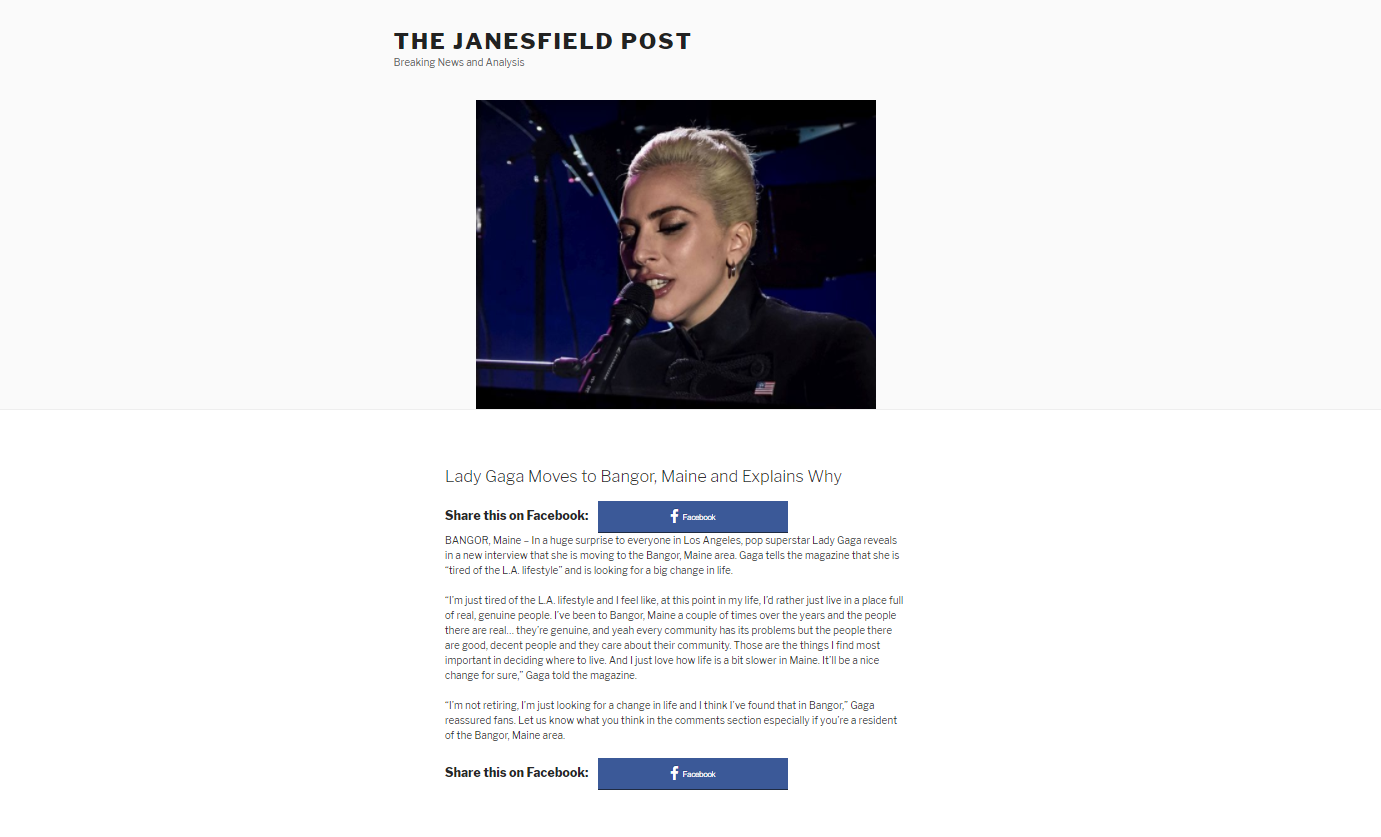 But the article has since been redirected to this page, another fake news outlet.
A quick Google search (also every news consumer's due diligence) of an excerpt of the article shows a list of REAL articles about the fake news, but also other variations of the hoax.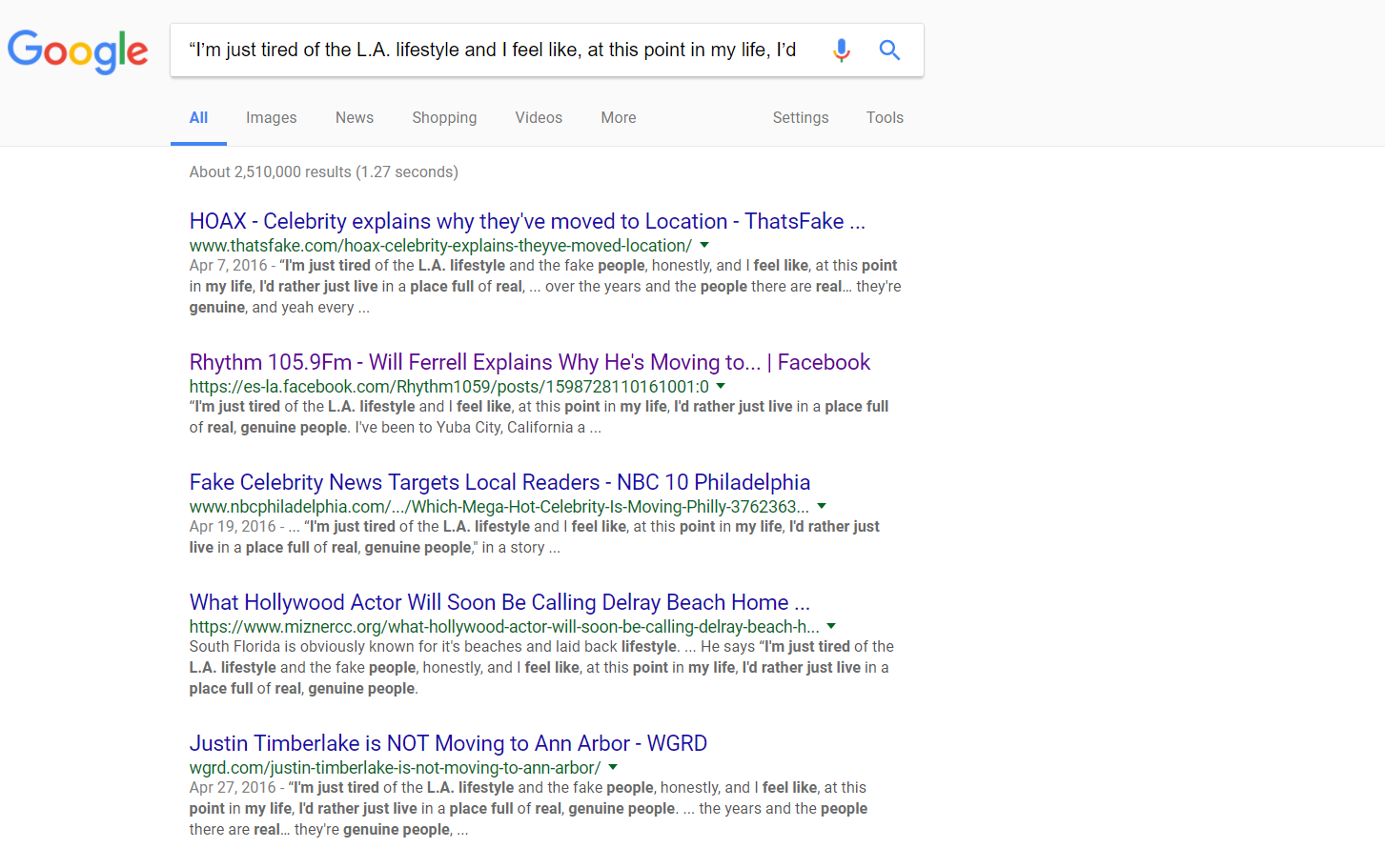 Lady Gaga is NOT moving to Bangor, but we'd be more than happy to host her for a concert.
Remember: if it's too good to be true, it probably is.