BATH, Maine (NEWS CENTER) -- The Secretary of the Navy, Richard Spencer, says the Navy has "great faith in Bath Iron Works."
The Secretary met at BIW Friday morning with company leaders and members of Maine's Congressional delegation. The visit comes a day after the Navy agreed to contracts for two new destroyers to be built at the yard. Those ships had been in the planning and negotiating stages for months, but signing of contracts means the work can move forward.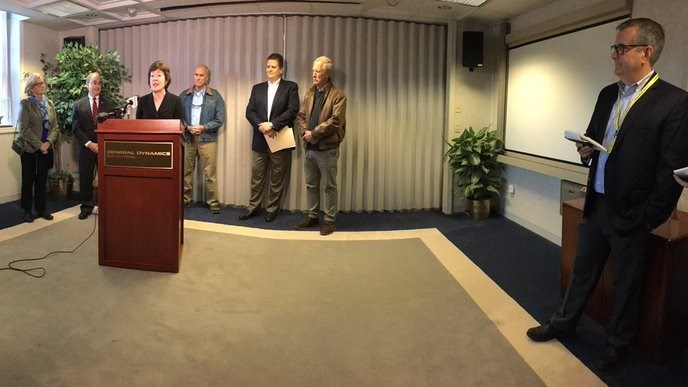 Spencer said the Navy needs more ships, and that talks will start soon with Congress about the next set of contracts and how many additional destroyers the Navy will build.